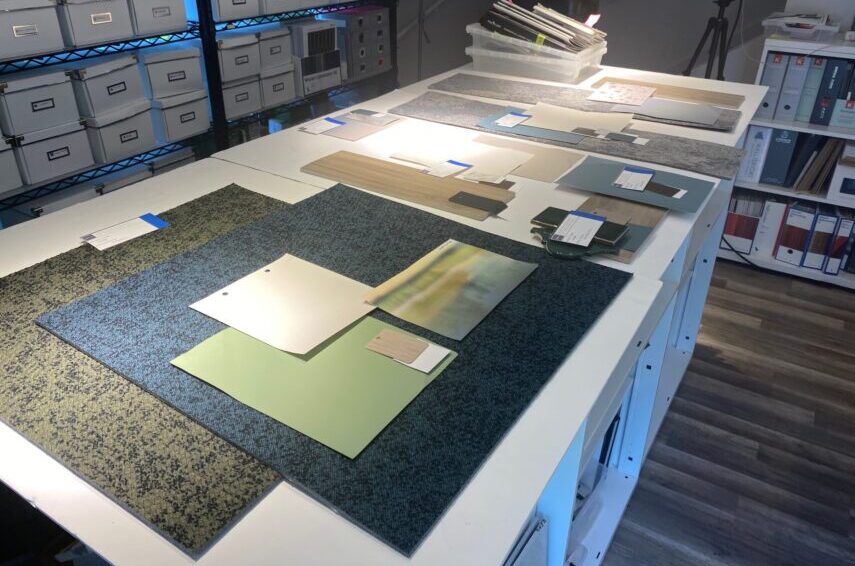 The start of 2021 has been much as expected – our team has been busy sharpening our operations, digging into new projects, wrapping up others, and planning for, well, if not a COVID-19-free future, then at least a safer, more care-free one. If the number of project proposals we've been receiving lately is any indication – the rest of the industry is hopeful for a brighter year ahead.
Our team is split over those who enjoy winter and wish for more snow and those who dream of spring and warmer weather. But we all agreed that it has been easier to appreciate the joy and beauty of a winter snowfall over the last couple of months with no commutes to make. As always, we continue to look for the silver linings in the pandemic, and no slushy/icy commutes is one we all appreciate.
As you recently saw on the blog, we have wrapped up our renovation at Kentlands Psychotherapy. That project was a pure treat for our team to be involved in – being able to assist an organization dedicated to mental health support at a time when it's so badly needed by so many warmed our souls. And we love how it turned out!
Later this spring, we'll be sharing photos from another renovation project nearing completion – Idylwood Towers in Falls Church, VA. We have seen a significant increase in condo property renovations. We're kicking off another condo property renovation this month, this time in SW DC.
Whether you are a winter person or not, spring is just around the corner, and we're hopeful with it comes brighter days for all of us.
– Sabine Roy, President + CEO