What is adaptive reuse? 
According to legendary architect Frank Gehry, it "refers to the repurposing of an existing structure for new use… Adaptive reuse architecture breathes new life into historic structures by converting them into something useful for the surrounding area[.]" He has long understood the significance of this type of renovation work and has even gone so far as to teach a Master Class on what adaptive reuse is and its importance to the architectural and design community. 
Why adaptive reuse? 
There are countless reasons why certain buildings may become opportunities for this type of refresh. Some of these include: 
1.The original use is no longer warranted
As industries evolve and streamline over time, chances are some of the initial factories and warehouses are no longer needed. Or, even more prevalent today, what about all those companies with space for employees who have now decided remote work is best? These are just two scenarios in which a building may become vacant, ripe for reimagining.
2. Historic preservation
Much like a family history, an area's history is passed down in many ways. Keeping and restoring buildings from decades, or even centuries, past is a lovely way to pay homage to the surrounding community, its culture, and its residents. Not to mention the added benefit of those unique and historical architectural details or charms that a totally new build can't replicate! 
3. Sustainability 
As Gordon Olschlager, a Minneapolis architect and board member of Preserve Minneapolis, said, "The 'greenest' buildings are the ones that already exist." 
4. No more new land
Particularly in urban settings, the reality of the current landscape is that most areas have already been developed at least once. That means when developers are scouting out places to build, and chances are there's already some structure in place, ideally one that can be reimagined rather than torn down completely. 
Some of our favorite second chances: 
We at SR/A are no strangers to finding creative and interesting ways to repurpose existing spaces. In fact, we relish the opportunity! A few of our favorite adaptive reuse projects we were lucky enough to be a part of include: 
Foundry Lofts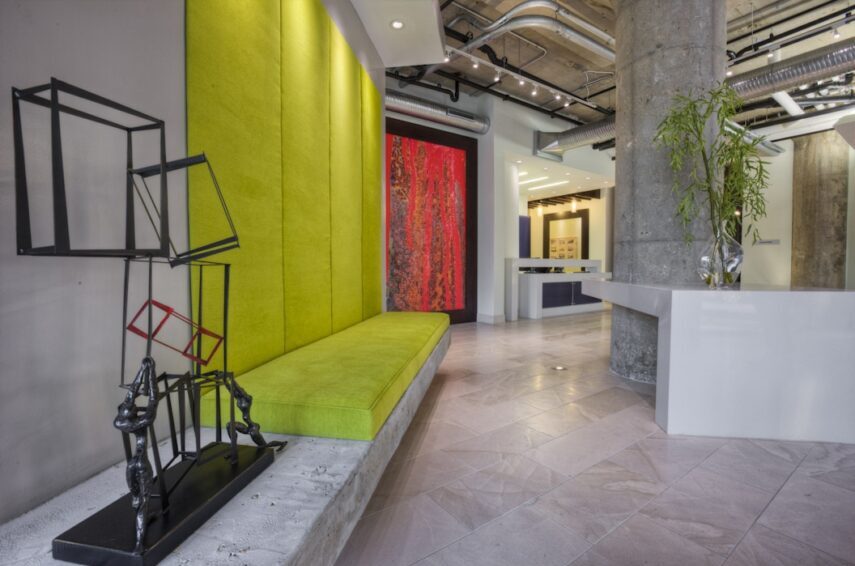 The industrial character of this naval weapon factory-turned-apartment community is unbeatable. Juxtaposing those harder existing elements with lively pops of color makes the space feel fresh and modern. 
The Oronoco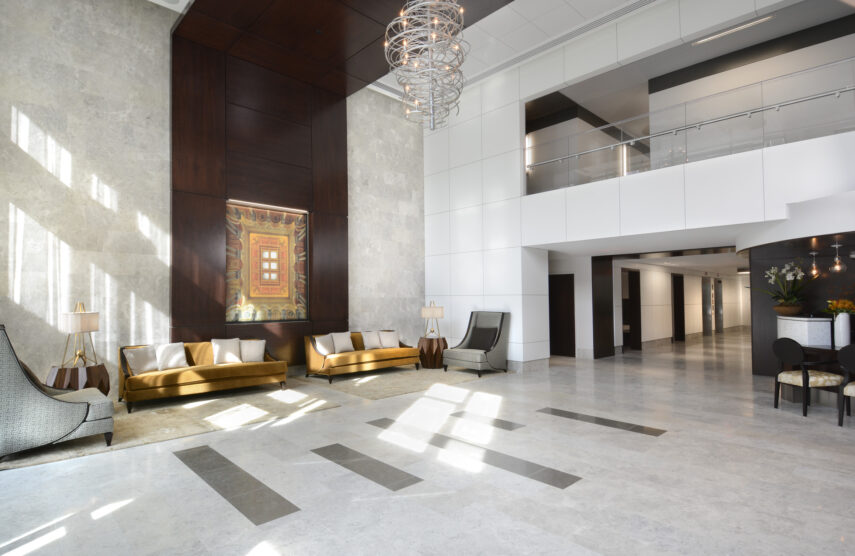 In 2014 this Alexandria, VA property was converted into a 60-unit condominium building positioned perfectly for empty nesters. To see the luxurious interiors now, you would never know this building used to be the headquarters of the metalworkers union.   
Modera Sedici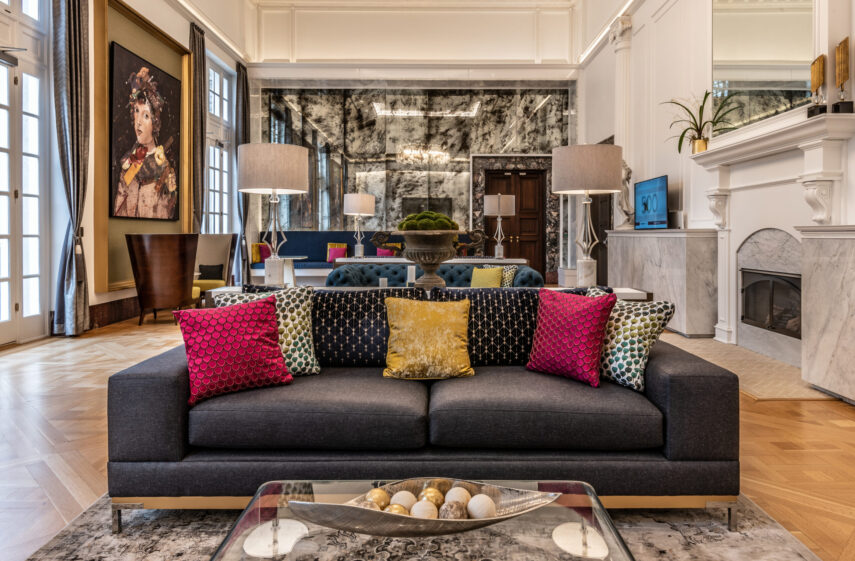 What started as an Italian Embassy in the 1920s has now evolved into 134 luxury apartments along with gorgeous amenity spaces fit for a queen. With beautiful original trim detailing, plush furniture, and striking artwork, we were part of a team that brought life and a little humor back to this building. It even won a few awards!  
Where do we go from here? 
Given all of the industries that have shifted as a reaction to the pandemic, we foresee buildings throughout the area being reimagined and repurposed for new and exciting ventures – whether that be apartment communities, condo living, or even community outreach spaces. We know DC and its surrounding areas to be nothing if not resilient, and we look forward to seeing what revitalizations are on the horizon for our industry partners and us. 
What are some of your favorite adaptive reuse buildings? We'd love to see them! 
About the Author:
Katharine Gatz is a Senior Designer and Projects Manager at SR/A Interior Design. She holds a passion for helping multi-family developers create communities that both attract and retain residents through functional, innovative, and buzz-worthy designs.