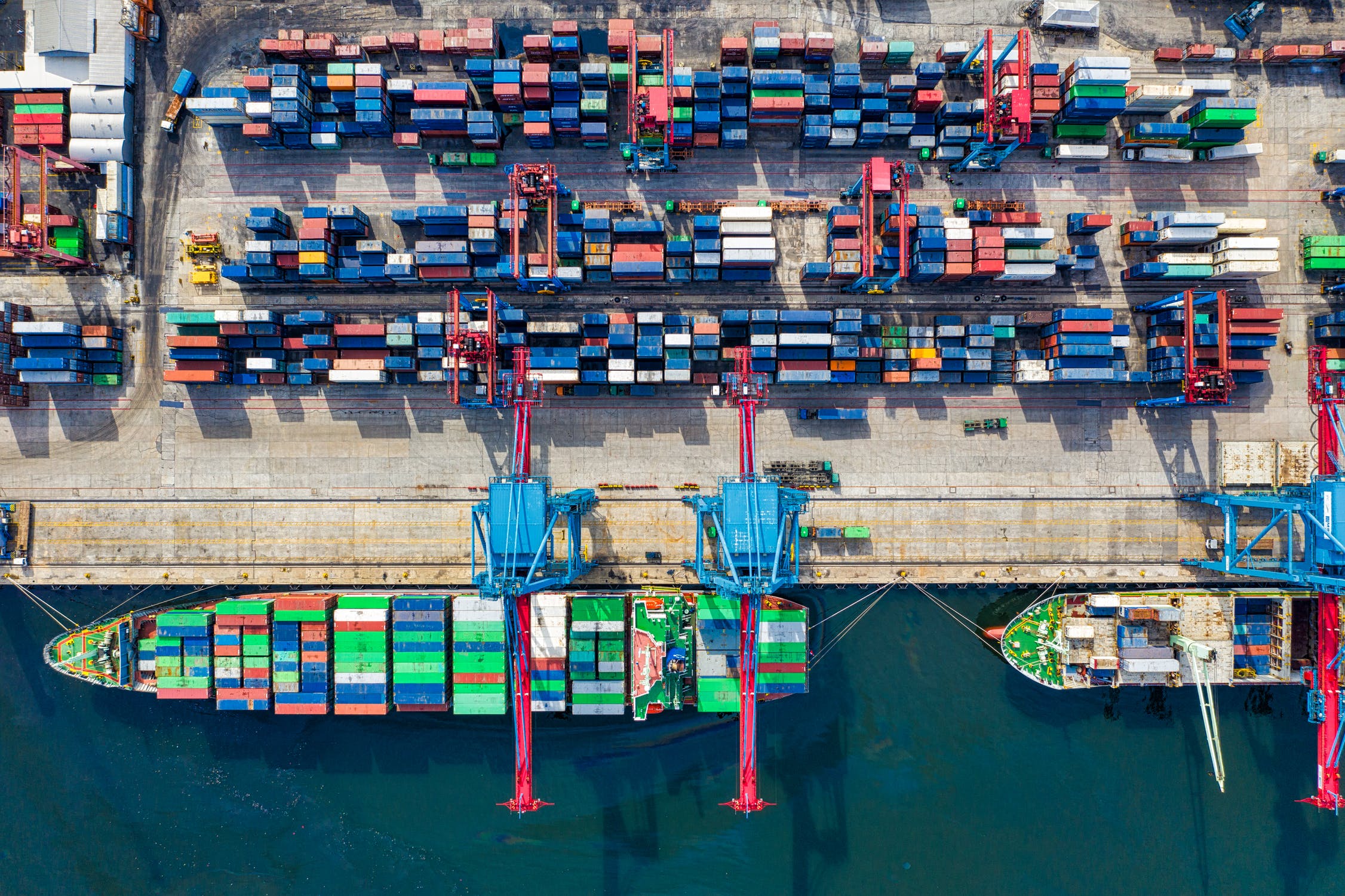 Nobody likes waiting. It's a fact. Unfortunately, those of us in the interior design industry has been doing a lot of waiting over the past two years. Waiting for goods and materials, that is. We've all seen the pictures of cargo ships backed up at ports and experienced empty shelves at the grocery stores. It is no secret that the pandemic and other world events have caused a global supply chain issue. But how exactly are those impacting designers and clients? 
The biggest impact has been a significant increase in product lead times and quickly changing availability. Products and this applies across the board, – upholstery pieces, case goods – that used to have a lead-time of 8 – 12 weeks (about three months), now can take 2 or 3 times that long to fabricate goods and ship. The most extended lead-time we have come across during the past two years was 54 weeks (about one year). That is over a year-long wait for a piece of furniture! For non-custom products, vendors used to tell you the stock availability confidently. Now those numbers change daily (if not more often), with designers scrambling to secure available products for their clients. If something is available to purchase today, do not count on it being open tomorrow.   So how can designers and clients still create successful spaces in this time of turmoil? 
Though US-produced goods are not without their supply chain issues, too (remember the 2021 Texas ice storms? They caused a nationwide foam shortage that took months to even out), sourcing furniture made in the US does at least cut out the need for overseas freight. Generally, also cutting the lead-time for goods by several weeks. 
Flexibility is vital. Designers, and their clients, should not be afraid to reselect pieces. Though it is easy to fall into the trap of "this is the only chair that will look right in this space!" Many options can fit the feel (and budget) of a project. In our experience, if a piece you have ordered is taking an excessive amount of time, many vendors will work with you to see if there is an alternative in their line that might be available in a shorter amount of time. Clients may need to trust their designers to make quick judgments on their behalf – which can be scary, but hey, why hire a designer if you do not trust them to make decisions with your best interests at heart?
Experts do not expect the supply chain issues to end any time soon, and neither do we from what our vendors are telling us. As with much of this pandemic, the best we can do is stay informed, keep our clients informed and ride the wave. 

Photo – Pexabay.com
Jennie Crouch is a Certified Interior Designer and the Renovation Projects Manager at SR/A.