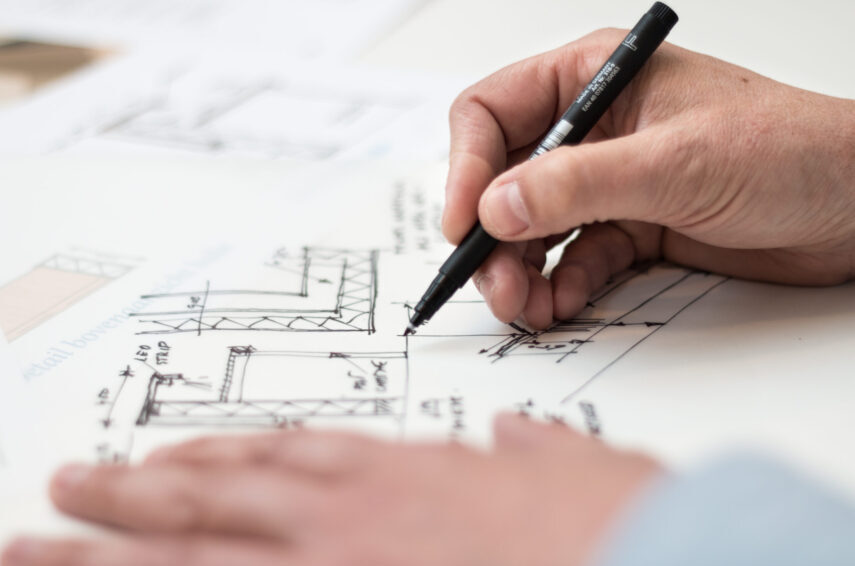 Imagine this: you're a designer working on a quick-turnaround project. The client requests a final presentation earlier than you expected, but you'll make it work – you always make it work. You compile drawings, create a mock-up, wait on renderings to finish, and build a presentation in less time than you thought possible. You've put your blood, sweat, and tears into the work you're now presenting, and suddenly your client puts on a puzzled face. Did you forget to explain something? Did something go wrong with your rendering? You didn't accidentally call them by the wrong name, did you? The client interrupts: "I'm confused – I don't recall us agreeing on this concept."
From time to time, this happens to us all – hopefully only on a smaller scale, and hopefully not often. We've gotten so caught up in providing a stellar customer service experience that we've mistakenly put the cart before the horse. We've pulled out all the stops to develop a presentation for a concept that may have been suggested by one party, but wasn't agreed upon by all of them. We've now wasted precious time and fees because everyone wasn't on the same page. This can happen with proposals, presentations, documentation, CA (construction administration) work, or any other portion of a project's lifecycle. It seems like a no-brainer: get the decision-makers together, finalize what you're going to do, then execute. Then how and why do we get here? What can we learn from this experience, and how can we use that knowledge to avoid getting into these situations in the future?
Sometimes, getting in between a rock and a hard place is as easy as saying "yes" to a question from the client, without thinking through the consequences. By now, we've all likely heard some variation of "The schedule is looking tighter than expected, can we deliver this X number of days/weeks earlier?" Sometimes this is feasible, and sometimes it's not. Before agreeing, the thing that the Designer should evaluate first is whether they have the information (approved design direction) necessary to proceed, and how long it will take to gather that information if they don't. If you or the client do not have enough time or fees for collaborating and agreeing on a design direction before the proposed deadline, your answer to the client's request may rightfully be "I'm sorry, but that won't work."
Other times, you may have more time to work than is necessary for certain tasks. With lots of time and a clear list of deliverables, it will be tempting to get to work on that list and check everything off. You could fill in that empty finish schedule. You could whip up some extra elevations to put into a presentation. You could start building a physical or virtual model based on your proposed design. This is the time to step back and ask the same essential questions: Do I have all the information I need to proceed? Has that direction been approved? Has it even been requested? If the answer to all these questions is not "yes," then it is most certainly not a good idea to get ahead of yourself. If you want to do work in advance, work on something independent of the design. This could be setting up documentation sheets, or other essential tasks that help move the project along without being inherently dependent on the design. This time could also be taken to refine some of the company's internal processes related to documentation or project management, though time spent on tasks like these would not be billed to the project in question.
Check back next month for Part Two – Design Changes After Documentation…
About the Author:
Brendan Horman is a Certified Interior Designer + Documentation Manager at SR/A. He resides in Maryland with his girlfriend Alex and is a bit obsessed with craft beers.