Authentic living is a concept that has grown in popularity in recent years and for good reason. It refers to designing spaces that are consistent with the values and needs of the people who use them rather than simply following trends or adhering to a particular aesthetic. For residents of all generations, home is a safe and comfortable environment, but it is also increasingly a place that provides for physical, mental, and spiritual well-being. When it comes to multifamily design, the idea of authentic living can have a significant impact on the overall wellness of residents and is something that SR/A works to incorporate into our designs.
One key aspect of authentic living in multifamily design is incorporating natural light and greenery into spaces. Studies have shown that exposure to natural light and plants can have a positive impact on mood, stress levels, and overall well-being. SR/A will often employ both architectural and design elements to achieve this by taking advantage of large windows, skylights, and balconies or terraces that provide access to fresh air and outdoor spaces for apartment residents. Additionally, we will often incorporate plants and green spaces throughout the building that help to create a sense of calm and tranquility.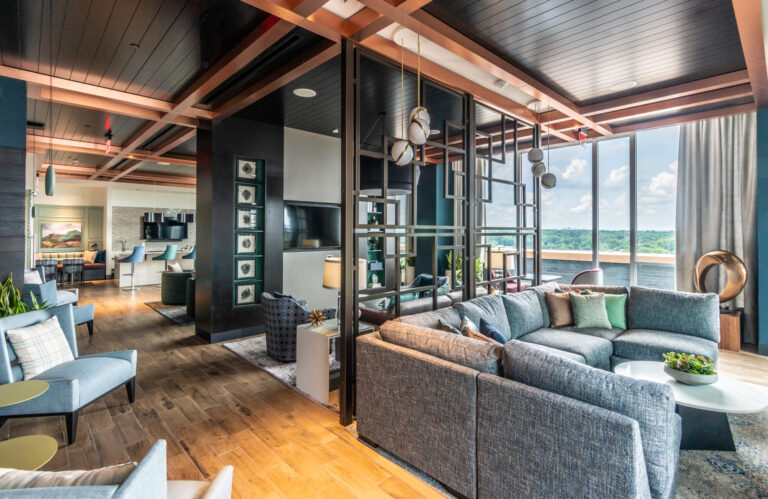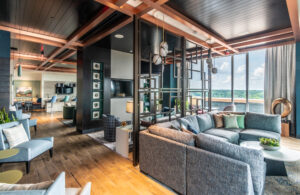 SR/A designed project: The Denizen – Lounge
Promoting physical and mental wellness is also a crucial part of authentic living in multifamily design. This can be achieved through the provision of amenities such as fitness centers, yoga studios, meditation rooms, and other wellness-focused spaces. Additionally, providing access to healthy food options, such as community gardens or farmers markets, can also help to promote overall wellness for the residents. SR/A is seeing a growing focus among our new construction and renovation projects to elevate these spaces to make them more appealing and accessible to residents.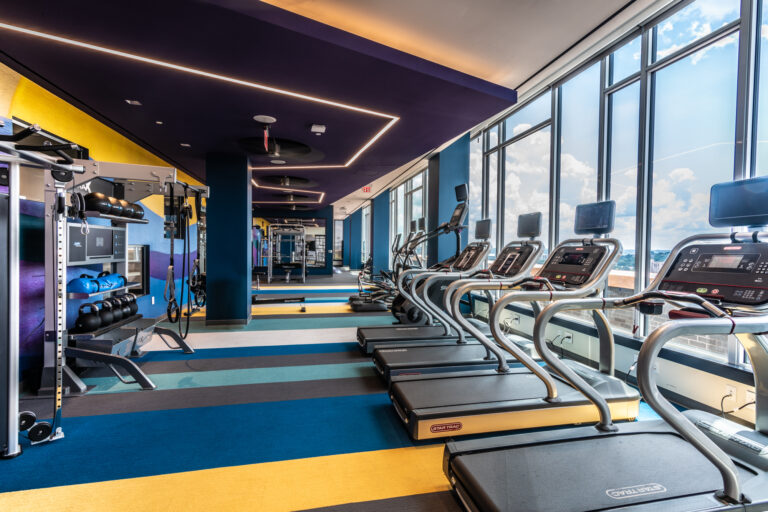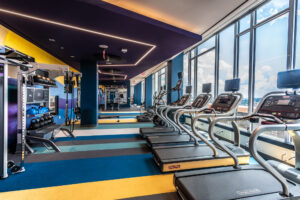 SR/A designed project: The Denizen – Fitness Area
In addition to the health benefits of exercise, enjoying the sun and fresh air in communal, outdoor spaces has numerous health and well-being advantages for residents. Another key space that SR/A works to develop authenticity in design for apartment dwellers is outdoor areas. Having an outdoor space that includes a taste of what people like about their residential backyards: relaxing seating, mood lighting, beautiful landscaping, and built-in fire pits and grills, heightens a sense of community and facilitates connections between apartment residents, family, and friends.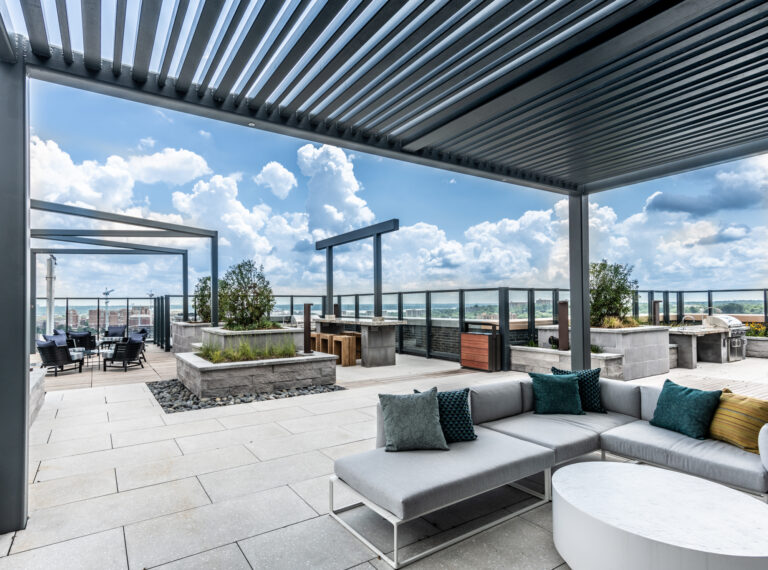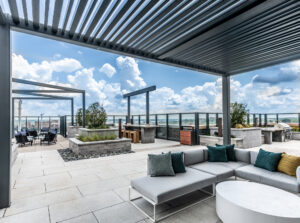 SR/A designed project: The Denizen – Rooftop Terrace
As the hybrid work pattern continues to grow in popularity, renters may find it difficult to work remotely. From size and technology limitations to home comfort distractions, not everyone can work from a kitchen table or small desk. Especially since the COVID pandemic, SR/A has spent even more time designing work from home and coworking spaces in our multifamily projects. Having coworking spaces can provide residents with a sense of flexibility and work-life balance.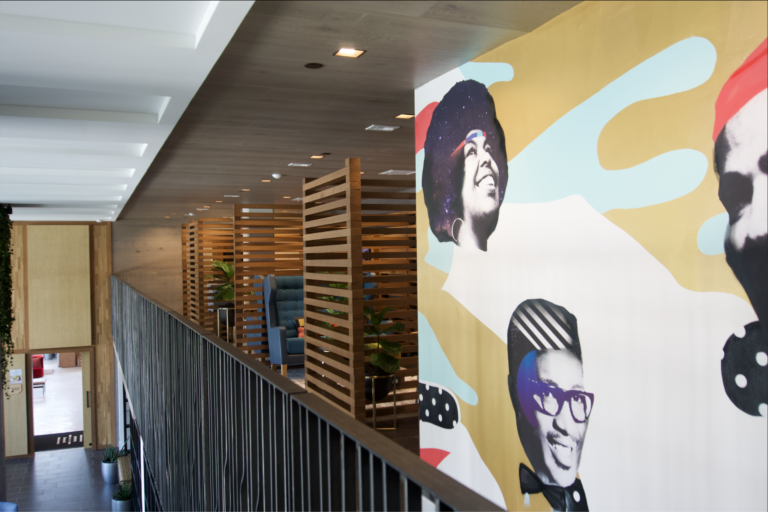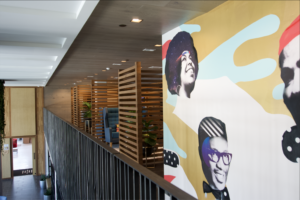 SR/A designed project: Coda at Bryant – Co-Working Booth
Finally, SR/A builds our designs around promoting a sense of community and social connection among residents which is a key aspect of authentic living in multifamily design. This can be achieved, in part, through thoughtful furniture arrangements within common spaces as well as developing a sense of personality within a property, much as people do in their own homes. A soulless, cookie-cutter clubroom is less likely to entice residents to spend time there, whereas a clubroom full of curated collectibles or local-inspired art, to name just two examples, provides a sense of identity – drawing in residents and their guests. A strong design tailored to each individual property helps to create a sense of belonging and togetherness among residents.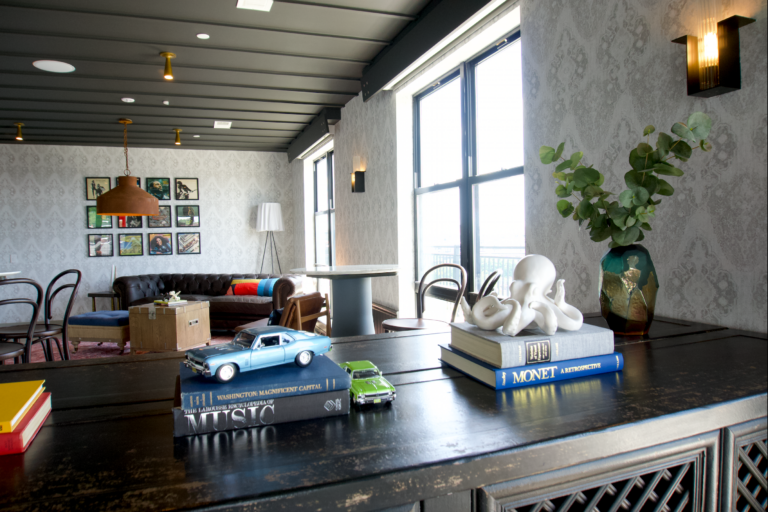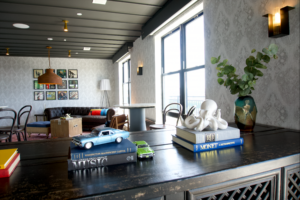 SR/A designed project: Coda at Bryant Coda at Bryant – Attic Lounge
Authenticity, health, and well-being are key elements to creating meaningful and positive design solutions in all types of settings. As the year progresses you can bet that SR/A will seek ways to incorporate many of the ideas discussed here into our designs for multifamily housing. What are some ways you can bring authenticity into your space?
Ge Qin is a former junior designer at SR/A.