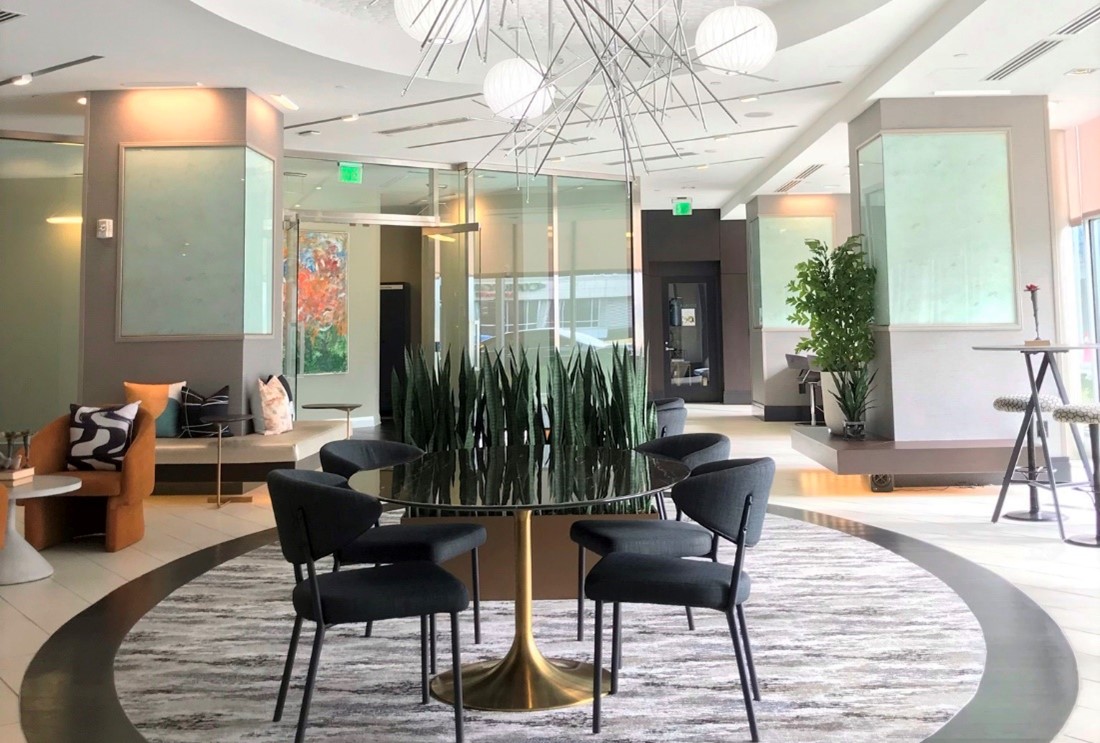 Many multifamily housing developments are trying to get the most out of their budgets. In this day and age, who isn't trying to get the most bang for their buck? With rising material costs for construction across the board, SR/A has found many ways to create innovative, unique, and impactful designs and interiors.
Most properties do not have the capital improvement budget that would enable large renovations every couple of years. When thinking of how to make the most of a renovation/design budget in multifamily interior design one suggestion is to choose materials that are timeless and won't age too quickly. More neutral paint color palettes provide a good canvas that can flex with different accessories and accents while remaining fresh overall. In our projects, SR/A will often look at refreshing items like furniture, fixtures, and equipment (FF&E) as well as art or greenery which make a statement, as these items can be easily swapped out after a few years as tastes and trends change. Plus, these items have a wide range of pricing, ensuring that there are many options at different price-points to meet different budget requirements.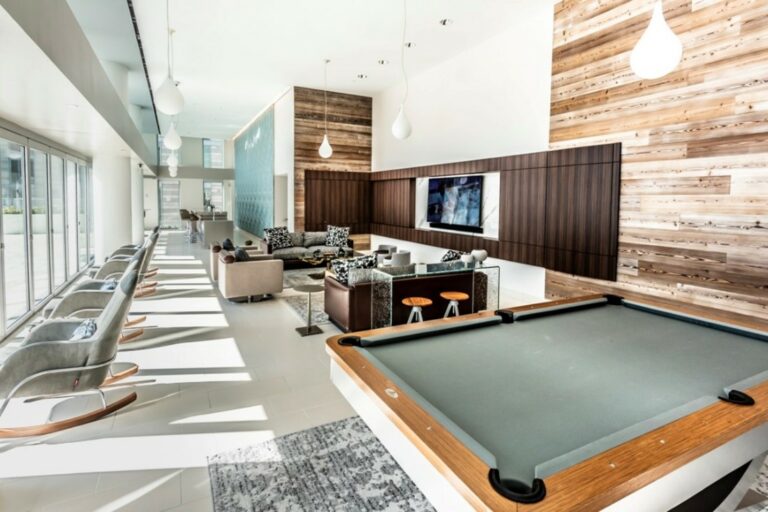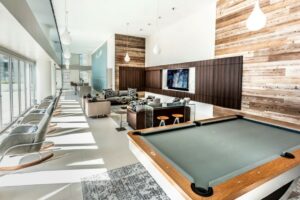 SR/A Designed Project – Hydroclub at City Center – Lounge
Often, millwork is an item most clients would like to address and update. Millwork includes cabinets, doors, wood panels and other built-in elements. Whether it is the condition or just the desire for a new wood stain or color, more and more properties are looking to refresh these items. While demolishing and building new cabinetry is nice, the price tag for this can often be cost-prohibitive. A good-looking alternative to a full replacement of millwork SR/A often employs with our clients is the use of wrap paper called Belbien.  Belbien is an architectural contact paper that brings the look and texture of over hundreds of finishes including very realistic wood finish options. Belbien can be used to wrap doors, columns, elevator cabs, millwork, and wall panels (as seen above at the SR/A designed project, Hydroclub at City Center). Covering unit entry doors with this product can also be a big cost savings compared replacing all doors throughout a property and offers our client's another way to refresh and change the design of an interior.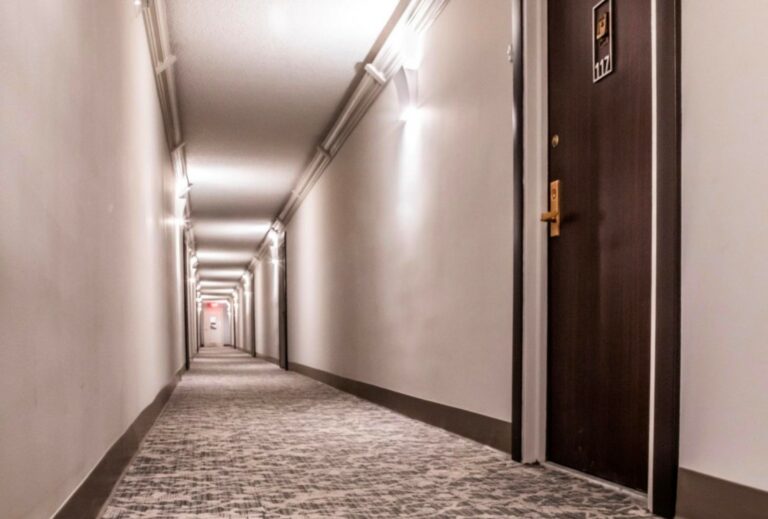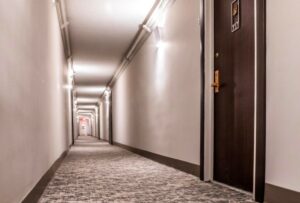 SR/A Designed Project – Idylwood Tower – Corridors
A very important way to really ensure cost-effective design is to thoroughly plan and hone in on the design early in the design development process. When lots of changes, like a switch in finishes or space-planning, come along later in the design process, that can also bring along additional costs for design fees and construction. One service SR/A offers to our renovation clients is a Construction Cost Estimation survey. SR/A will work alongside a contractor to create a breakdown of material costs throughout the project. This can be a suitable time to consider high priority items, such as a particular tile or wall covering, that might cost a bit more but can be balanced with other materials and finishes that can be lower cost. This service also allows properties to see a full picture view of the potential costs of their wish list, enabling them to make decisions regarding priorities and phases from the on-set of the project, rather than be surprised later.
There are many simple solutions on how to create cost effective design which is an important area we at SR/A prioritize when working with our clients. By planning early, using cost-effective materials, and creating a design that will have a lasting impact, the space that is created will bring a strong return on investment in the future.
Connor Seiger is a Junior Designer at SR/A and leads our Fresh + Full design refresh program.