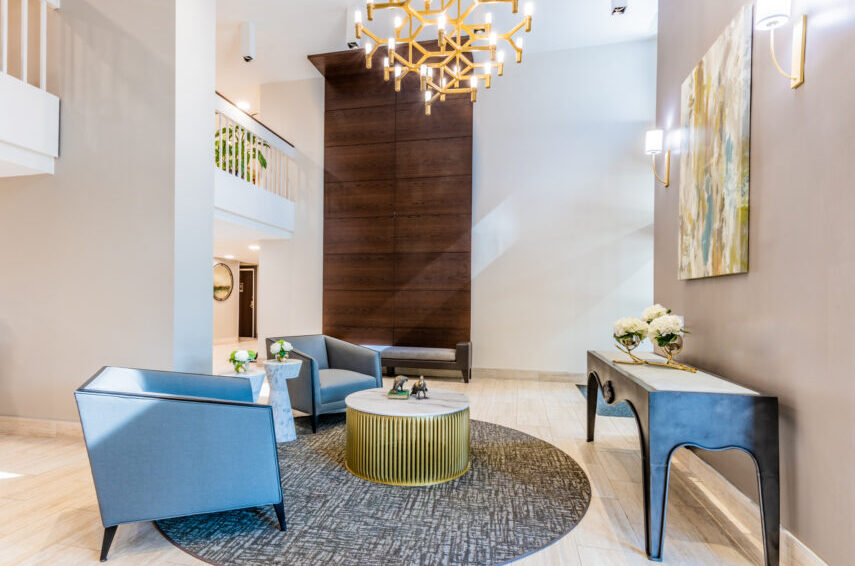 When we first stepped into Idylwood Towers, back in February 2017, some first impression thoughts that came to mind were "outdated," "worn out," "drab," and "behind-the-times." Three years later – after design discussions with the condo board and residents, additional structural and systems upgrades, and navigating construction during a pandemic – we can confidently say none of those words come to mind. Instead, today the property looks classic, timeless, and sophisticated, without being fussy. In short – a design that residents can be proud of (and will increase their property values) for years to come.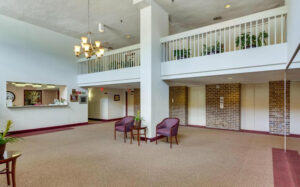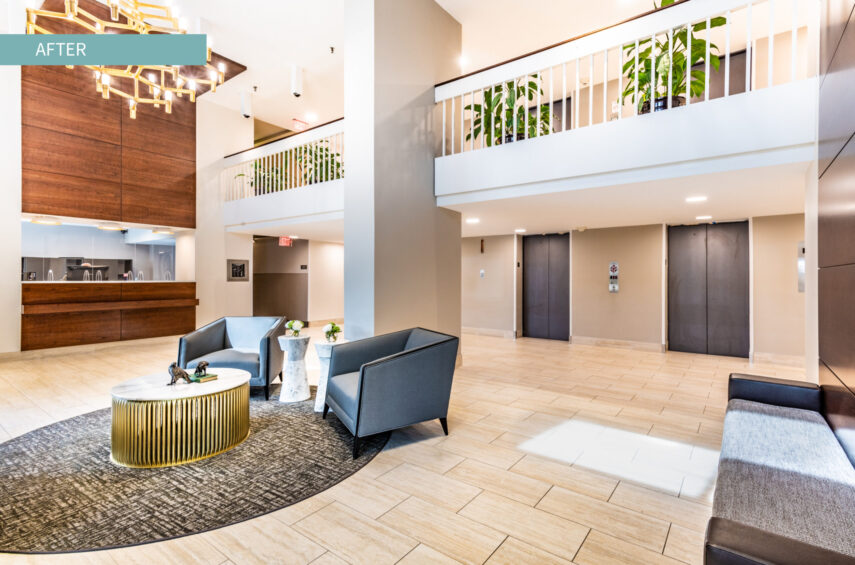 We worked with the condo board to determine which upgrades were feasible within their budget and which existing elements could be successfully worked into a new design – saving them needed funds to be put to better use elsewhere. One example of this is the brass mailboxes in the mailroom. Instead of replacing this pricey item, we embraced the brass and integrated brass elements throughout the space, including the focal chandelier in the lobby.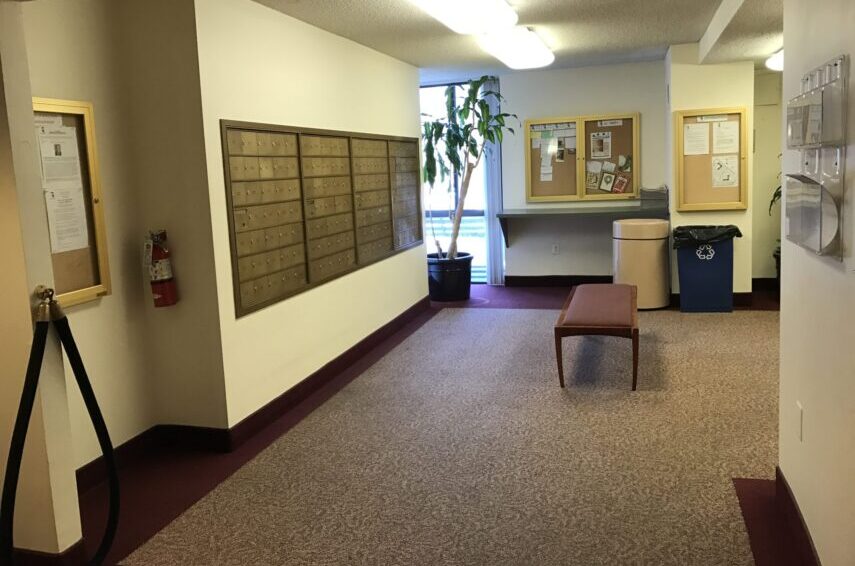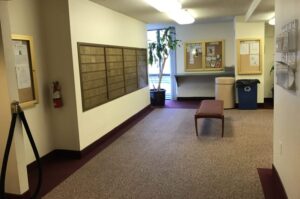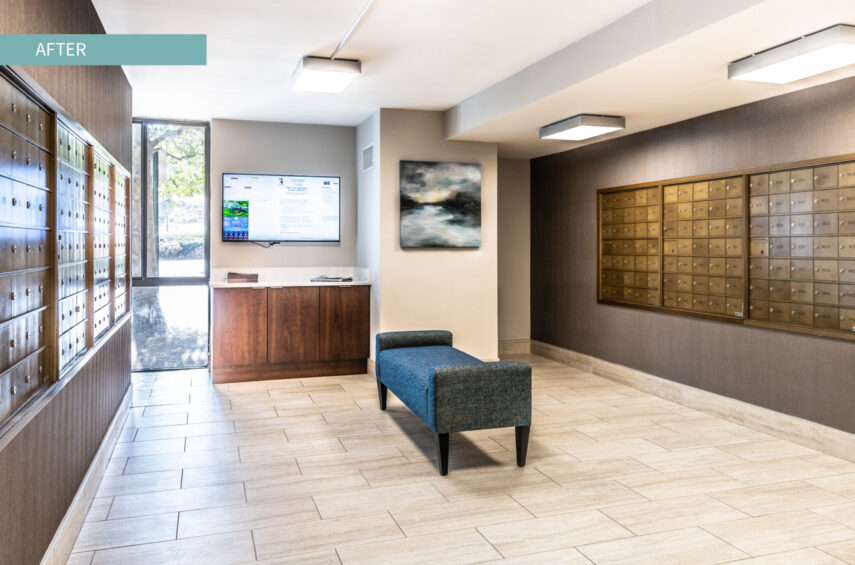 The corridors were another area where we guided the condo board towards the best return on their investment. Initially, the board was looking to replace all of the unit doors – an expensive undertaking. Instead, we were able to determine that the doors were in good enough shape to refinish with architectural wrapping – giving them a new look and increased durability for a fraction of the cost.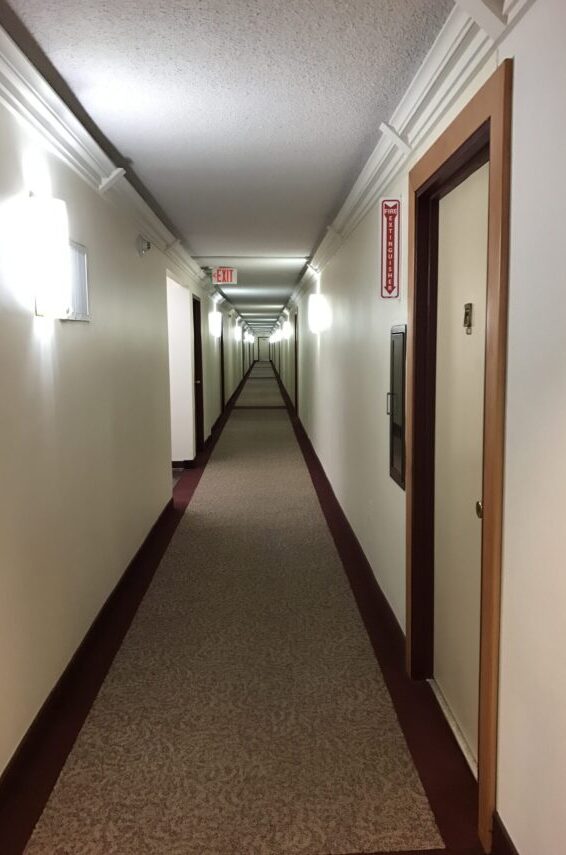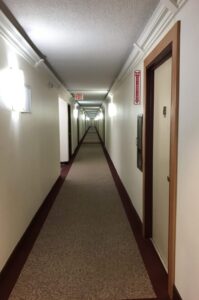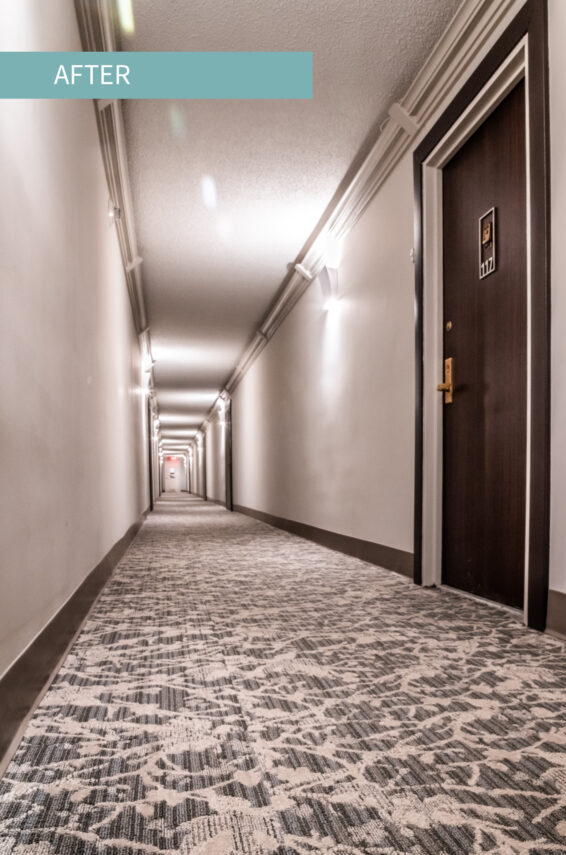 In the lobby, we added new millwork panels extending from the floor onto the ceiling to showcase the double-height space. The neutral palette, with tone-on-tone paint selections, serves as the perfect backdrop for the natural warmth of the wood and brass – and will make future design updates easier to integrate. The renovation at Idylwood Towers achieved precisely what we set out to – a design which improves upon both the longevity and aesthetic of the property and a satisfied client.
Jennie Crouch is a Certified Designer and Brand Coordinator at SR/A. When not managing our smaller-scale projects, Jennie can be found running herd on her pack of boys (two fur and one toddler).