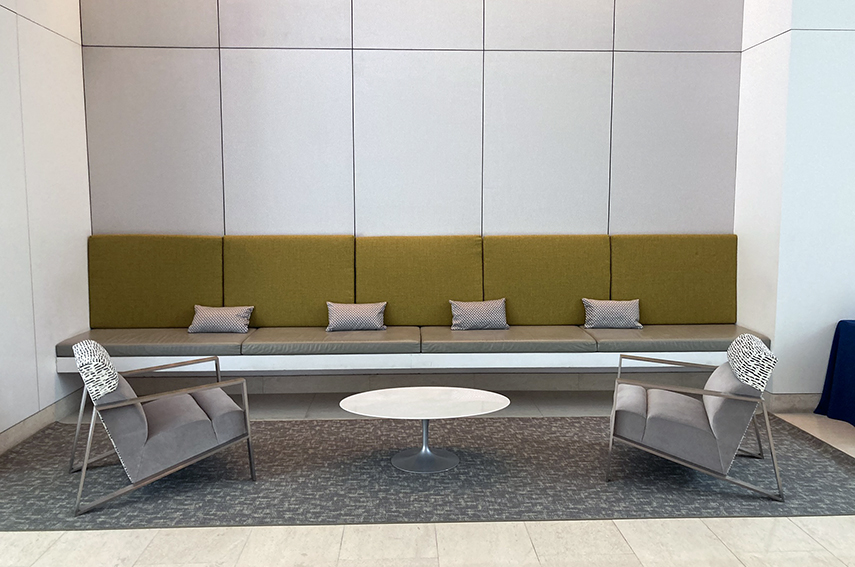 Summer is here, and the change in season ushers in more than just warm weather this year. As businesses begin to reopen, and people start to, safely, venture out of their homes, we have renewed hope and energy. Though the COVID-19 situation is far from over, we are hopeful this summer will be a time of joy, celebration, and community, after a tough winter and spring.

In terms of SR/A projects, we are excited to be diving deep into the design development phase of our Lady Bird project with Mill Creek Residential. If the working name provides any hint, this building will exude class, elegance, and just a touch of modern fun. We also have several renovation projects currently in the works. A fresh design, no matter how small or large, breathes new life into a property. We just saw this in evidence at our Apartments at City Center project, where we recently installed new FF+E in their lobby and leasing waiting spaces. The new seating, rugs, and tables in the leasing waiting area are perfect for today's working from home environment. The updated lobby furniture gives the space a quiet, but noticeable facelift. It just goes to show that renovations don't need to be extensive to be impactful. And right now, after spending so much time indoors, those small changes are especially rejuvenating.

For ourselves, I am encouraging our team members to take full advantage of the summer to stretch their legs, let loose and revel in the joy of the long summer days. I encourage each of you to do the same – we don't know what lies ahead with COVID-19, with the economy, with so many things – but we can strive to enjoy each moment to the best of our abilities.
Sabine Roy, CEO + President of SR/A Interior Design