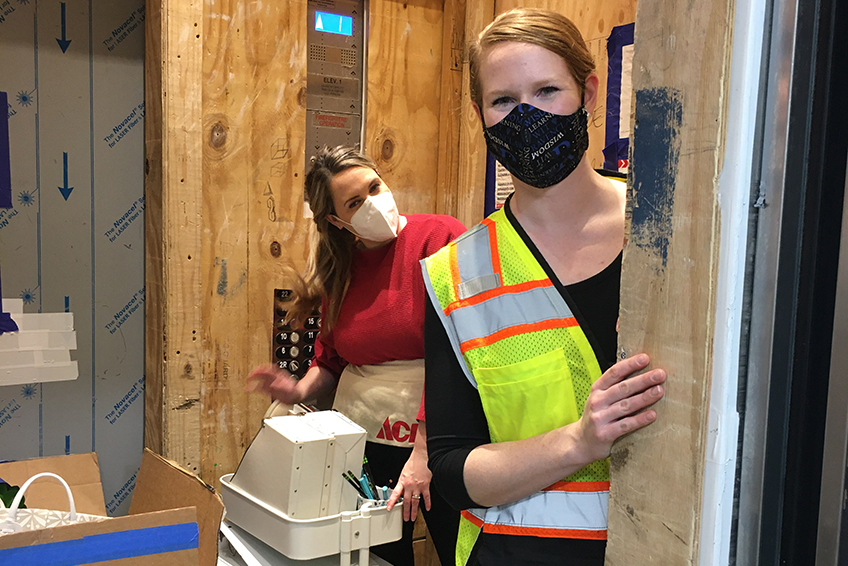 I want to say we are continuing with business as usual, but business is not usual. Presentations are now virtual. Site visits are now, more often than not, reviewing photos. Installs now require masks, instead of (or in addition to) hardhats. So instead, I will say business is continuing as best it can given the unprecedented nature of the situation.

Last week several of our team members were on-site at one of our projects in Alexandria, VA – Denizen at Eisenhower Square – installing two model units. Never before would I have expected my team members to be at an install where their temperature was taken upon arrival, they were required to wear masks and stand facing a corner when riding in the elevator. But that is the world we are now living in, and I'm proud to stay our team is facing it with resiliency and ingenuity. Despite the unusual circumstances, the install was a success (look for pictures soon!), and it is not an experience our team will soon forget.

We have two projects wrapping up this month – the Denizen, as mentioned earlier, and Avec on H, located in Washington, DC. I can't wait to show the final images of these two new construction multifamily projects with everyone. Our team has put in many years of hard work on each, and they are both stunning properties – each with their own unique narrative and design appeal

In this coming month, with spring in the air and summer sunshine around the corner, I look for the silver lining. This experience is giving myself, and our team, a chance to think outside the box. An opportunity to explore new ways of collaborating, new forms of communication with vendors and clients, and to evaluate what the future of our industry will look like – six months, one year, five years down the road. I am hopeful. And I am pragmatic.

I will continue to hope for a safe and swift transition for businesses to reopen and, at the same time, plan ways to adapt our approach. First and foremost, I will continue to pray for the ongoing health and safety of our employees, clients, and friends.
Sabine Roy, CEO + President of SR/A Interior Design