Since the start of the Covid-19 pandemic, many companies have moved to remote work or a hybrid work model. As a result, the spaces people use to work from home have evolved. Many new multi-family housing projects are incorporating amenity spaces that allow for residents to come to private areas that are designed to be 'work from home' friendly. While new projects are taking this into consideration during the planning phase, existing multi-family housing buildings are finding new and innovative solutions that allow their amenity spaces to transform to meet today's growing need for more work from home spaces.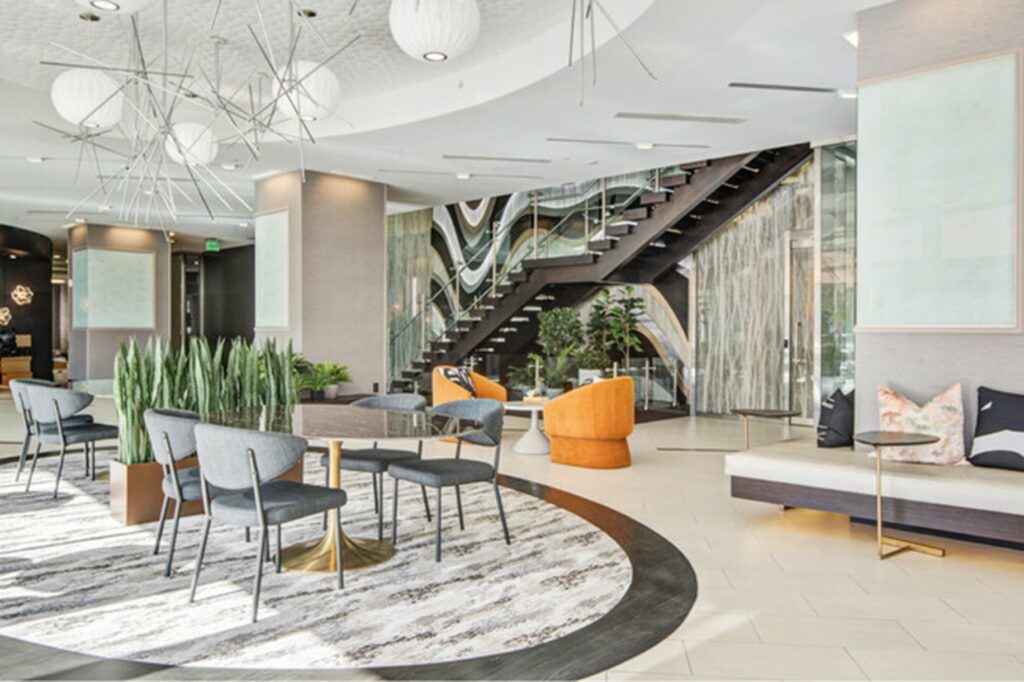 Elevation at Washington Gateway: Lobby space highlighting different seating zones that can be used for work from home
As part of our design development process for these work from home amenity spaces, SR/A has been researching additional modular options that can function in both new and existing builds to create work from home areas. Some of the types of furniture that have caught our eye lately are modular pieces such as the Brody WorkLounge Modular Workstation from Steelcase. Pieces like the Brody allow for privacy while also creating flexibility in furniture arrangements and have no construction costs. For more permanent solutions, some manufacturers have come out with private 'pods' that can fit 1-4 people for more private use. Another product SR/A has been looking at is the PoppinPod Kolo line of pods which includes configurations for one to six people and can include a shelf for a laptop and power to allow for device charging while using the pod. These pods give a private office feel to an amenity space and give complete privacy to the user for phone or video calls, as well as focused work sessions. This "pod" structure can be used in additional areas that SR/A designs such as an option for a leasing office or additional offices for staff.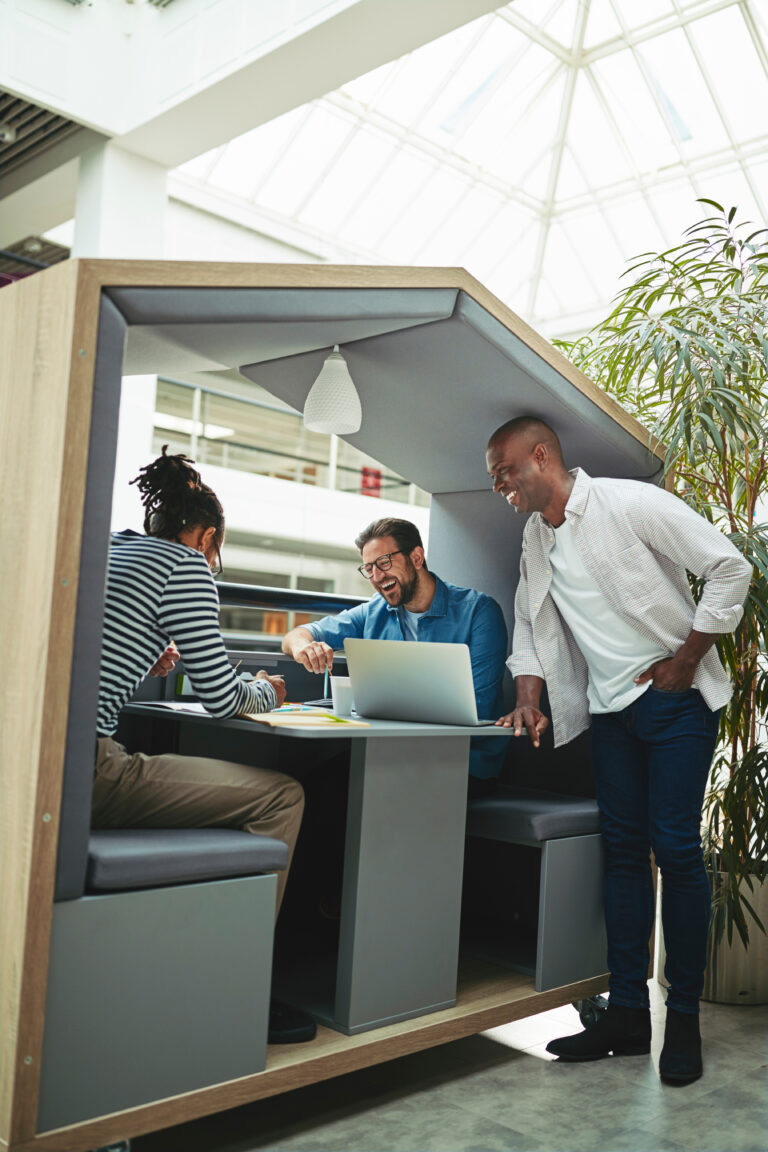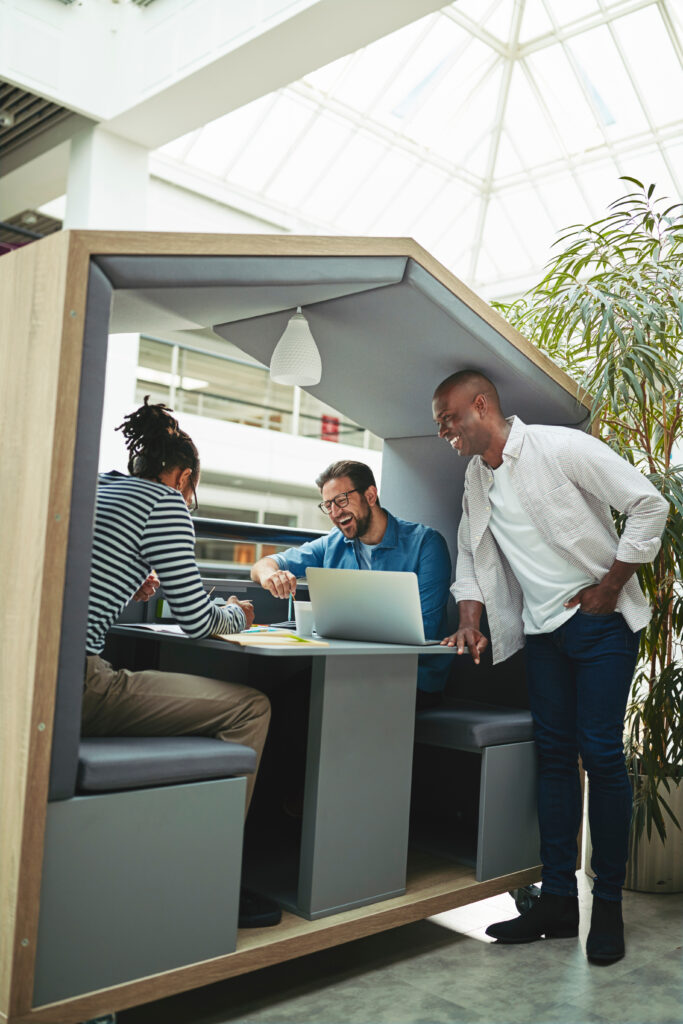 Example of a Workpod – Image courtesy of Adobe Stock
In the post-pandemic world we are entering, it does not appear the work from home/hybrid work model is going anywhere. Employees want flexibility and many companies are recognizing the value of giving their workers that opportunity to work remotely. In looking at some of SR/A's current projects and the continued trend in hybrid work models, we are anticipating many more opportunities to incorporate work from home amenity areas in multi-family housing design. With that demand there will continue to be a drive to develop more unique and beautiful furniture and interior design solutions to offer people ways to work from home from the comfort of the amenity spaces in their apartment buildings.
What are some of the future design solutions you foresee in the work from home trend?
Connor Seiger is a Junior Designer at SR/A.