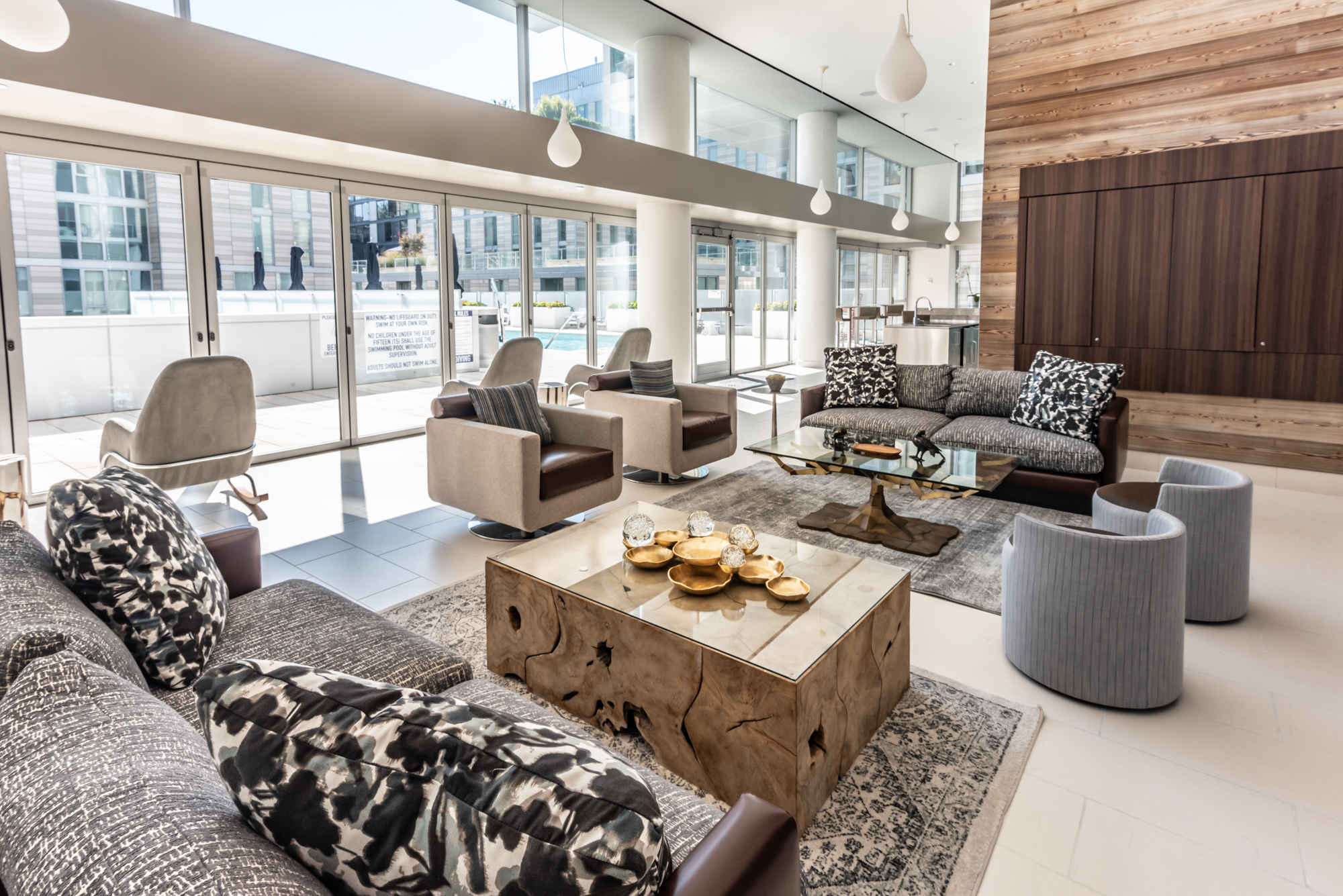 Interior renovations are a huge need in the Washington, DC area multifamily market right now. With properties from the development boom of the early 2000s now reaching their 10+ year mark we see the wave of renovations just continuing to grow. However, with the current uncertain economy, it is more important than ever to make sure properties are getting the best return on their investment when undergoing a renovation – whether large or small. This is where an interior designer can come in very handy. Here's a compilation of our best tips to ensure a successful (and budget-friendly) renovation:
HAVE A CLEAR GOAL
Before starting a renovation, decide what your end goal is. Do you want your club room to be more functional for large resident parties? Does your leasing office no longer work well for how leasing operations are performed today? Do you want your lobby to reflect newer design trends? This goal could be decided by property staff or through a survey of residents. Having a clear goal at the start will help all parties involved. Either way, the idea is the same; if you know from the outset what you are truly looking to achieve, it can help you make smarter choices through the renovation process.
PRIORITIZE
Armed with your clear goal, you can now allocate your renovation dollars to the places that will be the most impactful towards reaching that specific goal. Would new artwork in the club room be nice? Absolutely! But does it help improve the function of the space for those cooking demonstrations during resident parties? No? Then it can get moved to the bottom of the budget, opt for a more cost-effective option, or removed altogether.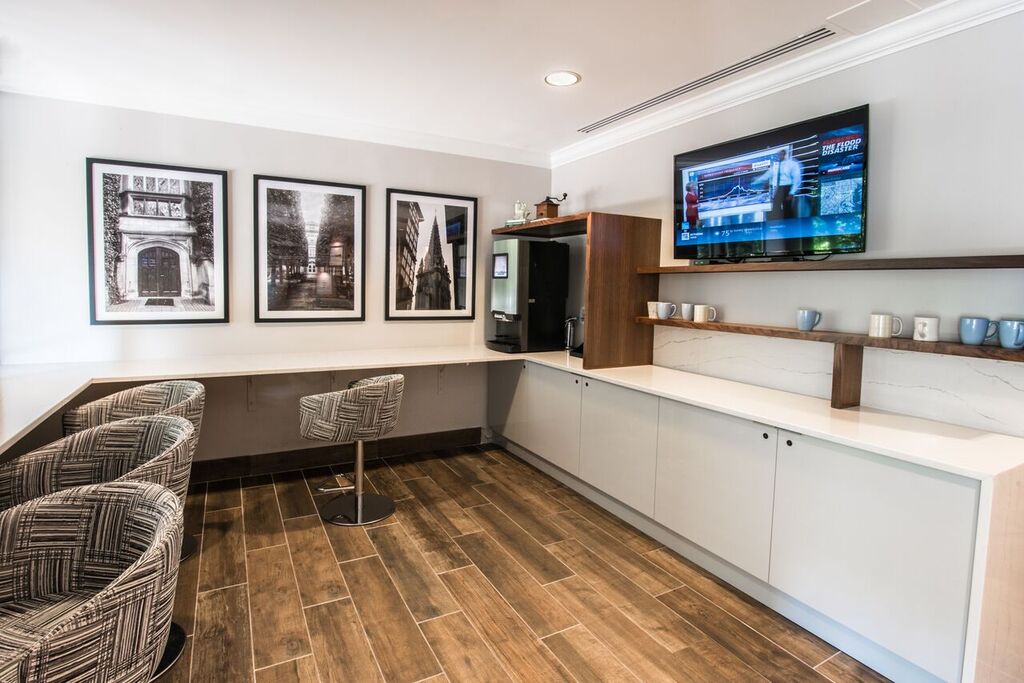 PLAN AHEAD
Instead of attacking each update as an individual item, think of your property as a whole. Were you planning to do fresh paint in the lobby this year and in the club room next year? Bringing a contractor to site one time to tackle both spaces will give you better cost savings in the end than spreading it out over time.
You will also want to consider the overall narrative or brand of your property. Small updates may seem smarter on the bottom line, but if those updates don't all tell the same story for your property it will result in more renovations down the line. Thinking ahead to what areas might need to be tackled in the near future will result in a more cohesive (and attractive!) design overall.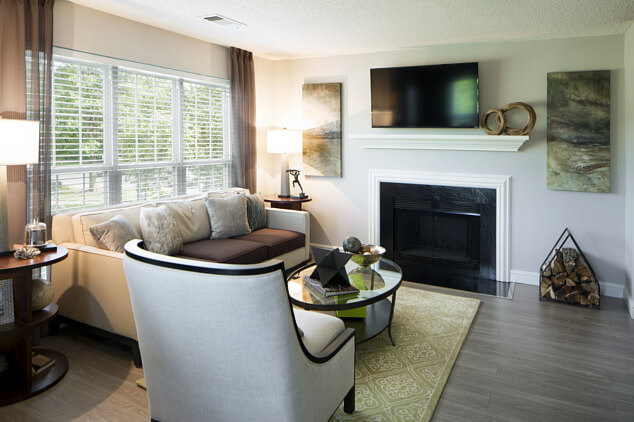 THINK STANDARD + QUALITY
Yes, that custom two-tiered octagon gold-leafed chandelier from Sweden looks amazing and seems worth the investment to be a show-stopping focal point. But did you check the bulb type it needs? If it's not an easily obtainable and cost-effective bulb, you could end up spending more time, money, and energy into changing out the bulbs than you ever imagined. Did you opt for the lower cost, residential-grade outdoor furniture thinking it would be a cost savings? Skip ahead two years to when it's falling apart.
During the design process, plan appropriately. How will this material, fixture, or item wear? What maintenance will it need? In our outdoor furniture example, it might make the most sense to phase furniture purchases so you can have higher quality items, even if it isn't all at once. Making smarter decisions from the start will help avoid costly issues down the road.
BE FLEXIBLE
Were you set on a new concierge desk because it looks outdated? If it's in fine condition, there are ways to refresh the look for less money than completely replacing. Did you want to completely update your model unit with new everything? Consider instead replacing a few key items and reusing the existing pieces in new ways. Don't let "musts" flood your budget when there are creative solutions to meet your needs that might be just a little outside the traditional design box.
Did this post get your wheels turning? Contact SR/A about our Fresh + Full program to see how we can help you keep your multifamily property looking and functioning at its best.
About the Author:
Jennie Crouch is a Certified Interior Designer and the Brand Coordinator at SR/A Interior Design. Her areas of professional focus include FF+E, procurement, project management, and custom design solutions. She holds experience in multifamily, residential, and hospitality interiors.