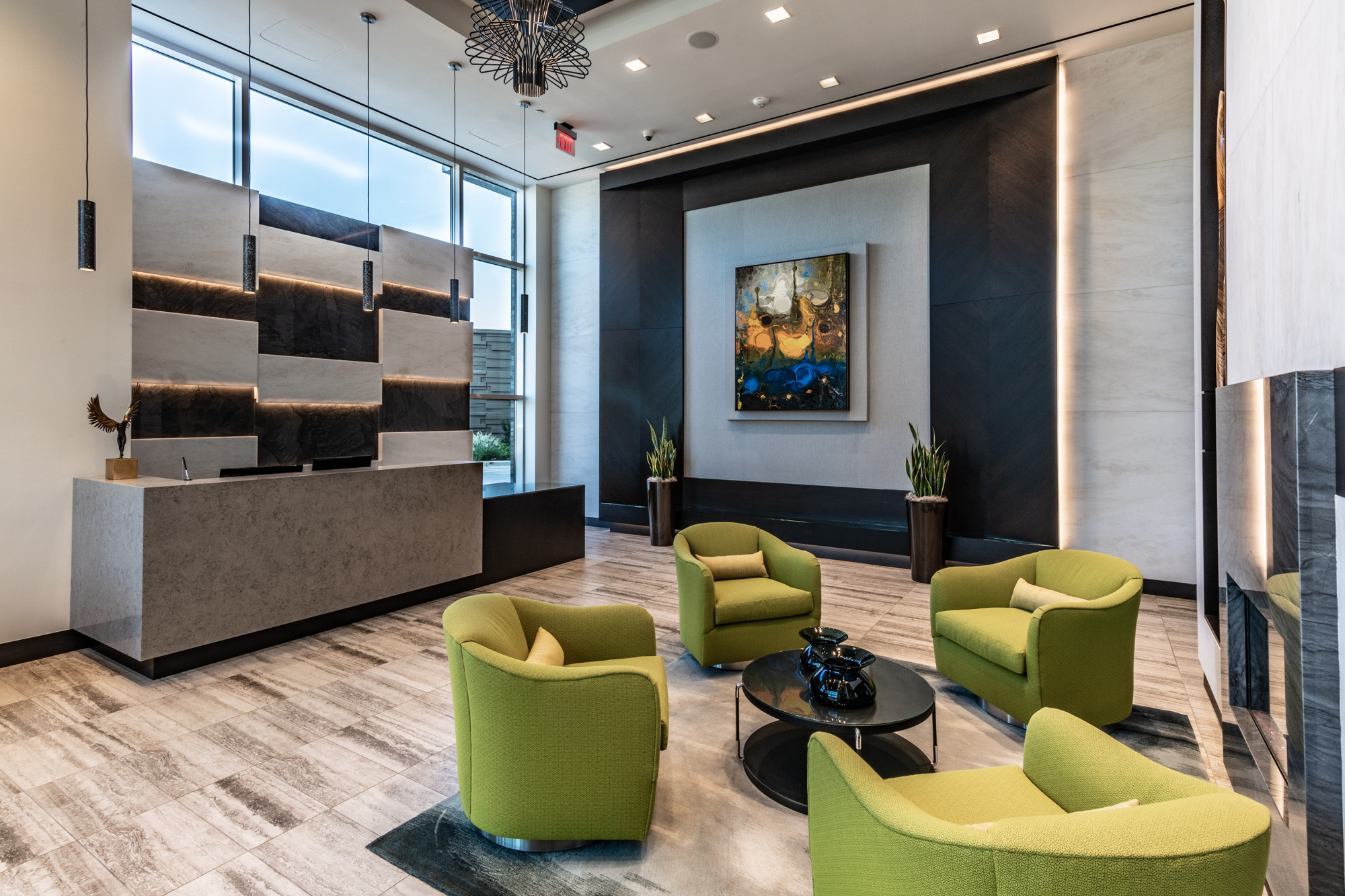 For 20 years, SR/A has been in the business of designing stunning and innovative multifamily and boutique commercial interiors for our beloved clients. We have been fortunate that many of our clients, pleased with our design work and customer service, have continued to trust us with new projects and opportunities over the years. We approach strategic partnerships the same way we approach our work – with humility, eagerness, and sensitivity. With this in mind, let's look back at a few of our favorite projects.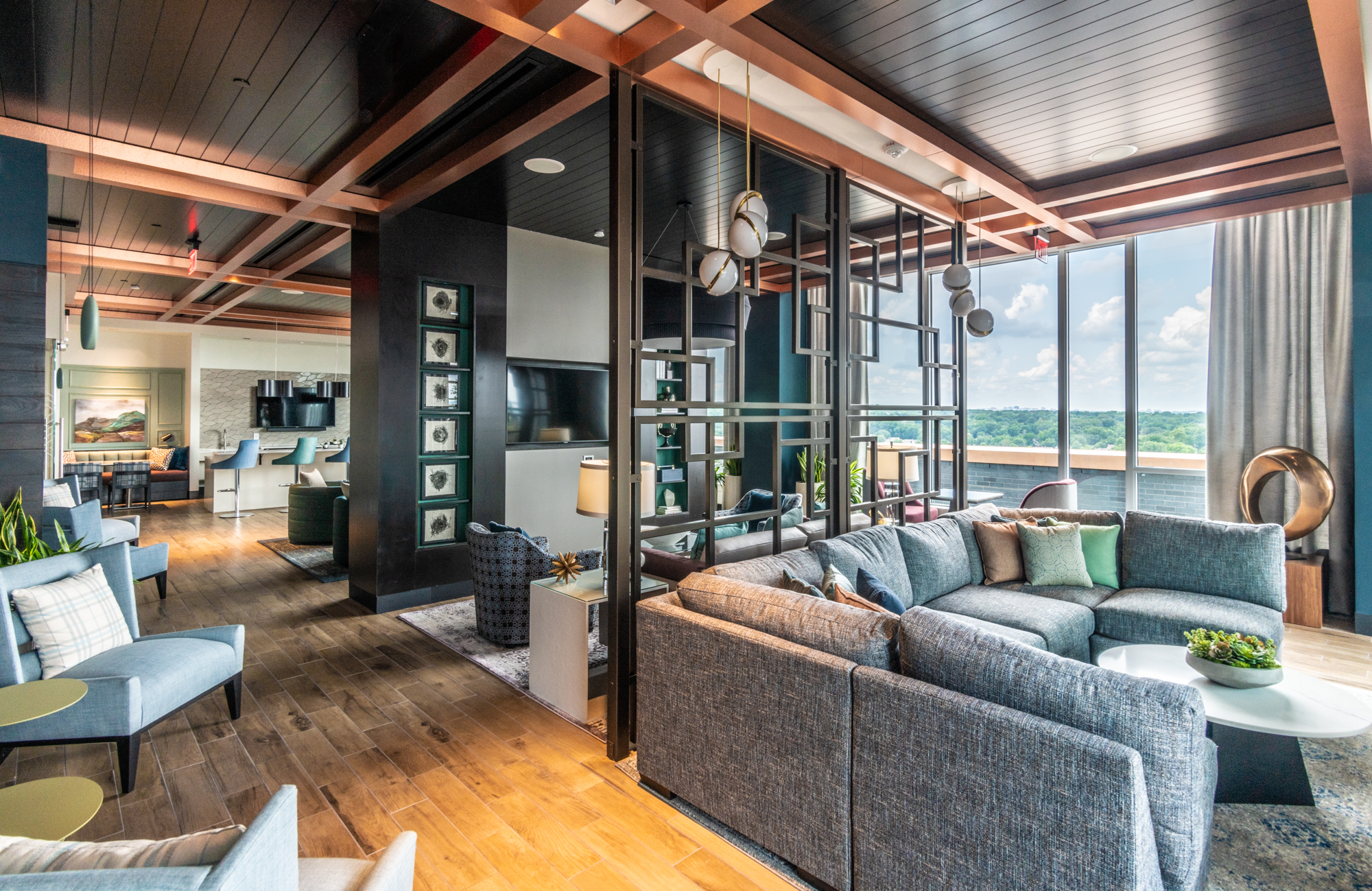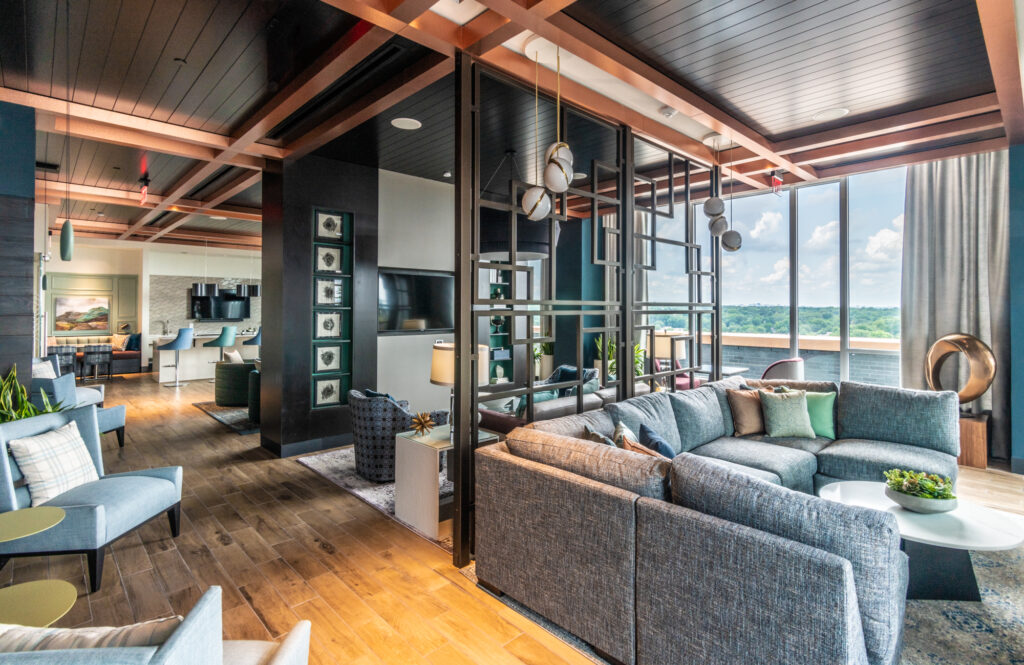 SR/A Designed Project: The Denizen
Completed in 2020, The Denizen is an elegant and refined multifamily building located in Alexandria, VA's Eisenhower Square neighborhood. SR/A worked with Rushmark Properties to develop an unmistakable brand for the building's interior through a series of repeating motifs. "I have taken quite a few people through [the amenities and permanent models at Denizen]," said Rushmark Vice President Neil Kumar, "and every time I get the same response which is that universally people love it. The comfortable feel, unique characteristics of the space and attention to details give Denizen personality and make it memorable. The finished product is outstanding! I think the areas where we backed off and let SR/A have the space turned out the best. I enjoyed getting to know the SR/A team and working with them."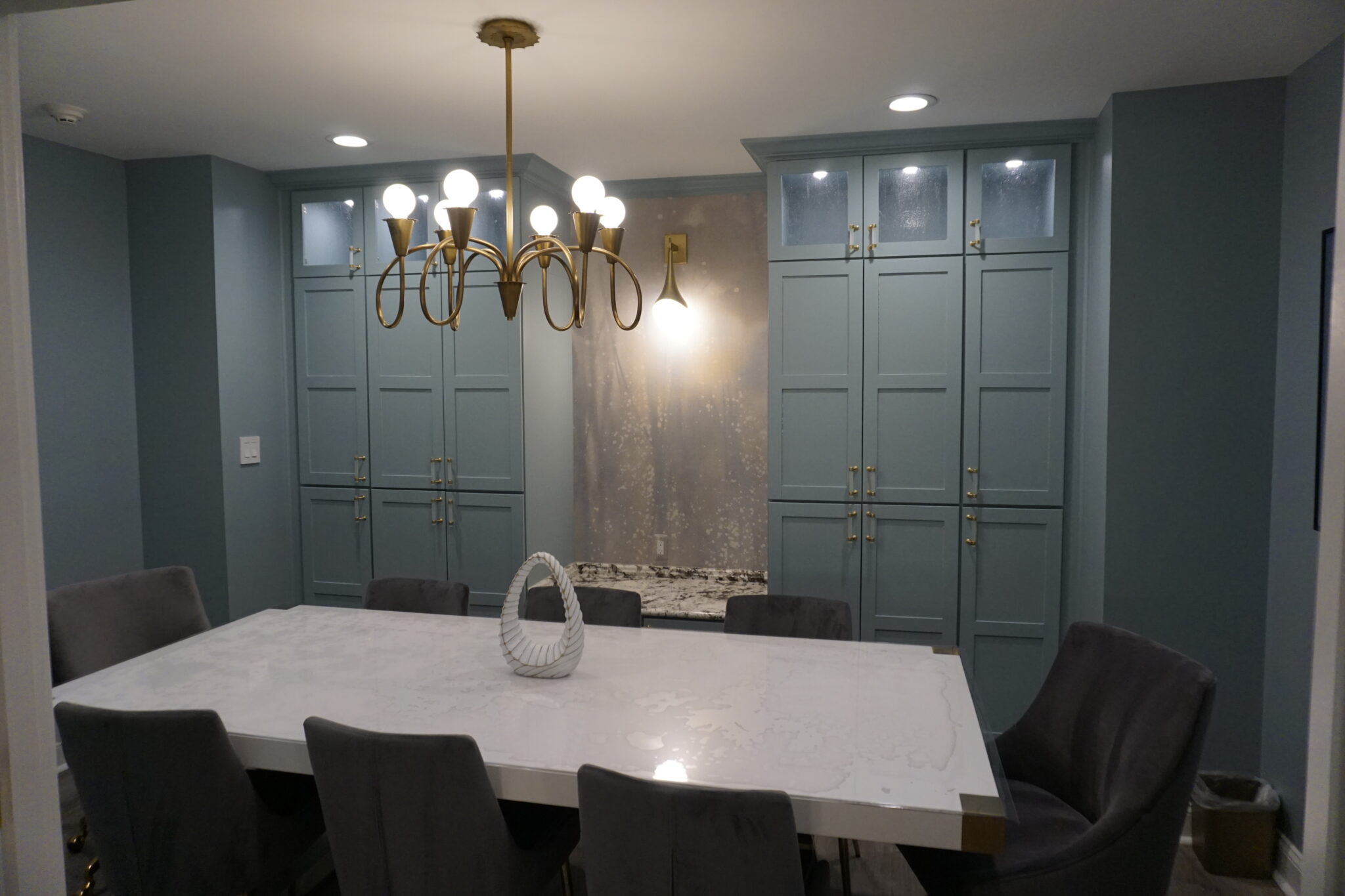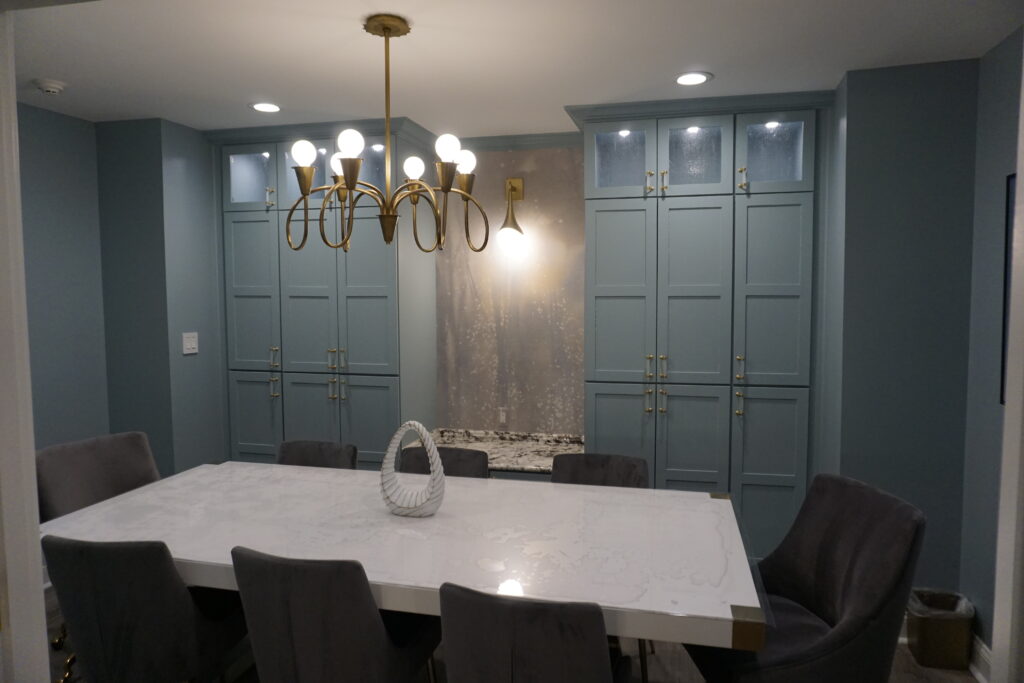 SR/A Designed Project: Kentlands Psychotherapy
SR/A is also proud to work with clients that are making an impact in local communities. For example, SR/A was pleased to design renovated offices for Kentlands Psychotherapy group in 2021. Dr. Elizabeth Carr and her staff brought an energy and clarity of vision to every meeting. The result was a beautiful, calming space for both patients and staff, and the beginning of a trusted collaborative relationship. In 2023, Dr. Carr once again tapped SR/A to expand the office and tie in the design from the first two levels. The project is scheduled for completion in early 2024.
As SR/A forges ahead, we continue to adapt to changing markets and design trends, but our guiding principle remains stronger than ever – to make the world a more hospitable place, one space and one client at a time.
Jack Tintle is Business Development Associate at SR/A.