SR/A is a full-service design shop, meaning we take our clients from initial concept and design ideation all the way through to placing that final pillow on the sofa in our client's clubroom! One key area SR/A works on is the intricate tapestry of Construction Administration (CA). In CA, we have found that projects emerge with many challenging tasks and unique experiences. In today's blog post, we will look more in-depth at the construction administration process using our current new construction project in West Hyattsville as an example. In all its depth and extent, the West Hyattsville project has undoubtedly offered a wealth of learnings. Read on to learn more about the processes of Construction Administration below.
Guarding the Brand with Submittals: As an architectural specialist on staff at SR/A, I often handle submittals in my role. More than just paperwork, these submittals act as brand guards. Whether checking the finish of a piece of woodwork or the color of a light fixture, they are key in ensuring these items match our design goals. It's a detailed process that requires a sharp eye and a deep understanding of the project's brand values and design intent.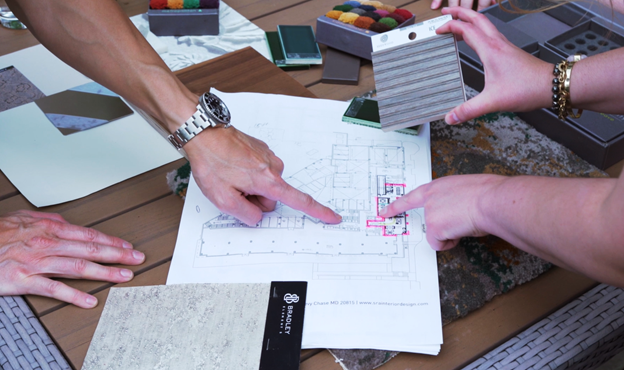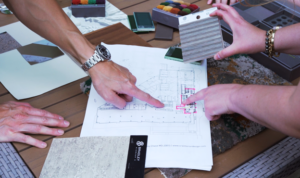 RFIs – Bridging Gaps and Building Understanding: Every construction project is different, and clear communication is always needed. RFIs, or Request for Information, play a central role here. While they sometimes lead to small changes, their main purpose is building a shared understanding between the myriad of professions involved in the construction of the building. RFIs help with communication, strengthen design choices, and ensure the whole team works well together to meet our collective goals for the project. In the West Hyattsville project, RFIs have frequently facilitated opportunities for the proposal of readily available fixture alternatives, streamlining our approval process, keeping budget concerns in check, and expediting project timelines.
The Backbone of Our Approach – Organized Tracking Logs: Staying consistent is essential in our drive for perfection. With our detailed logs tracking RFIs and Submittals, we make sure every question and decision is clearly noted. This method isn't just about being organized; it shows our sharp dedication to detail and thoroughness, which, while isn't necessarily the pretty/inspiring/beautiful result one sees in a finished SR/A designed interior, is essential to the process of creating these spaces.
Regular Check-ins – Keeping Everyone Updated: Our biweekly RFI/Submittal review meetings have become key team get-togethers. They're not just standard meetings; they're times when every team member joins in, including members of various teams on the project beyond SR/A, sharing their knowledge and feedback. These collaborative meetings really help the West Hyattsville project move smoothly.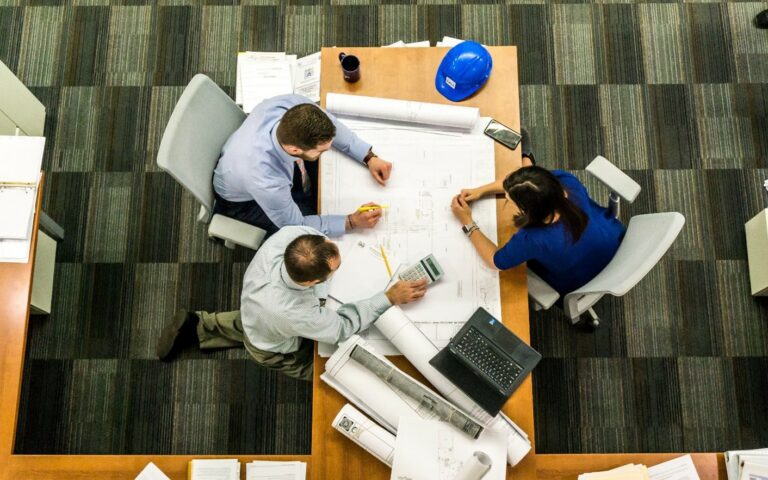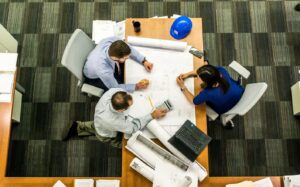 Leveraging BIM and Adaptability: One of the strengths of the West Hyattsville project is our consistently up-to-date Building Information Model (BIM). This advanced technology allows for precision in design, real-time updates, and efficient collaboration among all stakeholders. The efficiency of the BIM workflow highlights our ability to address any changes or modifications to the project and ensure swift responses to our client's needs, helping to keep the project perfectly aligned with the design objectives.
In addition to these tasks, I've learned the importance of staying connected with all team members. Regular communication with architects, consultants, and the construction team on the project ensures we are all lined up, in sync, and working collectively to meet the project's goals and timelines. It's been a rewarding experience to see how individual efforts come together to create something special.
Conclusion: When I look at the West Hyattsville project, I see more than just a building. I see a team of dedicated professionals coming together, each bringing their expertise to the table. It's a reminder that when we work together, we achieve remarkable things. As I move on to new projects, I carry the lessons and experiences from West Hyattsville, confident and excited about the future and ready to represent SR/A as part of a collective and multi-faceted team on future design and construction projects.
Flavio Lucas is an Architectural Specialist at SR/A.