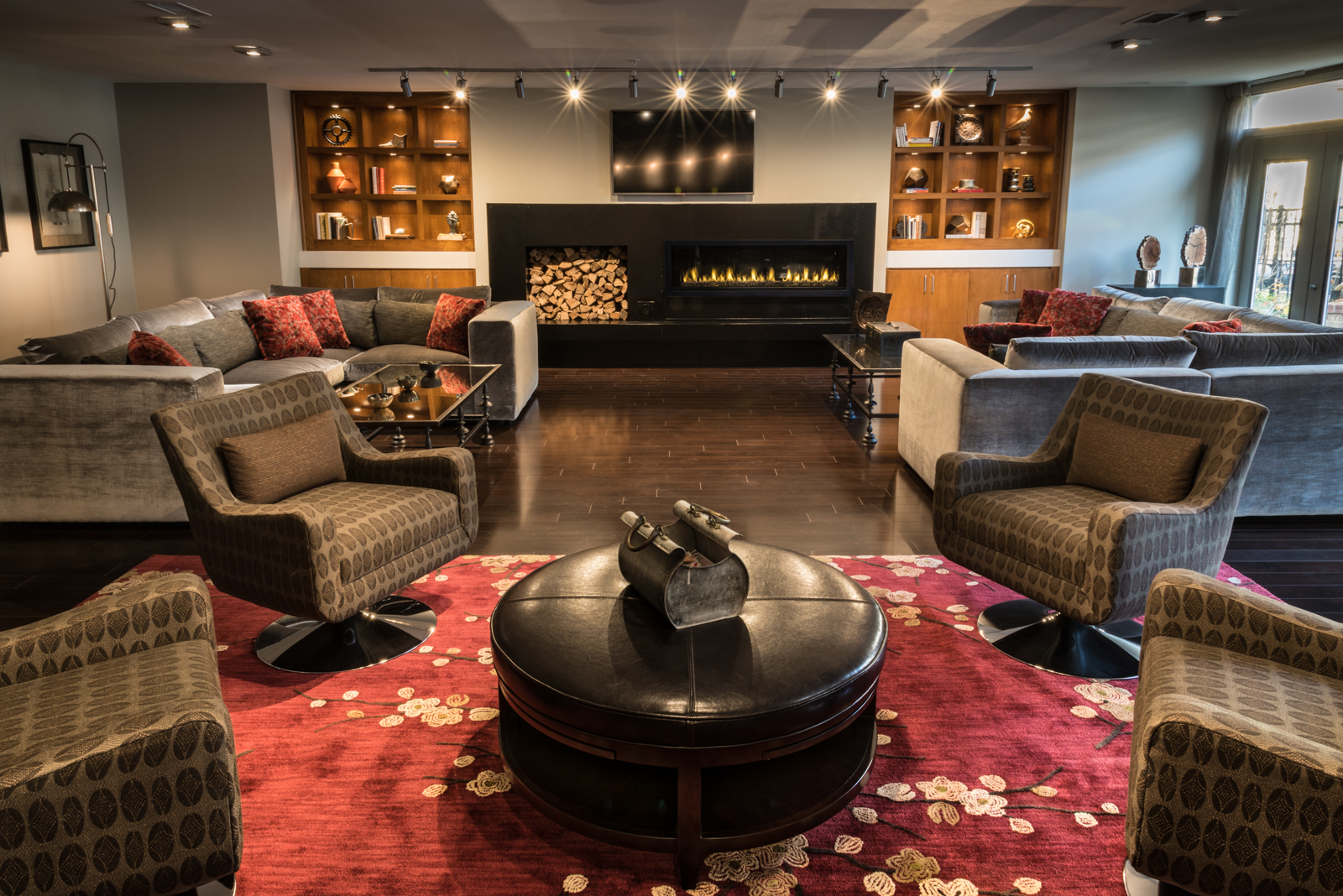 What do developers, architects, and interior designers all have in common? They all strive to create spaces that are both visually pleasing and functional. In addition to these important job functions, there's something else they should seek to create; designing hospitable interiors that evoke a sense of warmth and comfort. Here at SR/A, we follow five key values in how we approach and implement our designs and hospitality is at the top of the list. Today, we are doing a deep dive into what hospitality means in the context of interior design, why it is important, and how you can go about creating hospitable interiors for your next project.
Hospitality in interior design is the practice of creating spaces that make visitors feel welcome, comfortable, and at ease. This goes beyond making sure the furniture is arranged properly or the walls are painted a certain color. Hospitality involves creating an atmosphere that encourages relaxation and conveys a sense of welcoming openness. It could be something as simple as adding cozy lighting (think warm temperature light bulbs in your fixtures) to a clubroom having plants throughout the space, which research has shown creates a better environment for people to relax and find a sense of well-being.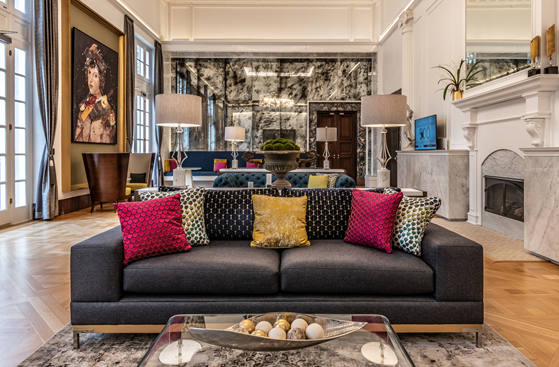 SR/A Project: Modera Sedici Lounge featuring multiple seating options and plenty of color
The concept of hospitality has been around for centuries; it's often not just something that modern developers are thinking about when they create new buildings or renovate old ones. In ancient Rome, for example, hospitality was an important part of daily life—so much so that there were laws in place regarding how people should treat their guests!
So how has hospitality evolved and what does hospitality mean today? It means creating interiors that evoke feelings of comfort and peace; spaces where visitors feel welcomed and appreciated. Designers should pay attention to everything from colors used (calming blues or subtle greens) to how much light is present (enough for visibility and safety but not too bright). It also means taking into consideration how people move through the space and ensuring there's ample and comfortable seating for guests to relax in.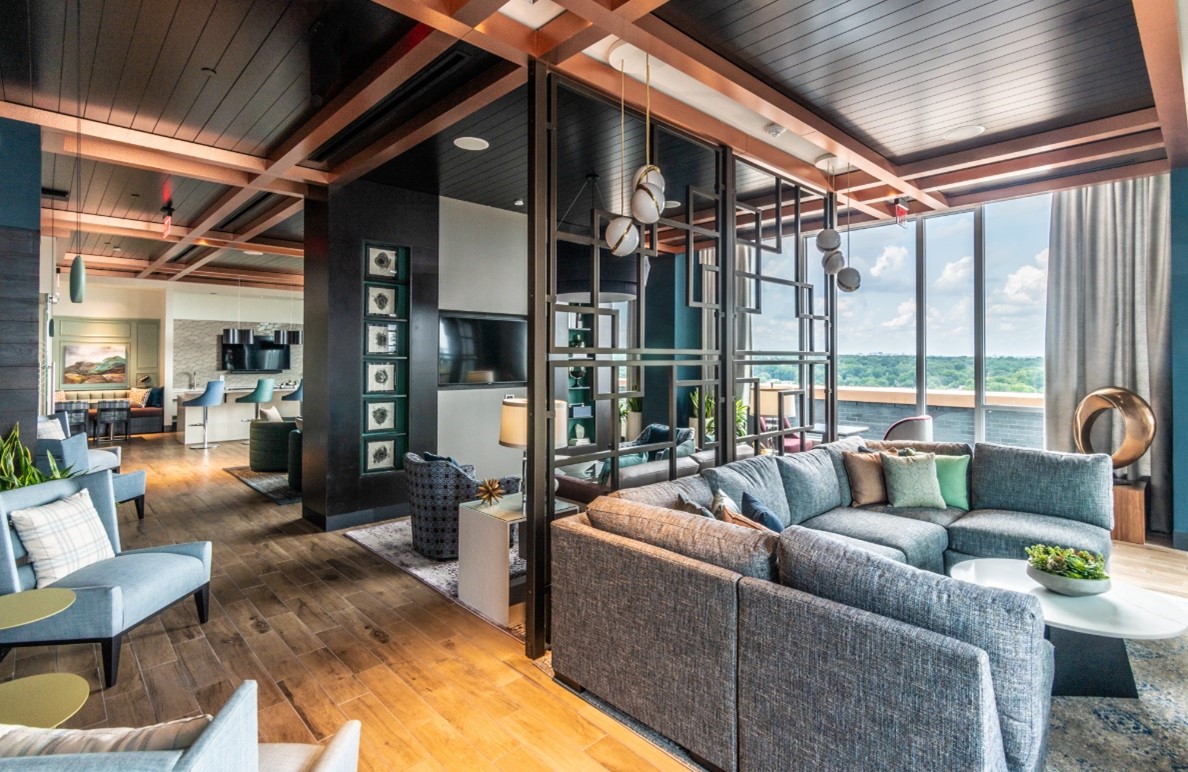 SR/A Project: The Denizen Clubroom featuring many comfortable seating options
Creating hospitable interiors isn't just about aesthetics either—it's also about functionality. Consider the types of activities you expect will take place in each room and design accordingly. For instance, if you're designing a modern lobby area, think about how many people will be using it at any given time and provide adequate seating accordingly. Or if you're designing a restaurant dining area, think about how many tables you need to fit comfortably within the space and include countertops where appropriate for quick food orders.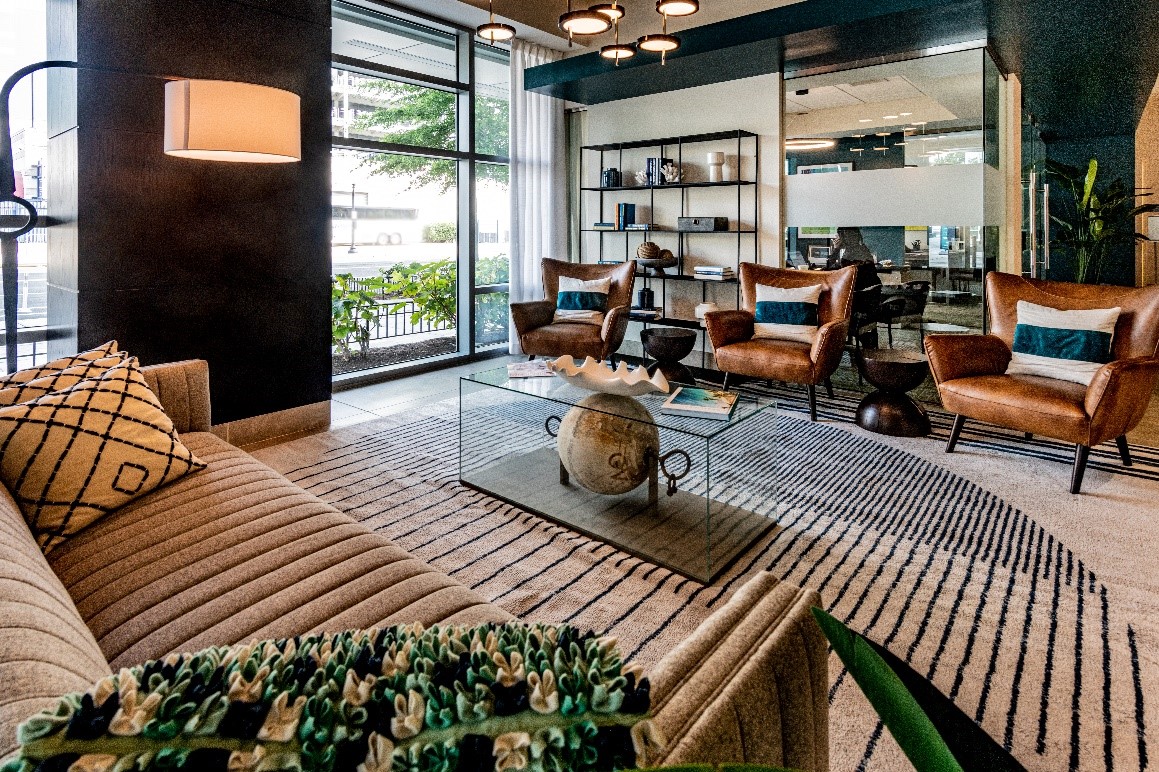 SR/A Project: Dock 79 Lobby Waiting Area featuring multiple levels of lighting
Ultimately, designers should strive to create hospitable interiors that allow people to both enjoy their stay and carry out tasks quickly and efficiently. At its core, hospitality is about making people feel welcome by considering their needs first—which means designers must consider both form and function when creating these kinds of spaces!
Creating hospitable interiors isn't easy—but with careful consideration for both aesthetics and functionality, developers can ensure they deliver well-designed spaces that keep guests happy while offering them quality experiences in return. By keeping these principles in mind during your next design project, you can ensure your interiors are both beautiful and hospitable!
Sabine Roy is President & CEO of SR/A.