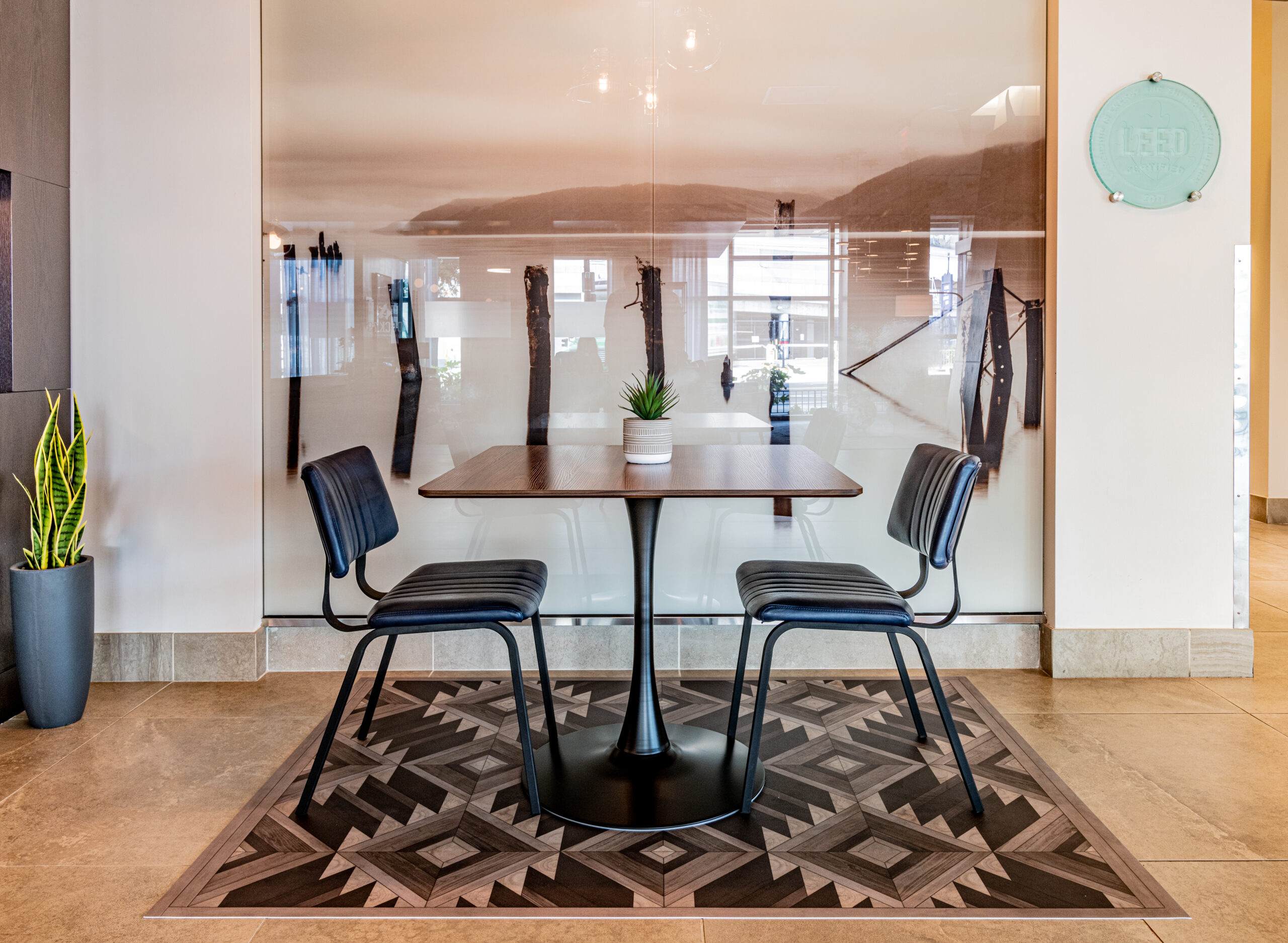 Introduction: Over the past 15 years, the United States has experienced two official recessions: the mortgage collapse and ensuing global financial crisis of 2008 and the economic ripple effect of the COVID-19 pandemic in 2020. Recessions are difficult times for small businesses, particularly in the interior design ecosystem. In the world of interior design, designers and vendors tend to rely on discretionary income of clients and developers to keep their businesses strong and growing. The economic forecast is pointing to another recession coming in late 2023 or early 2024, according to Forbes, and in light of the turbulent climate that creates interior design firms must update and adapt both operations and outlooks to be better prepared to weather the financial storm.
How Recessions Impact The Interior Design Industry Ecosystem: As the industry has seen in the past developers, property managers, and vendors often face uncertainty when the economy is in a downturn. There are two main ways that a recession can impact both upstream and downstream operations in the interior design world.
The first is financial uncertainty. Small businesses often face tough economic headwinds, which can result in interior design, new construction, and renovation budgets getting the axe to save some pennies. Clients may be forced to scale back their projects or outright cancel them. Vendors, especially smaller ones, can start to feel the squeeze of having higher debt, lower inventory. This can lead to an increase procurement and delivery lead times and increased costs from suppliers and manufacturers.
Second, both personal and commercial debt is more expensive as interest rates continue to climb. In an attempt to combat inflation, the Federal Reserve has raised interest rates eleven times since March of 2022, from 0.25% to 5.50%. Higher interest rates lead to mortgages being more expensive (which can result in fewer homebuyers), and to more expensive construction loans (which can slow real estate development and decrease design budgets).
As developers and vendors might find themselves facing these challenges, it is important to partner with trusted a design firm to not only help navigate through these issues but to also seek a firm that provides design solutions that are recession-conscious that maintain design concept and branding for the project. Design firms can work directly with vendors and developers to find ways to best suit the project's needs and deliverables and will work with their clients to find flexible, creative, and beautiful design solutions in the face of all sorts of challenges, including economic ones!
How Can Design Firms Adapt? Interior design firms must adapt to a recession's potential impact.  There are several things, designers can do to help ourselves and our clients during potentially uncertain times.
Increase Touchpoints with Clients: Reach out to clients more often than usual, and open and honestly address with all parties on how a recession could affect planned or ongoing projects. This gives clients the opportunity to inform you of any potential problems or the need to scale down their projects. It will also let your firm prepare for an impact on revenue. Increasing touchpoints will also let clients know about potential squeezes from the firm's prospective, such as the vendor uncertainty we discussed above.
Pay Down Existing Debt when Possible: In a high interest rate environment, compound interest can make or break a firm. Every month debt accrues higher interest, adding to your firm's overall liabilities. If feasible, find ways to cut periodic expenses and use that capital, along with using cash-on-hand, to pay down debt. Paying down debt can help stabilize your firm during a recession.
Update Fee Structures: Changing your firm's fee structure, at least temporarily, can result in predictable cash flow and limit the financial implications if a project gets cancelled while in progress. Fee structure options could include charging an upfront flat fee (less common), charging periodic fees (more common, often on weekly or monthly periods), or charging progress fees (more common) where clients pay at each stage of the project. These types of fee structures can add stability to your firm's finances.
Connect with Developers on Long-term Projects: Developers with excess capital can often use recessions and times of lower buyer demand to their benefit, buying distressed assets at a discount.  Acquiring these developers as clients can help fill potential gaps in your firm's workload. This is beneficial for your firm as it also can result in predictable cash flow and can help your firm financially forecast several years out, presumably beyond the end of a recession.
Take Risks (with your design, that is): During a recession, interior designers can often take more risks with their inspiration, ideation, and final designs. Penny Starke, the director of Kingston University London's Modern Interiors Research Centre, said "design is the ultimate differentiator between products. You've perfected the technology […and] the functionality. The only thing left to do is design something to make [the space] appealing. So, absolutely, design does thrive in recession." If clients and residents are starting to feel the sting of a recession, a high-risk yet thoughtfully designed interior space can both inspire and comfort in times of uncertainty.
Conclusion: Our industry must recognize the potential impacts of a recession and how to minimize potential disruptions in the entire ecosystem. Vendors, developers, and property managers can all be facing their own operational struggles, which can lead to a trickle-down effect to your design firm. By adjusting our policies and procedures, we can adapt to economic turbulence to best suit our clients and ourselves. Increasing touchpoints, updating fee structures, paying down debt, long-term projects, and taking design risks are all ways we can work together to make it through a potential recession.
Rob Crouch is a Strategy and Operations Consultant in the DC-area. He is married to SR/A's Vice-President, Jennie Crouch.