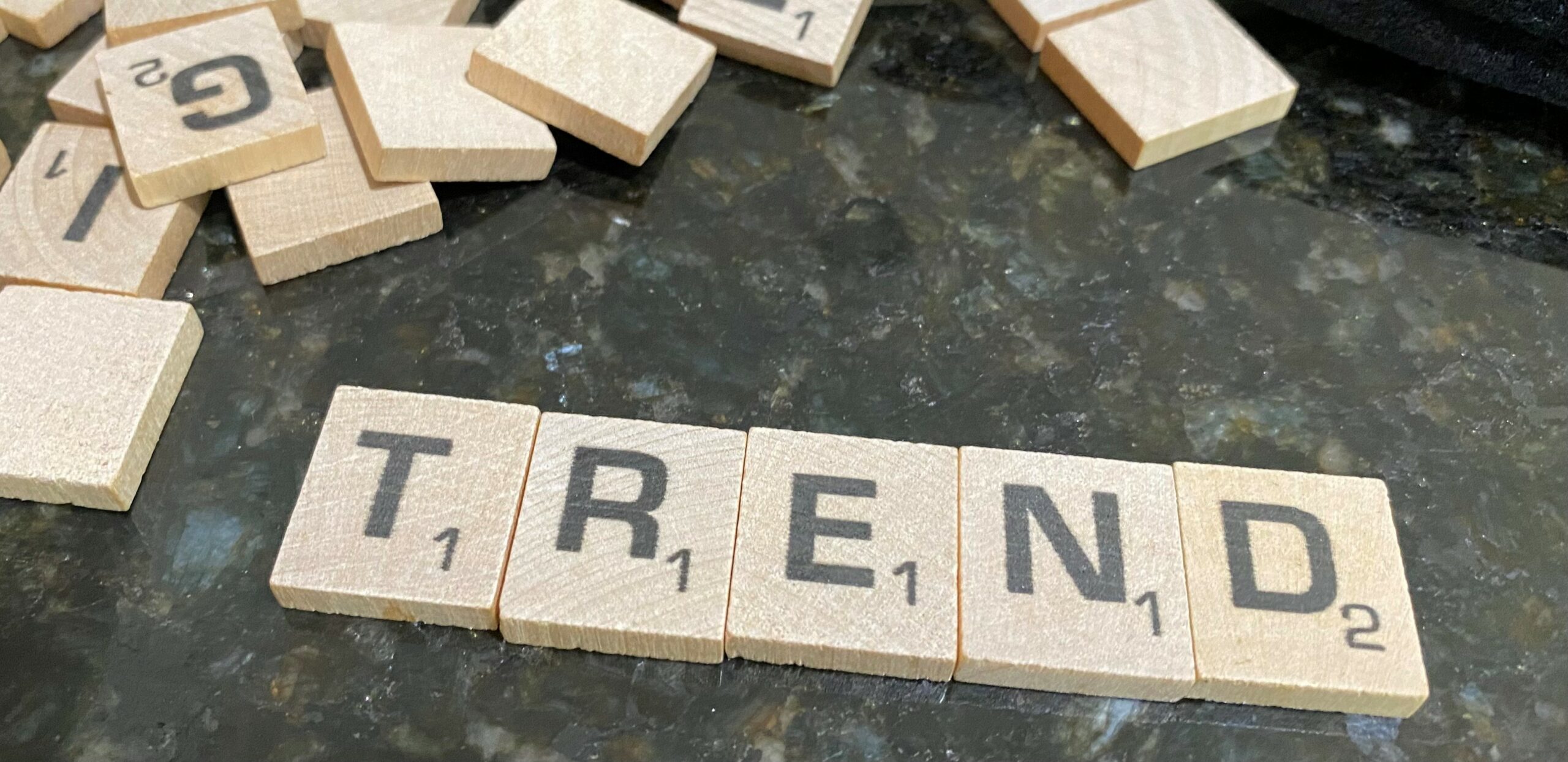 Design is frequently changing and evolving. Trends come and go, some faster than others. With our access to media, especially social media, it has become easier for us to get access to the latest trends faster than ever. SR/A's design philosophies are rooted in creating boutique and customized spaces tailored to each individual client. To develop these focused and personalized designs, we do mix traditional and modern; trendy and classic. Here is a short-list of some the microtrends of 2023 we are seeing popping up in design.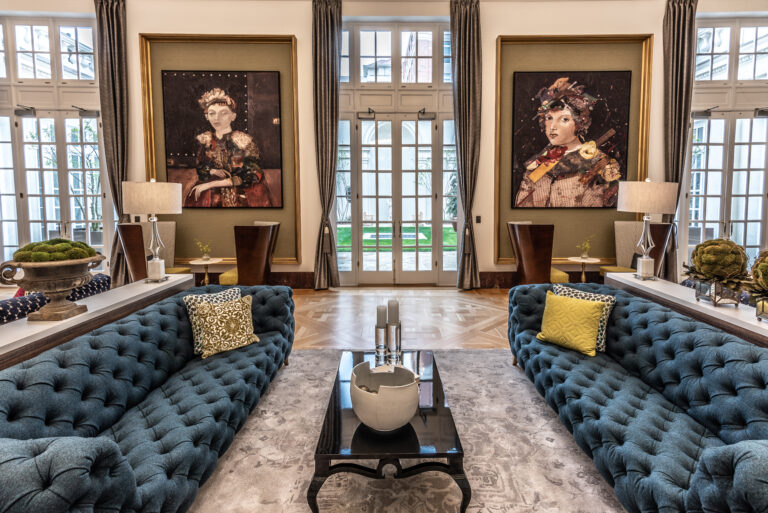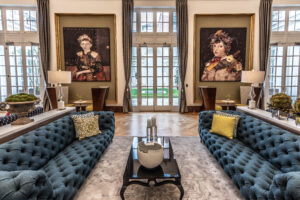 SR/A Project: Modera Sedici
Sculptural Furniture: The first microtrend in the design world that we are seeing more and more of is a revival of sculpted furniture pieces. The appearance of soft and fluid lines has been a rising trend, replacing the more typical "rectangular and boxy" shapes we have seen in furniture in recent years. Some people claim that these curved and decorative furniture items bring a sense of coziness while creating a unique and distinguished look to a space. Additionally, since furniture is easier to replace down the line people often feel more confident taking a risk with pieces like accent chairs and side tables, which are smaller and easier to swap out should they grow tired of the trend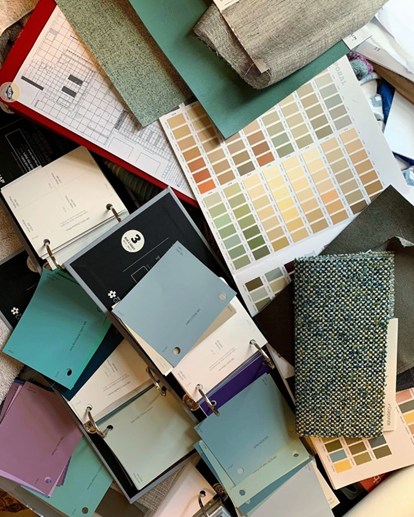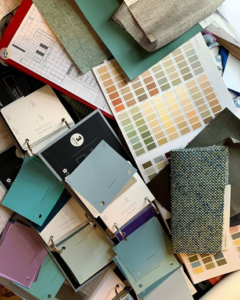 Image Courtesy of SR/A
Color: The next microtrend we have really seen grow over the past few years have been signature colors. Every year, Pantone releases their "Color of the Year." We are seeing brands and manufacturers promote and share spaces that feature this new "color" that is the latest trend. Whether it's 'Living Coral' from 2019 or 'Classic Blue' in 2020, people begin to pull inspiration from these trending colors, and we begin to see more and more spaces decked out or inspired by the latest color trend. Another example of how color can be a microtrend can be found in both commercial amenity spaces and our own homes. The kitchen! Kitchens are spaces we use every day, and they are a large part of the design of the home. Cabinet color is a decision that can be based on design trends. For years, rich wood cabinets were the trend in homes across the country. Soon, white kitchens began to take over for a more neutral and cleaner look. Recently, we are seeing the microtrend of more bold colors being used. From all green to dark blues, people experimenting more with their personal taste and style to give these spaces a unique feel.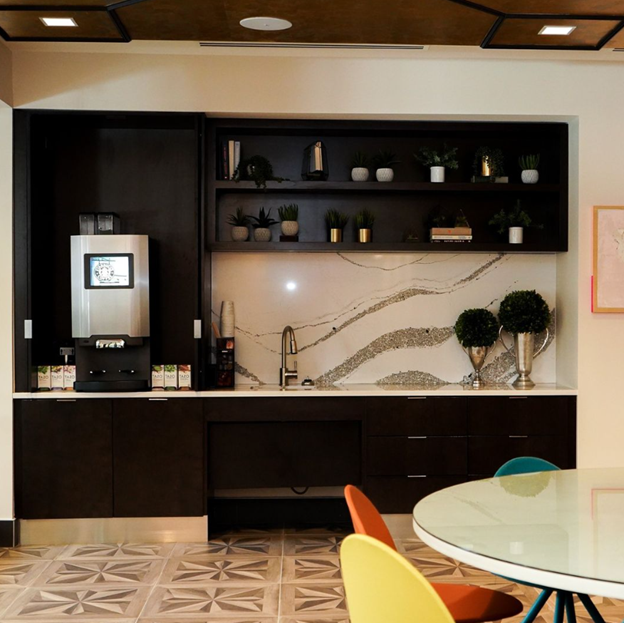 SR/A Project: Avec on H
Materials: Materials are also items that come and go as part of the trend cycle. With most manufacturers releasing new collections a few times throughout the year, we see inspiration pulled from these 'microtrends'. Tile is a good example of a microtrend in material selection. While stone and tile are a big component of both budgets and designs, bold statements have been a trend recently. Whether it is a large natural stone slab that extends from the countertop as a backsplash, a mix of different color tiles to create a geometric pattern, or a tile with a vintage or antique texture, tile can bring out a fun design and make it pop while staying current and on-trend.
While microtrends may come and go, there is usually something fundamentally useful, inspiring, or worth building from that can be found when looking at what is trending in interior design. SR/A is continuing to pay attention and look at how microtrends can be used in our designs. What are some microtrends you find inspiring?
 Connor Seiger is a Junior Designer at SR/A.