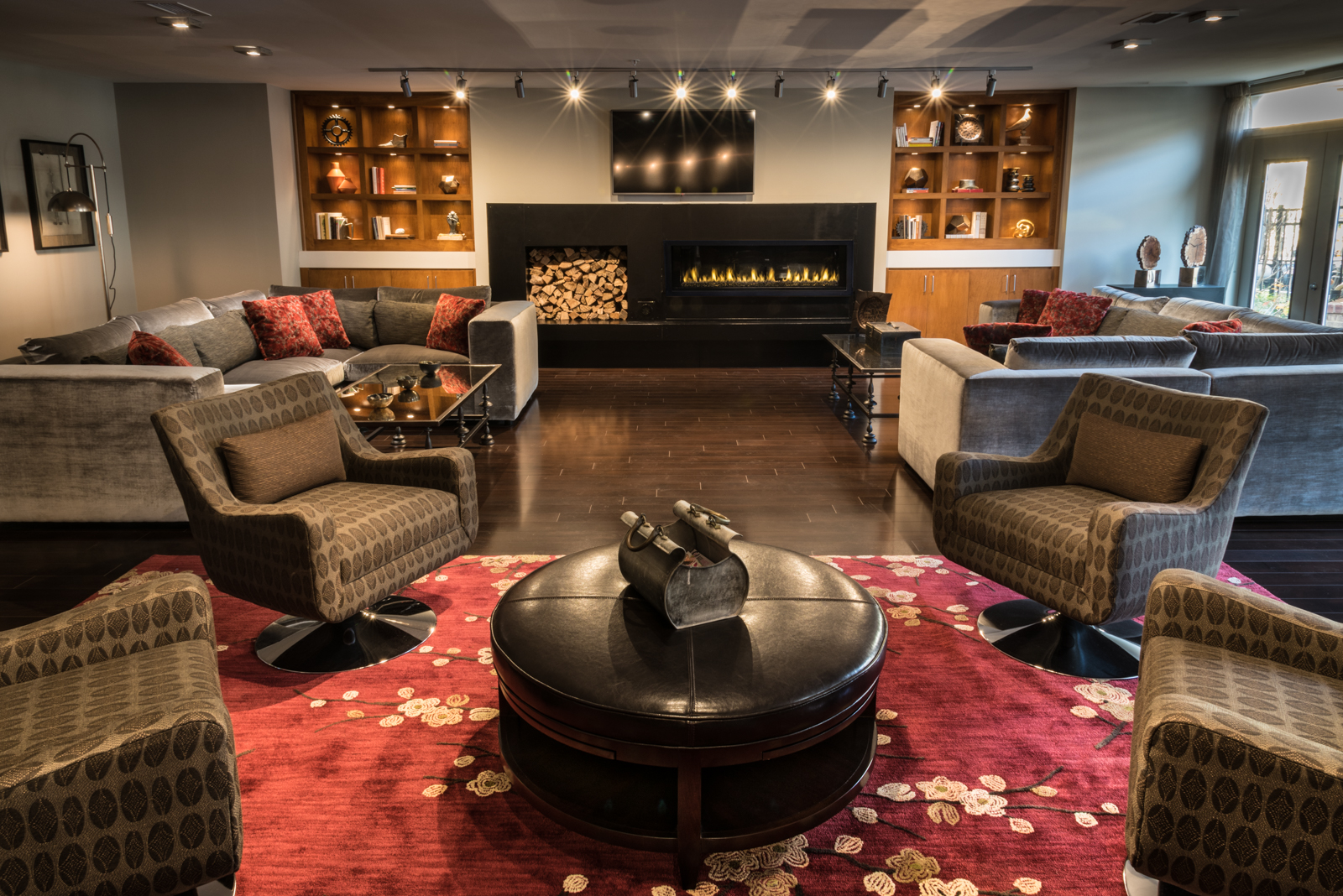 In recent years, industry research has indicated that the multifamily residential sector has quickly become the dominant allocation of commercial property investments: growing from 24% of the market share in 2014 to 41% as of 2021. With this rise, an important question comes to mind. How can interior designers and investors better design multifamily properties and how can they identify the differences in programming that address the needs of urban and suburban projects and the residents in both these environments? To answer this question, it's important to understand the expectations of those living in both urban and suburban multifamily housing. According to population data, millennials are the largest living generation within the United States, accounting for approximately 72.25 million adults. As such, they are one of the key drivers of the current housing trends.
Although the pendulum swings back and forth between urban and suburban housing markets, trends have shown millennials giving preference for suburban developments over urban ones. Some of this has been attributed to the COVID-19 pandemic which increased the numbers of employees allowed to work from home allowing for greater flexibility in work locations. This workplace shift directly correlates with the millennial migration from the city to the suburbs as these areas are less densely populated, less competitive to access, are more family-friendly and most importantly: are more affordable, making the suburbs an increasingly attractive option.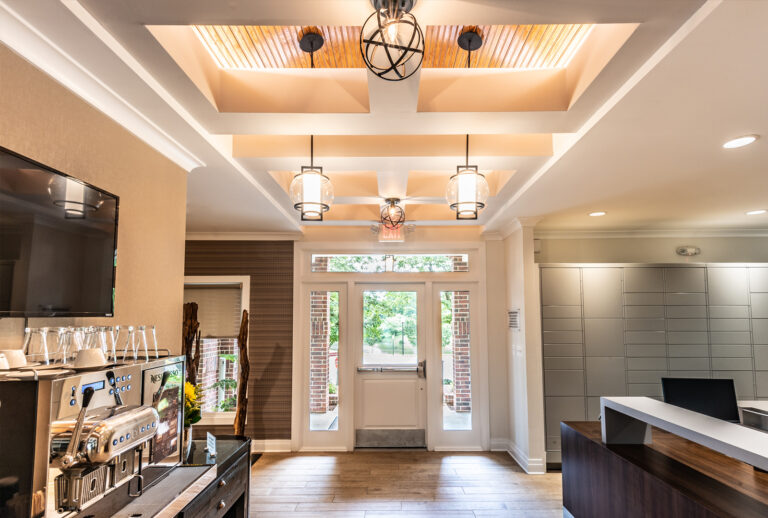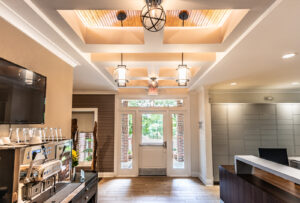 SR/A Designed Project: Lakeside Apartments, Centreville, VA
SR/A has extensive experience working on both urban and suburban multifamily properties. Regardless of the setting a few things remain universal in terms of resident's preferences. These include well-built properties that supply comfortable units with modern finishes; convenient, on-site amenities; access to thoughtfully curated outdoor spaces; and walkability to attractive neighborhood features like grocery stores, restaurants, parks, and mass transportation.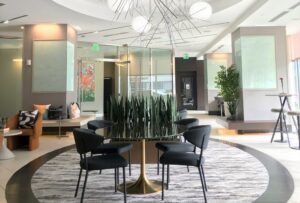 SR/A Designed Project: Elevation at Washington Gateway, Washington, DC
However, spaces and places are not meant to be designed as cookie-cutters, and with that in mind, SR/A approaches each project we work on with an understanding of the key differences that separate the expectations of residents who seek out suburban multifamily properties and those who prefer multifamily properties in an urban location.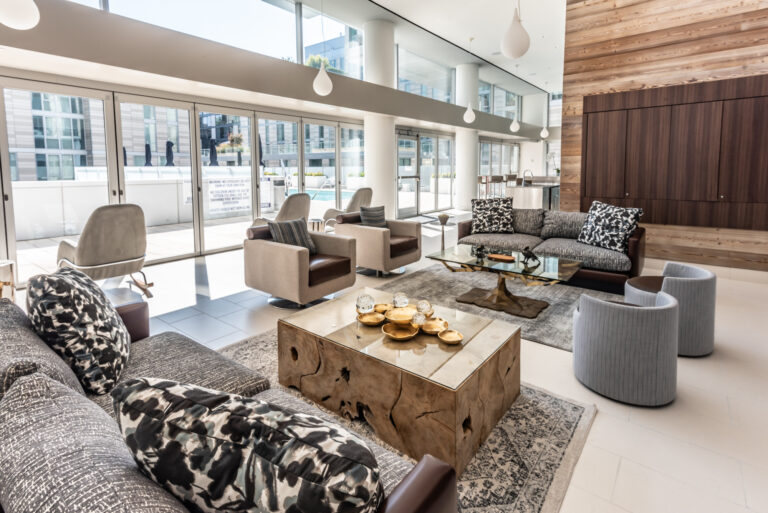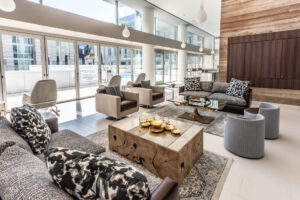 SR/A Designed Project: Hydroclub at City Center, Washington, DC
Urban Locations: Residents who choose to remain in urban multifamily properties accept that the prime location comes at a premium price and that this tradeoff can often translate to smaller personal units. However, the expectation is that the shared amenities and the surrounding neighborhood will give residents things to do and points of interest to explore outside of their homes to compensate for the reduced size. SR/A works hard to create amenities like lobbies, exercise areas, work-from-home areas, gardens, pools and rooftop lounges that ensure residents feel safe, satisfied and well-accommodated by the surrounding built environment.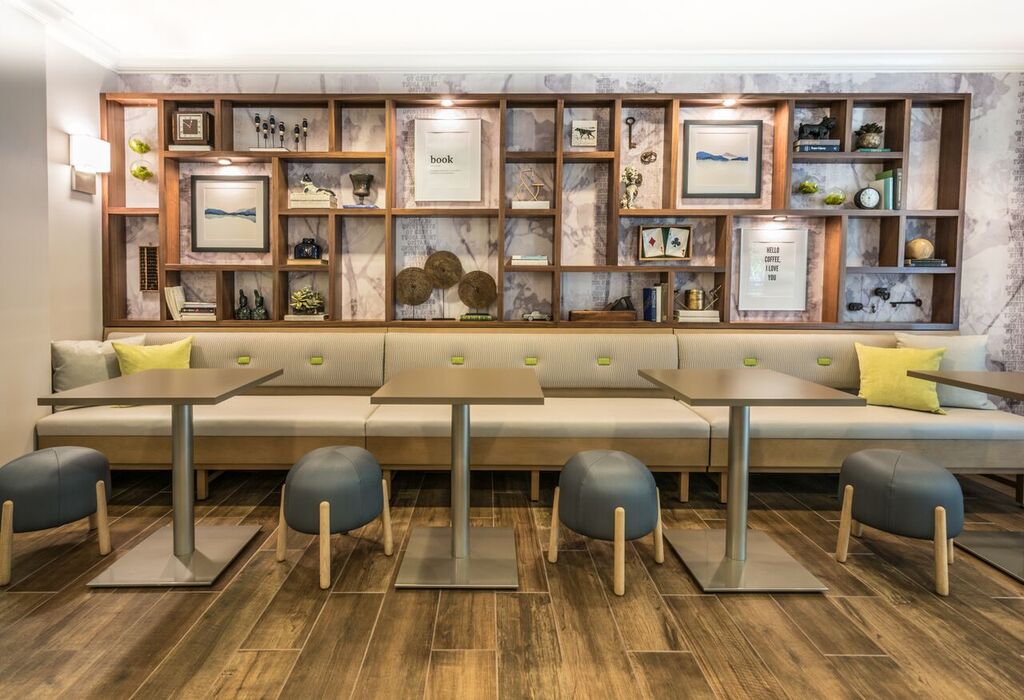 SR/A Designed Project: Residences at Rio, Gaithersburg, MD
Suburban Locations: Residents who choose to seek out suburban multifamily properties still value location and the surrounding neighborhood. Key considerations prioritize properties that are proximate to well-rated schools, outdoor recreational spaces and energizing town centers. However, compared to their urban counterparts, residents looking to the suburbs expect that their money will result in visible added value in terms of individual units that are larger and have greater access to daylight, green spaces and reduced noise pollution. The inclusion of supplementary on-site amenities like coworking spaces, dog parks, secure garages and car detailing stations are a bonus draw for those seeking a suburban multifamily housing option.
Designers and developers in this sector can expect increased resident satisfaction and greater returns on investment if these considerations are prioritized. No matter which form of multifamily housing is considered, user expectations and location are paramount! If each of these qualities are carefully considered, the return on investment will always be worthwhile.
 Cherish-Joie Charles is an Intern at SR/A.