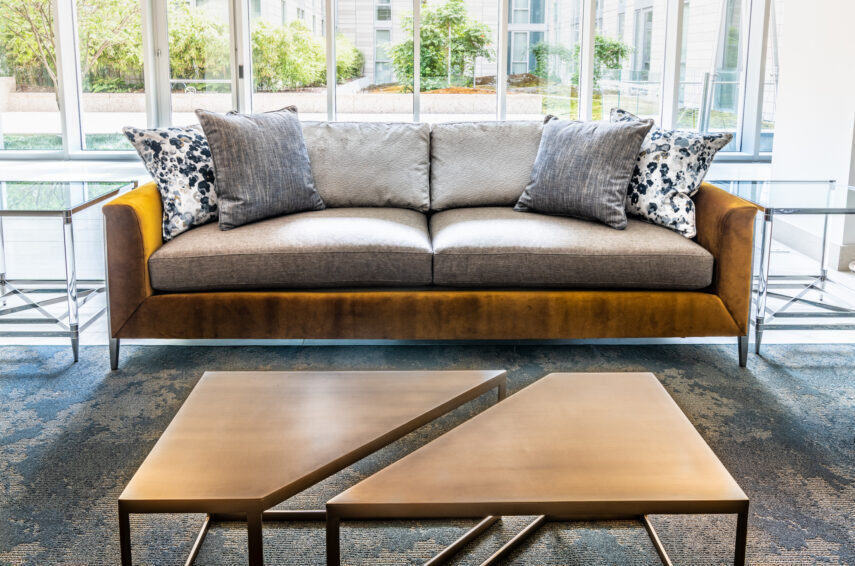 Feature Photo: The Apartments at City Center, Lobby Design by SR/A
All property managers have been there. You have a space in need of updating – furniture showing wear and tear, art that looks dated, light fixtures you can no longer source replacements for, wallcoverings full of nicks and dings – but no budget for a full renovation. What's the solution?
The management team at The Apartments at City Center was in a similar situation for their lobbies and waiting areas outside of the leasing office when reached out to us. Our designers were able to help them prioritize the items most in need of attention and implement solutions that worked within the existing design, and for much less than a full renovation would have cost.
The Apartments at City Center's wish list included creating more work-from-home seating options, establishing a visual connection to the leasing area's adjacent courtyard, making sure furniture was moveable for resident events, and overall updating the dated look of the space. The result? Well, you tell us.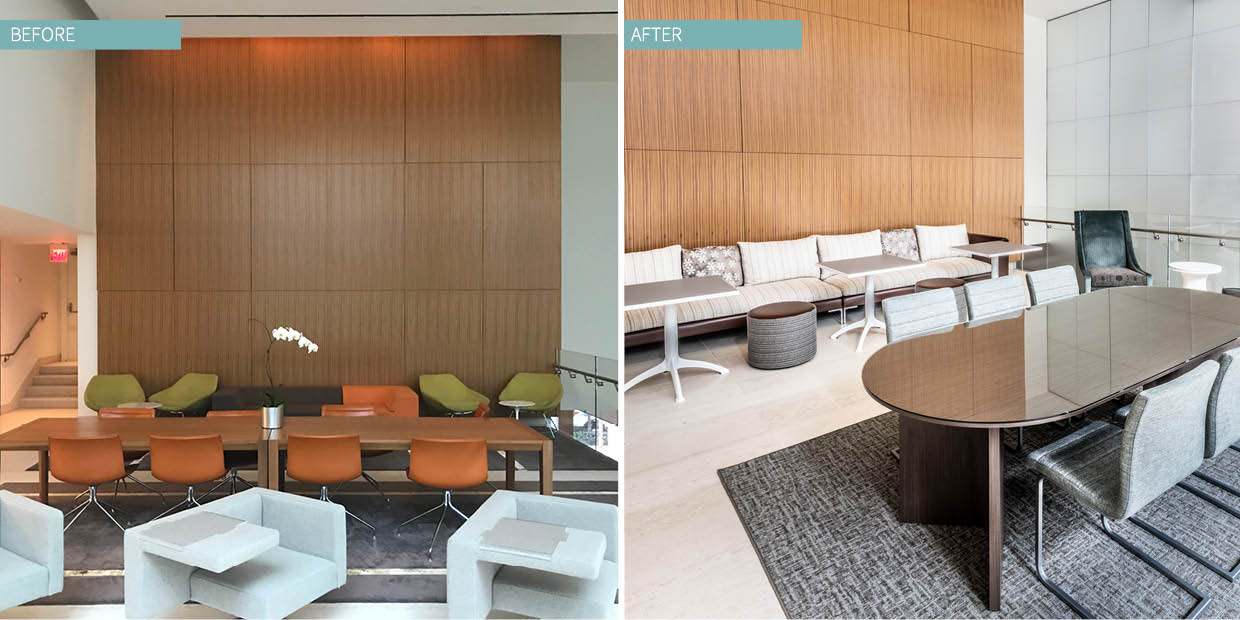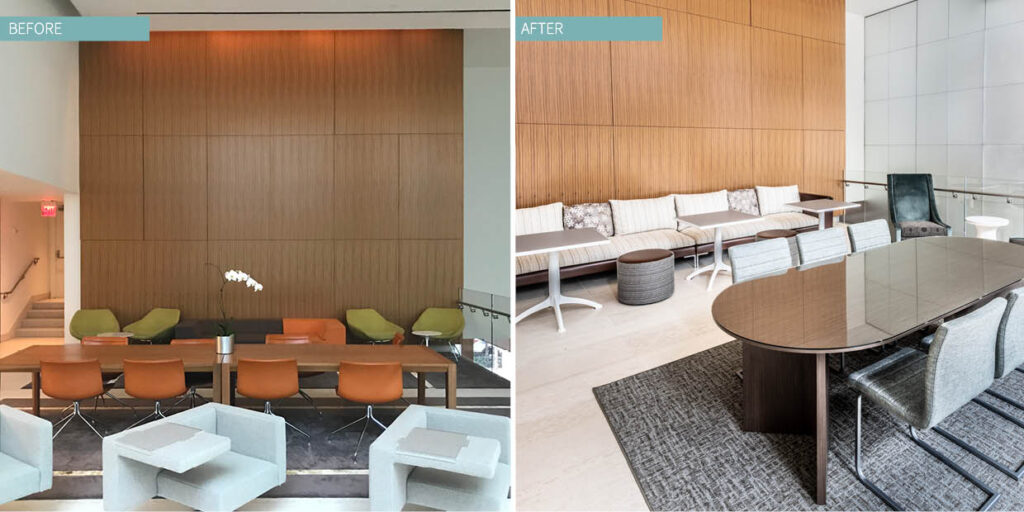 This isn't something new to SR/A – both past and new clients regularly approach us, saying they need one or two elements replaced or that the property "just feels" outdated. They know a significant renovation isn't in the capital budget for this year (or even next). In response, we launched our Fresh + Full program last year. Our goal is to keep your property looking "fresh" and keep it "full" of tenants. We help you do so with:
A yearly design walkthrough/audit
Providing the top 3 – 5 "best bang for your buck" design upgrades
Assisting with capital expenditure planning
Developing a strategy for keeping spaces feeling fresh in between more costly renovation
SR/A wants to be your design partner throughout the life of your building. Curious about Fresh + Full? Contact SR/A as we're happy to answer any questions or schedule a complimentary walkthrough. And visit our portfolio page for more images of the stunning transformation at The Apartments at City Center.