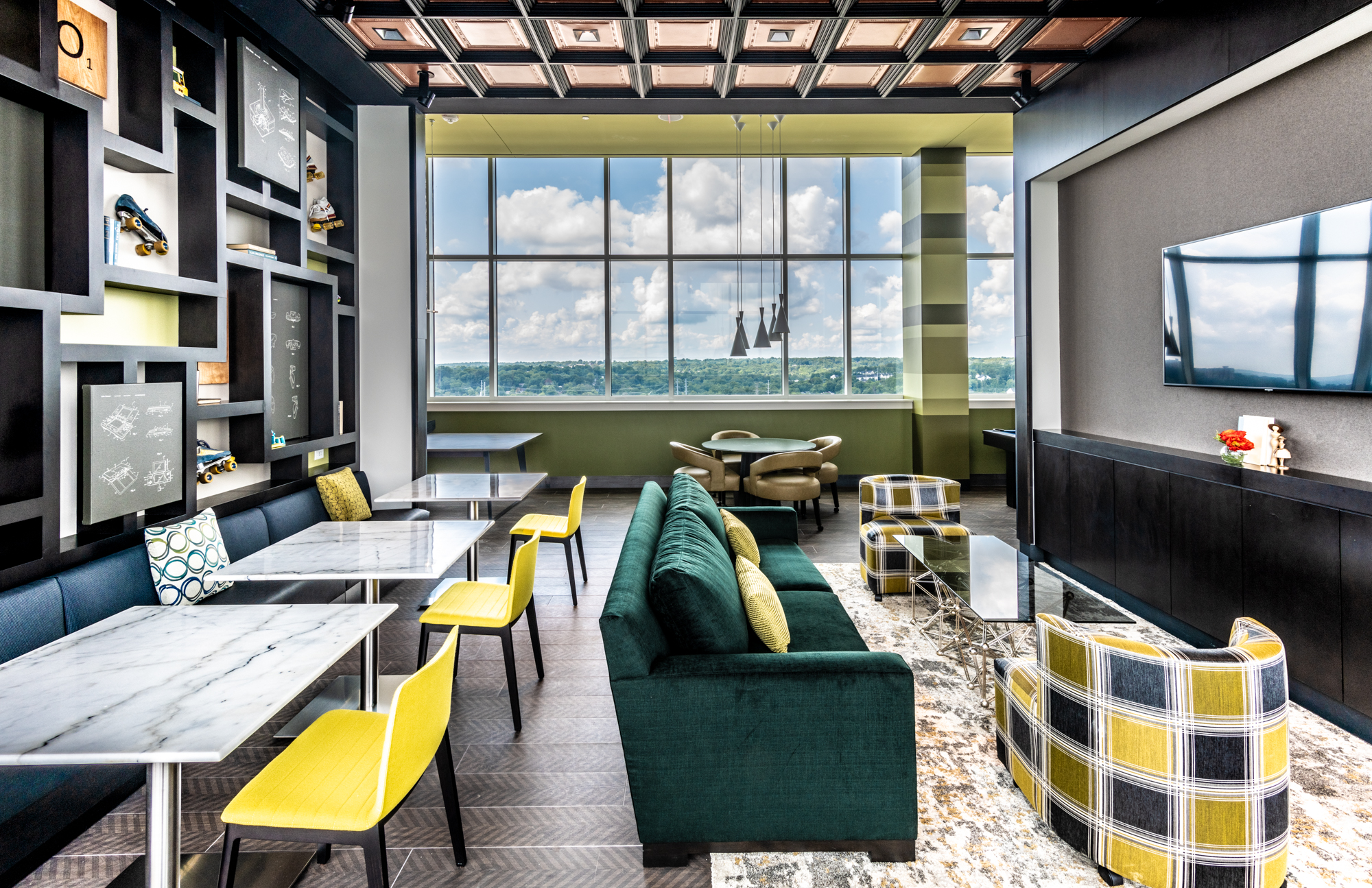 Multi-family housing buildings that offer high-end residential services are a great choice on where to live, especially with the increase in multi-purpose amenities that enhance residents' lifestyles and offer entertainment. SR/A always designs these amenity areas to stand out and leave a lasting impression on residents and property managers. We not only focus on the aesthetics, but we extensively study how amenities could best help property managers and increase residents' satisfaction. SR/A sets our client's projects apart through our focus on high-end service amenities that are attractive to prospective residents and elevate building's design concept.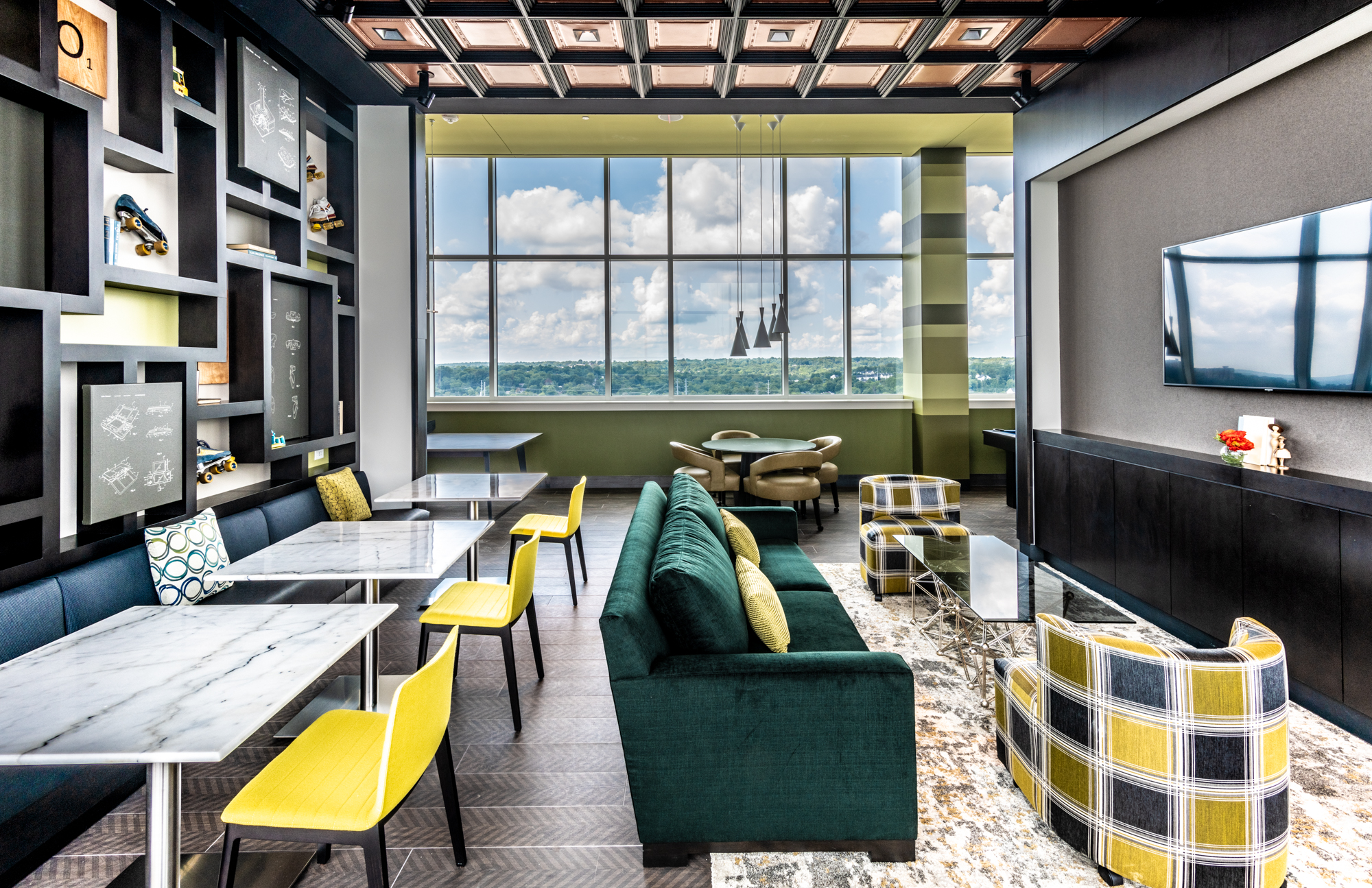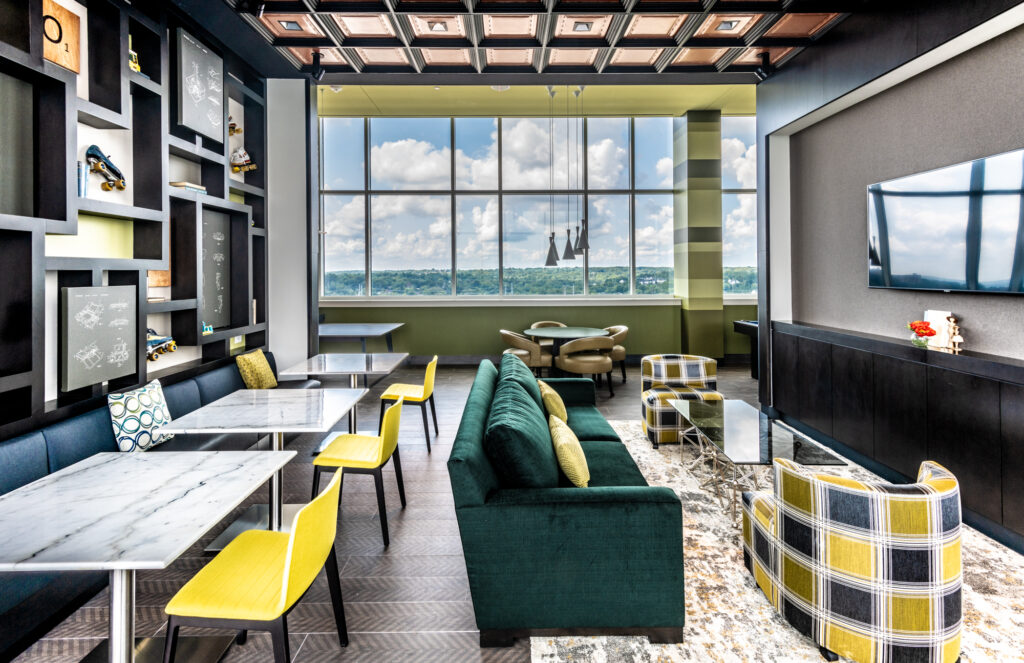 SR/A's Denizen Project – Highlighting amenity spaces that enhance residents' lifestyles and offer entertainment.
On a recent project, SR/A introduced a service amenity called Minnow Pickup pod which is a contactless food delivery and self-pick-up food lockers service. Elevating the day-to-day routine of food delivery service in a way that is sleek, high-tech and can be incorporated into the design of an amenity area is one example of SR/A is bringing luxury to amenities in a multi-family housing project. SR/A believed that this service would be of benefit to both residents and property managers. It provides effortless technology that guarantees the residents' food will stay hot/cold. It is a simple system where the delivery team will place the order in an insulated cubbies which will keep the food fresh, and secure. The resident will then be notified through an app that their food was delivered and is ready to be picked up at their convenience.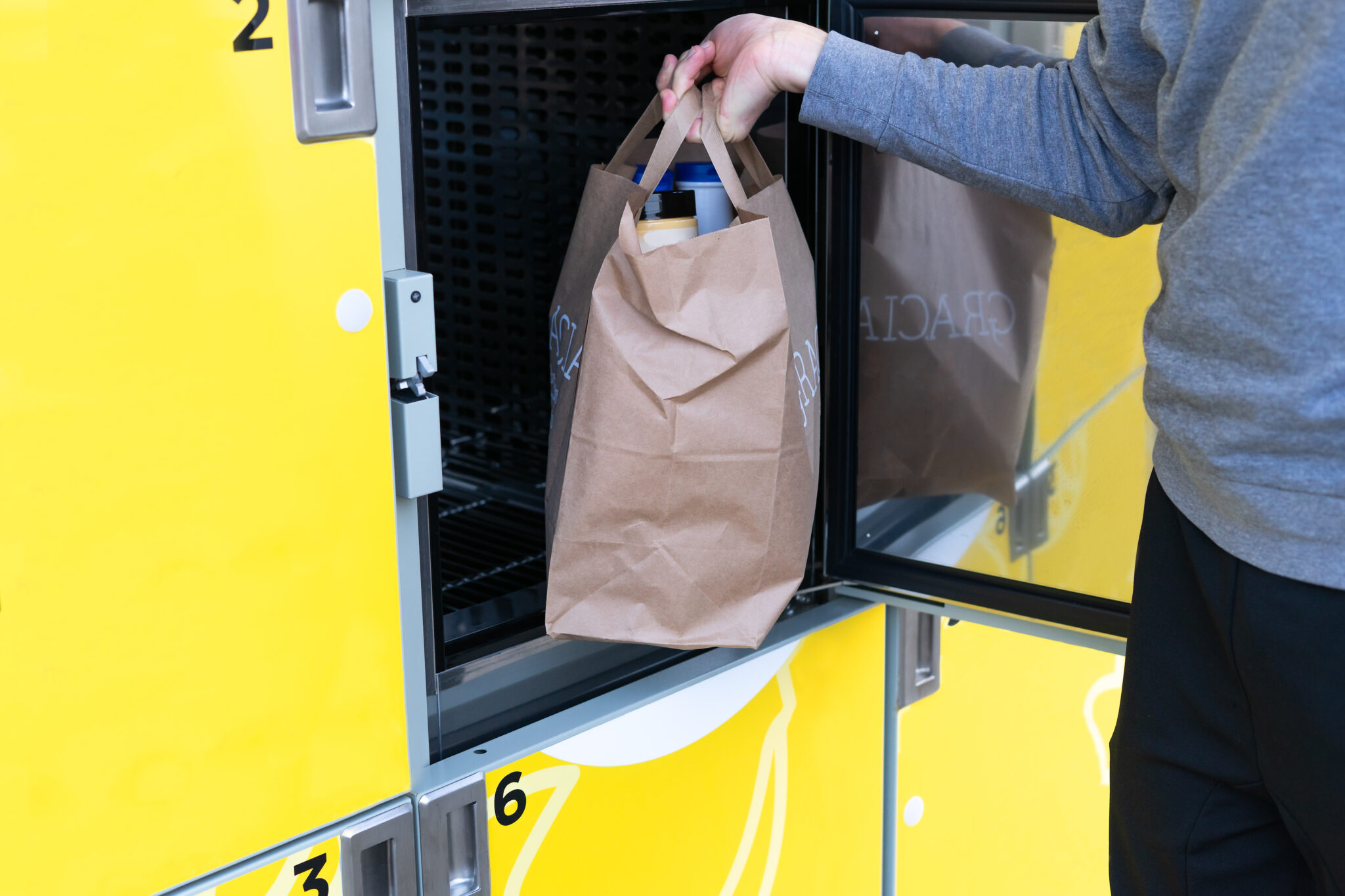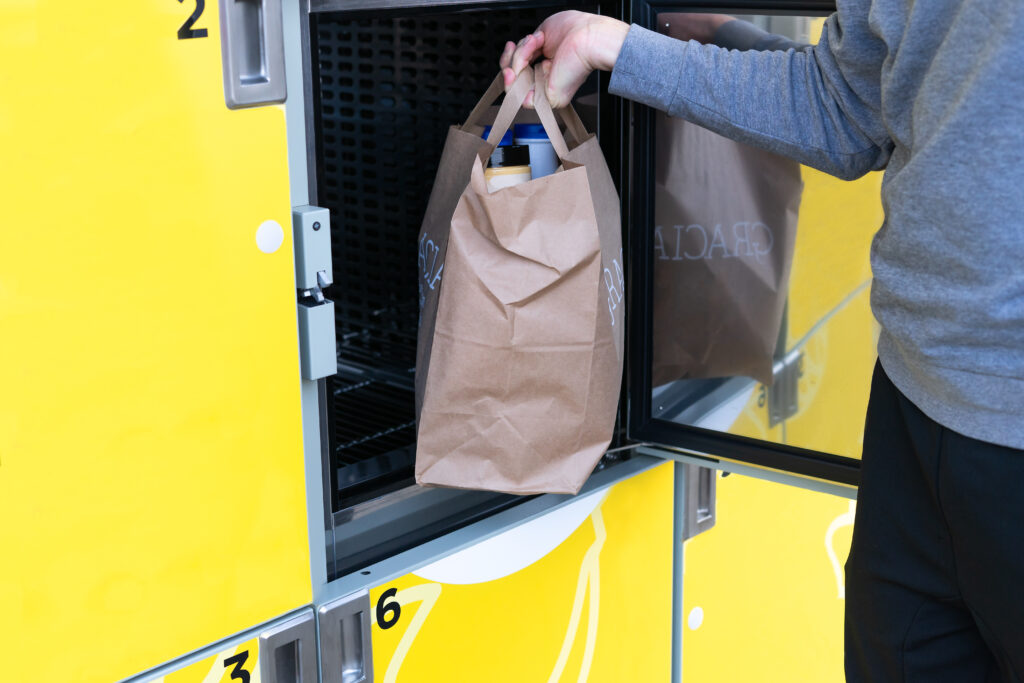 Food Locker Pick-Up – Image courtesy of Adobe
Along the theme of finding elegant solutions to everyday living, SR/A has researched and recommended in several of our current projects that have bike rooms a manual and pre-cleaning bike station. While bike rooms used to be relegated to a garage area and were not considered a design element, SR/A is working more and more on creating concept driven bike room areas that connect to a client's overall design. One such product we are specifying in the design of these elevated bike rooms is the Veloclean Station. It is a bike station that allows apartment residents to manually clean and/or pre clean their bikes in the comfort of their apartment building.
SR/A believes a bike room should be aesthetically appealing, fully equipped and include all the essentials needed to help the residents maintain their bikes. Veloclean provides building residents with advanced technology for bike cleaning. It works through compressed water air jet that effectively removes any dirt/mud leaving any bicycle sparking clean and a happy resident. What could be better than a bike washing machine that an apartment resident can access from their building?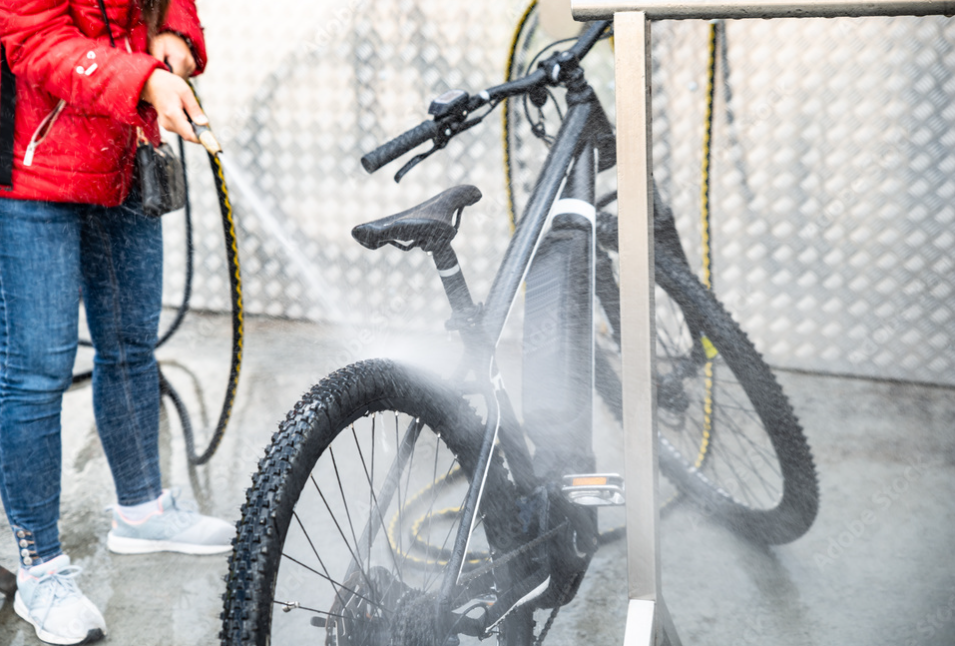 Bike Cleaning – Image courtesy of Adobe
As a resident in a multi-family residential building myself, I found Fetch, a package delivery service to be the most convenient way to receive my packages offering ease of delivery and peace of mind that I will receive my packages right to my front door. SR/A was able to learn from my personal experiences with the service and is looking at ways we can incorporate this service amenity into better utilizing existing and new construction in the design of package rooms that potentially can be space saving; offering a way to capture previously capitalized space as additional areas that may serve a better need for the property managers or residents. Fundamentally, this simple more "concierge" like service is another way SR/A believes a resident can have an elevated and elegant experience of living in a property we are designing.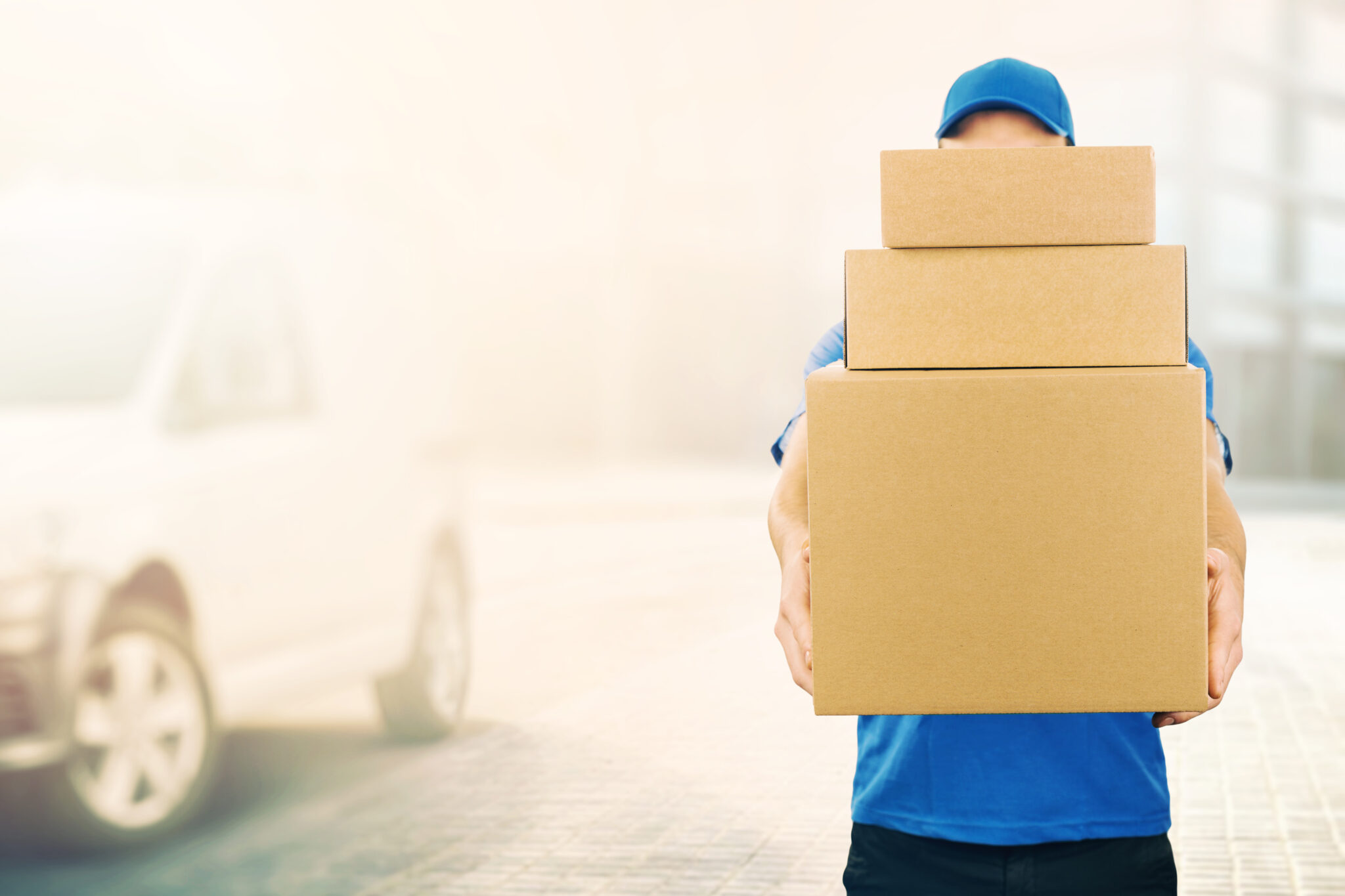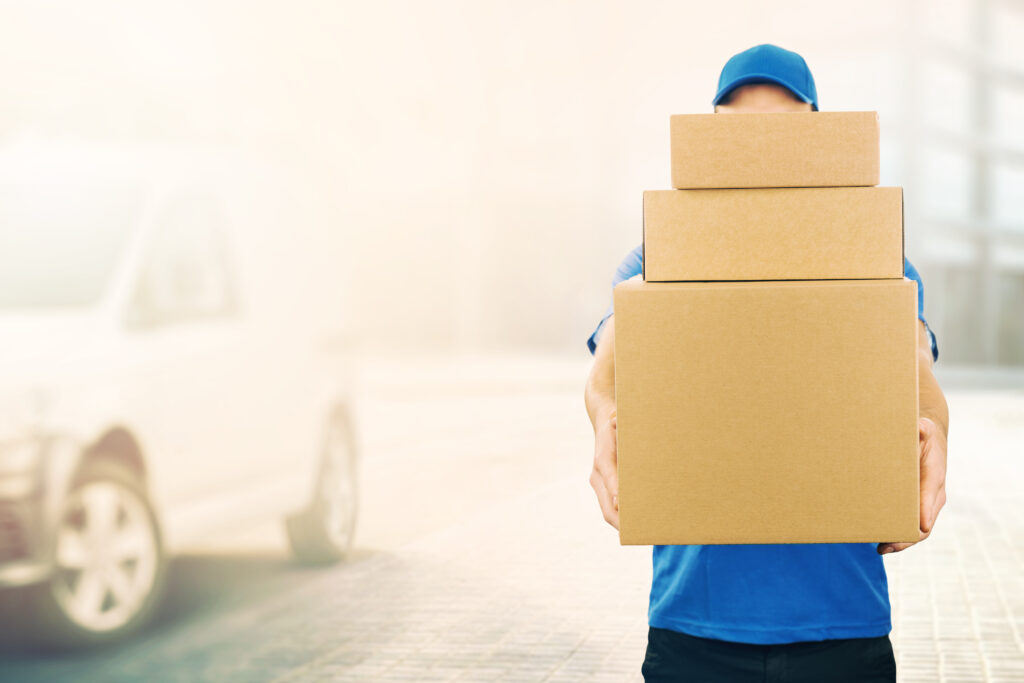 Package Delivery – Image courtesy of Adobe
The last amenity SR/A is working to bring to many of our projects is Tulu. One could describe as a one-stop shop for a resident's day to day needs. Tulu provides on demand access to day-to-day needs including things like home essentials, printers, games, scooters and beyond. In keeping with SR/A's ethos of elevating the everyday, creating smart storage and space-saving solutions for residents in their apartment units while also providing a more hospitality-like experience in the multi-family housing sector, we are considering how to include this type of service in some of our upcoming project's designs.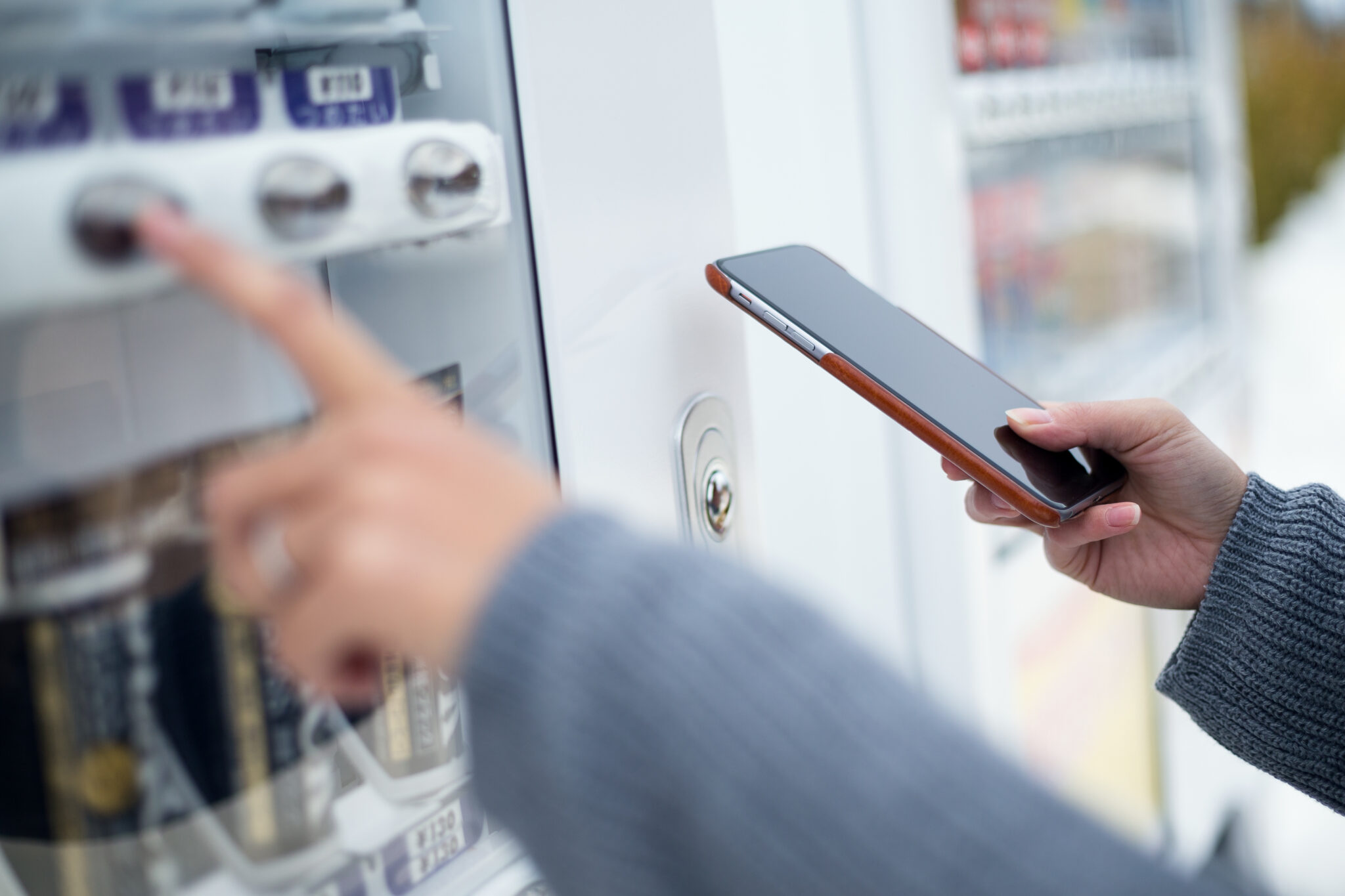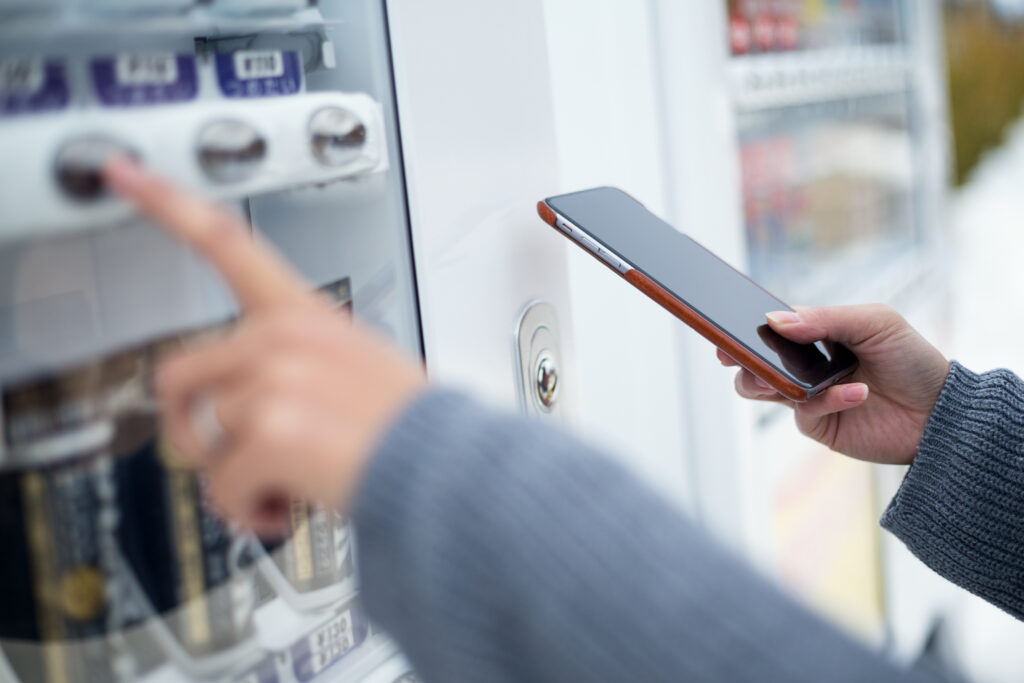 One-stop shopping via a vending machine – Image courtesy of Adobe
The idea of elevating the ordinary by creating luxury experience in day-to-day living is a keyway SR/A is bringing new design approaches that celebrate a personalized, high-end residential experience to amenity spaces in multifamily housing. We can't wait to see what's next on the horizon for innovative amenity solutions that we can bring to our designs.
Amina Elshaer is a Junior Designer at SR/A.