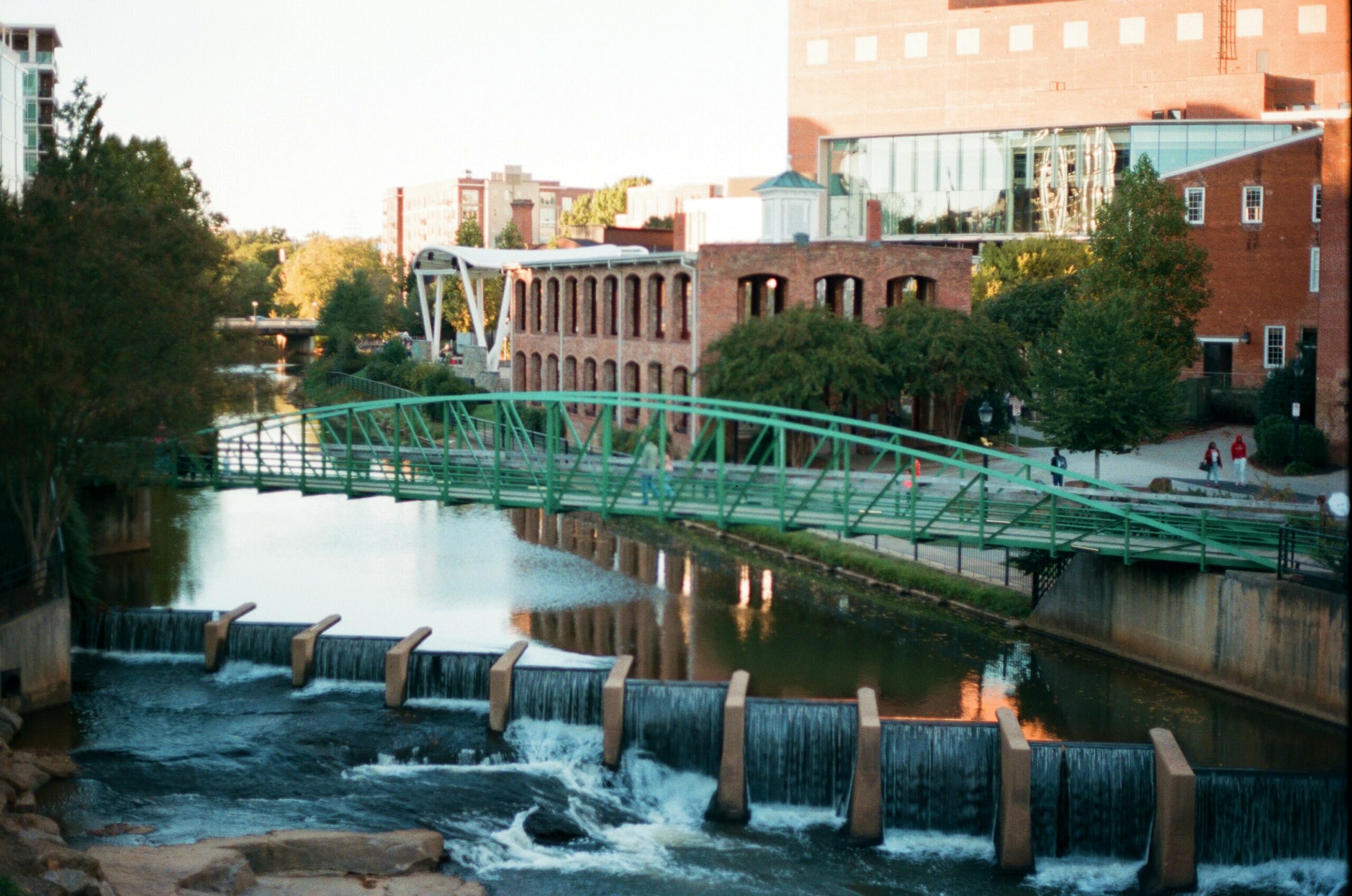 Earlier this month, our CEO Sabine Roy, explored the concept of "Boom Towns" in her blog "The Future of Multifamily Development: Where Will Developers Build Next?" A key characteristic that draws new residents to Boom Towns is the unique local culture. A flourishing food scene, music and art venues, boutique shopping, and public spaces create a clear draw for folks looking to start a life in a new town. In today's blog, you can explore one of these Boom Towns with us and see what all the excitement is about! Pack your suitcase, we're headed to spend 48 hours in Greenville, South Carolina.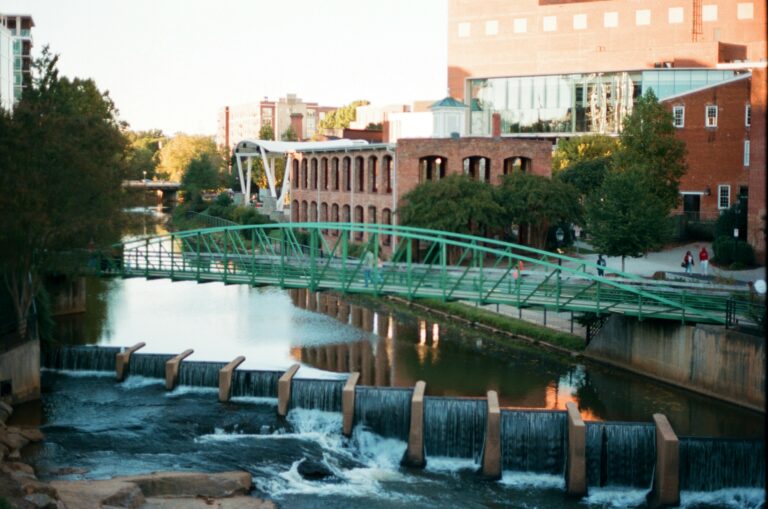 Photo courtesy of Unsplash
Greenville, South Carolina: Greenville emerges from the Blue Ridge Mountains with small town charm and big city convenience. This location, in north-central South Carolina, provides excursions to beautiful sites and connection with nature. Even within the city, the meandering Reedy River provides refreshing respites in nature. This location was key to the industry that put the city on the map, textiles. This rich history has altered the architectural landscape of the city. You'll notice many large brick buildings, formerly warehouses, a good number have been restored and converted into art spaces, restaurants, and even multi-family residential housing. The industrial past of the city provides ample inspiration for interior design in the area. SR/A has completed similar projects, being inspired by an industrial past, and flourishing cultural future in Coda at Bryant or partaking in conversion projects, turning a naval weapons factory into a luxury apartment building in our Foundry Lofts project.
               SR/A designed project: Coda at Bryant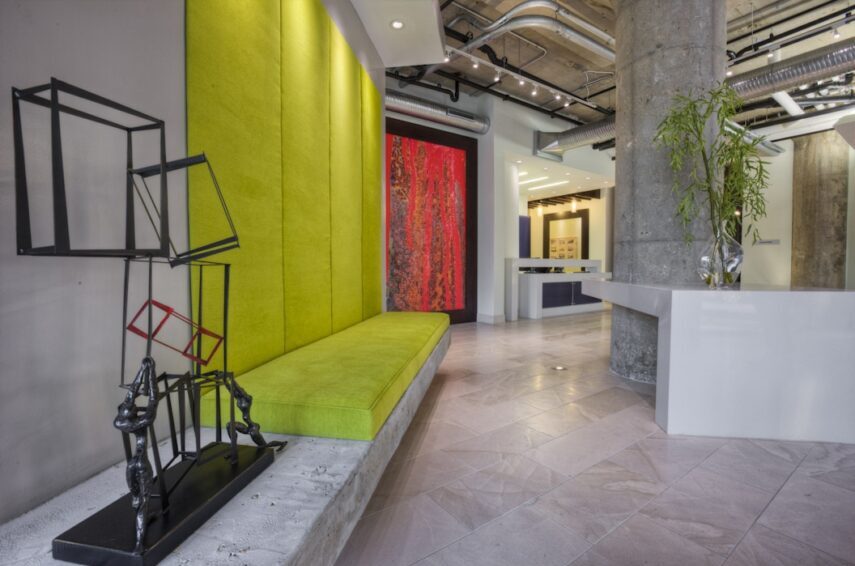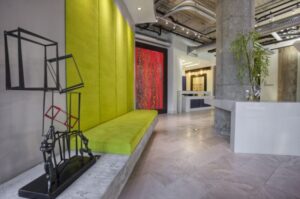 SR/A designed project: Foundry Lofts
Where to Stay: Choose your own adventure! Greenville is home to many lodging options from posh to down-to-earth and cozy. If you're looking for a taste of history, Pettigru Place Bed & Breakfast is the place for you. This historic inn is in the heart of the Greenville historic district. The converted home features well-appointed rooms, a lush English garden and is just a short walk from Main Street. The rooms are charming, and the breakfast is no ordinary grab-and-go., instead you'll be met with a three-course gourmet meal to fuel your day of exploring.
If a larger property is more your style, reserve a room at The Grand Bohemian Lodge, an Autograph Collection Hotel (and rack up those Marriott BonVoy Points!). This lodge inspired luxury property is perched right on the Reedy River and Falls Park. You'll be able to enjoy live music in the lobby and can even book a treatment at the Bohemian's world-class spa. Traveling with your furry friend? This property is pet friendly and even has specially tailored pet experiences available.
What to Do? Your schedule will be packed for the weekend. Greenville provides activities for all persuasions, foodies, artists, adventurers, and outdoor enthusiasts – look no further.
For the Artsy Type: West Greenville is just a short jaunt from city-center and is the hub for the arts and culture scene. Head to The Village for "more than 60 unique artists & galleries, services, shops & restaurants." Greenville Center for Creative Arts is a repurposed historic textile mill with galleries, artist studios, and events. This space really gives a taste of just how seamlessly Greenville blends its industrial past with booming creative present. Visit on the first Friday of the month for a community-geared open house. Flex your own creative skills at Hollowed Earth Pottery, a studio that offers one-time beginner potter's wheel workshops. You'll leave with two unique pieces to remember your trip! If music is more your thing, head to Blues Boulevard Jazz, open Wednesday – Saturday 6pm to midnight. Check their online calendar to see who will be playing that night! You can also collaborate with your nature loving friend to take a trip into Falls Park for the Upstate Shakespeare Festival.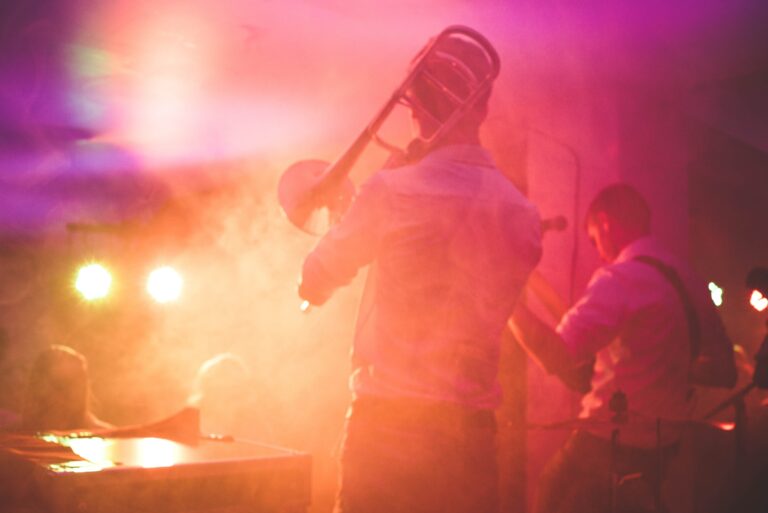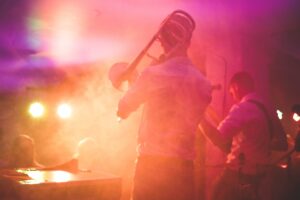 Photo courtesy of Pexels
For the Outdoors Enthusiast: You don't even have to leave city limits to immerse yourself in nature. Get lost in the over 20 miles of trails in Falls Park on the Reedy. This 32-acre expanse was previously home to textile mills, but has been reclaimed with hiking and biking trails, landscaped gardens, and an engineering marvel, The Liberty Bridge. Falls Park, another greenspace in Downtown along the Reedy, is home to the Greenville Zoo, a favorite for kids of all ages. If you're looking to stretch outside the city, head to Table Rock and Cesar's Head on Eastatoe Creek for hiking trails or "Pretty Place," the apt colloquial name for Fred W. Symmes Chapel that offers panoramic views of the Blue Ridge Mountains in a peaceful setting.
For the Shopper: If you happen to be in town between May and October, check out the TD Saturday Market from 8am to noon for fresh pastries, crafts, preserves, and specialty foods from Greenville's best and brightest small businesses. The Main Street stretch will provide numerous clothing, home, pet, and culinary shops from local brands and small businesses. Head down Augusta Rd., a historic area with charming local shops and places to stop for a snack and drink.
Photo courtesy of Pexels
To Eat: You'll need to fuel these adventures! For breakfast we suggest stopping for coffee at  Methodical Coffee for all your espresso favorites and international creations as well. Spill the Beans and The Village Grind (A West Greenville pick) are also contenders. For lunch, check out Tupelo Honey Southern Bar & Kitchen for southern soul food or taste the southern flare of Bobby's BBQ, a family-owned business. No matter the time of day, Gather GVL provides a Beer Garden/Hip Food Hall vibe. This is a great place to relax with hip surroundings and many food options with occasional live music and fire pits. While newer, Gather GVL plays on the historical industrial past as it is created from repurposed shipping containers and other industrial materials. Take a break from industrial and slide into the elegant side of Greenville's food scene with the following gourmet options. Visit Juniper for beautiful interiors that bring the outdoors in with florals and greenery and a rooftop bar or  The Anchorage for wine and small plates. Dillard's Ice Cream Parlor, Clare's Creamery, and Pink Mama's Ice Cream provide sweet treats to end that day!
Greenville as a Boomtown: This bustling town is sure to keep you entertained, relaxed, and well-fed for the duration of your trip… and maybe beyond? Perhaps the allure will cause you too to become one of the may flocking to move into one of the newly built or renovated multi-family residential buildings in the heart of Greenville, South Carolina. Let's look into the future of this happening city, to see how developers are catalyzing the industrial past for multi-family residential housing.
Just west of the heart of the city, you'll find "Woodside Cotton Mill Village Historic District" is comprised of 278 buildings. The area is centered around the Woodside Cotton Mill, which is a textile mill built in 1912. The mill building itself would eventually become the largest cotton mill building under one roof in the United States! Surrounding the mill, you'll find cottages built to house the mill's workers, churches, recreational buildings, a baseball diamond, and a park. This vast area has had several plans to renovate, especially the colossal mill building. The most recent plan was to repurpose the building into retail space, artist studios, and over 250 apartments.
SR/A is following suite with finding inspiration for the designs of some our projects in the DC area; pulling from a building's or neighborhood's history and past. The multi-family housing project in the Woodside Historic District in Greenville is very similar to the Edgewood neighborhood in Washington, DC, where textile mills were once the main architecture and industry of the area. SR/A is currently working on two projects in the Edgewood neighborhood. In our Bryant Project, we are heavily pulling on the bohemian and industrial past of the community and infusing rich finishes, industrial materials, and deep toned textiles and inspired patterns that honor the past, while celebrating the creative and innovative future for the area.
What are some ways you think design can be inspired by the historic past of Boomtowns?
Caroline Boyle is a Junior Designer at SR/A.