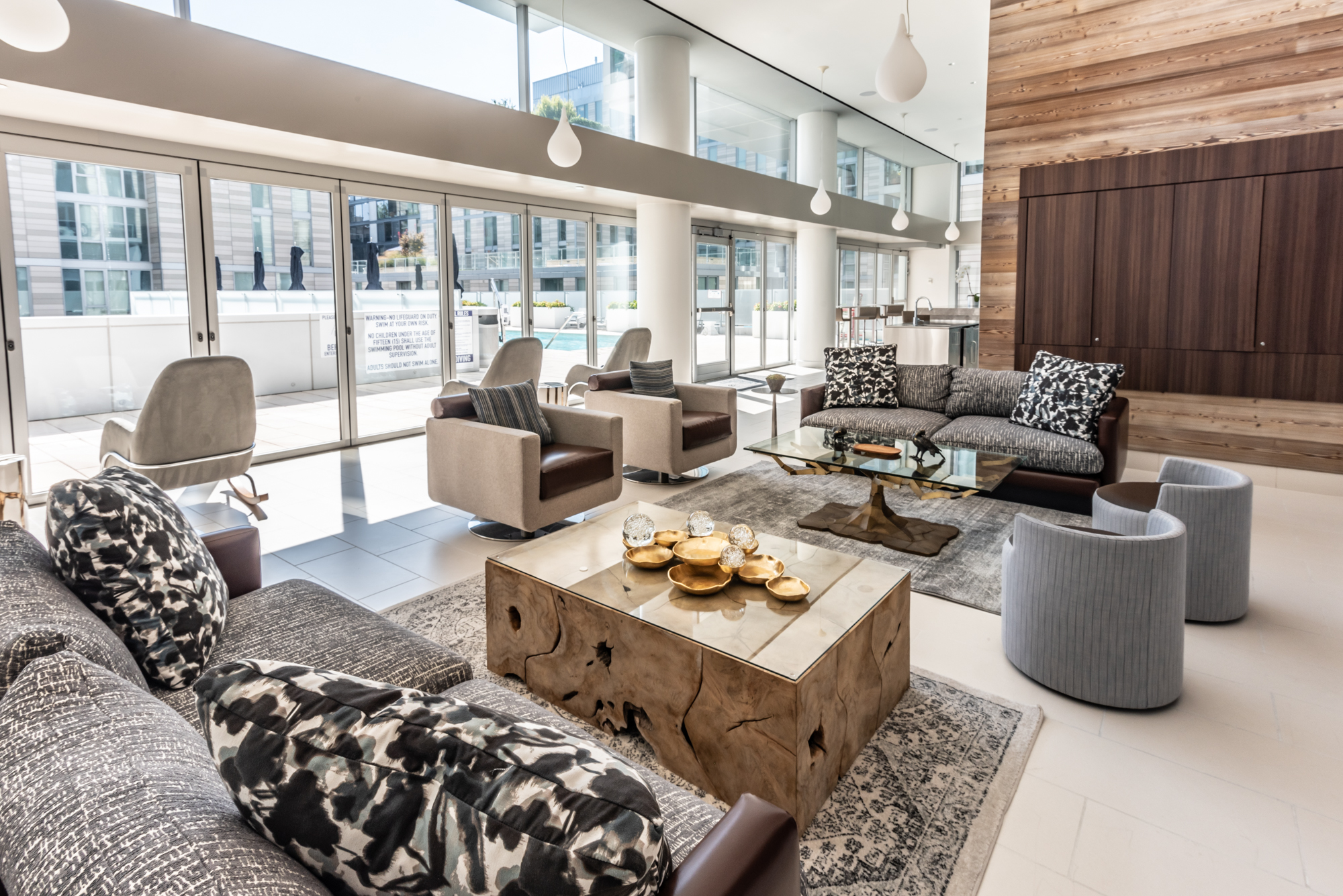 Developers are increasingly looking to multifamily developments to capitalize on the growing demand for housing. In recent years, areas across the United States have experienced a boom in multifamily development, spurred by factors such as population growth, economic development, and availability of resources. With developers looking for the next best place to build, what are the key factors driving the growth of multifamily development, and who are the residents of these developments? In this blog post, we will explore the future of multifamily development and examine where developers will build next.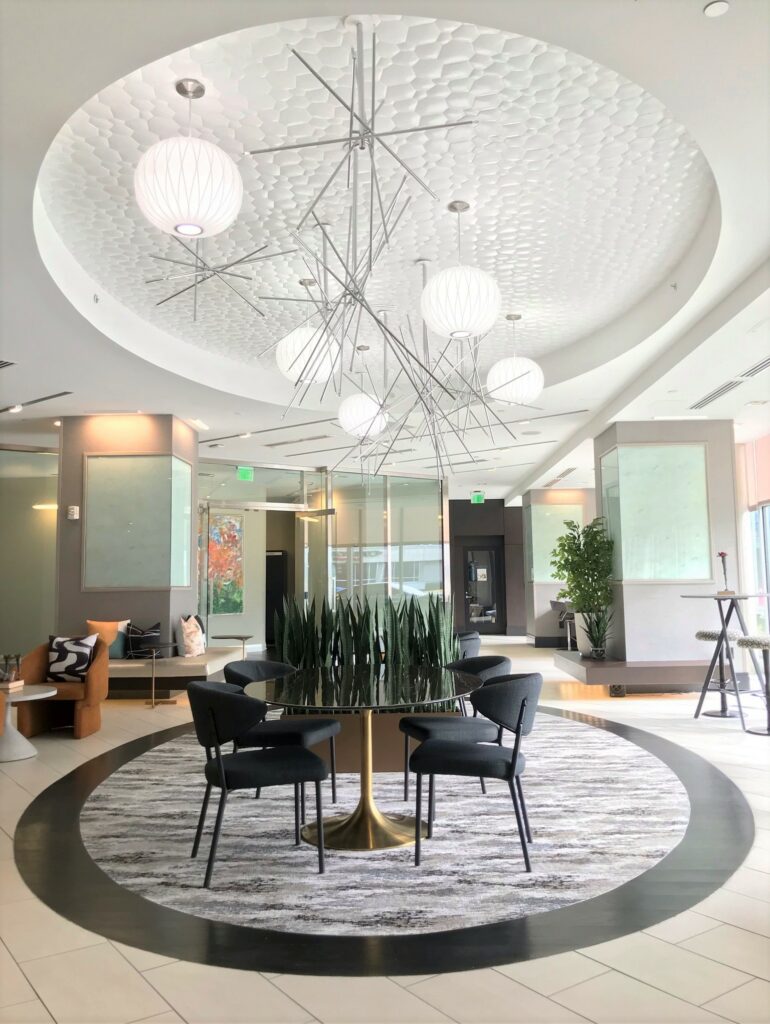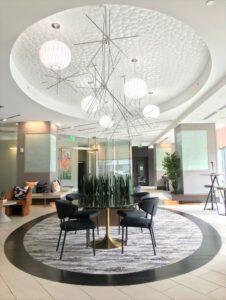 SR/A designed project: Elevation at Washington Gateway – Lobby
Defining Boomtown: What is a Boomtown? Boomtowns are areas that are experiencing rapid economic growth due to increased development and influx of new people. These places attract people with the promise of new jobs, new regions to explore, and new town centers where you can shop, dine, and find entertainment. Boomtowns are often defined by the demographic of the people living in them, which can include a diverse mix of young professionals, families, and retirees who have flocked there for the opportunity to make their mark. As these areas become more popular, it is inevitable that developers will be drawn to them to capitalize on the new potential.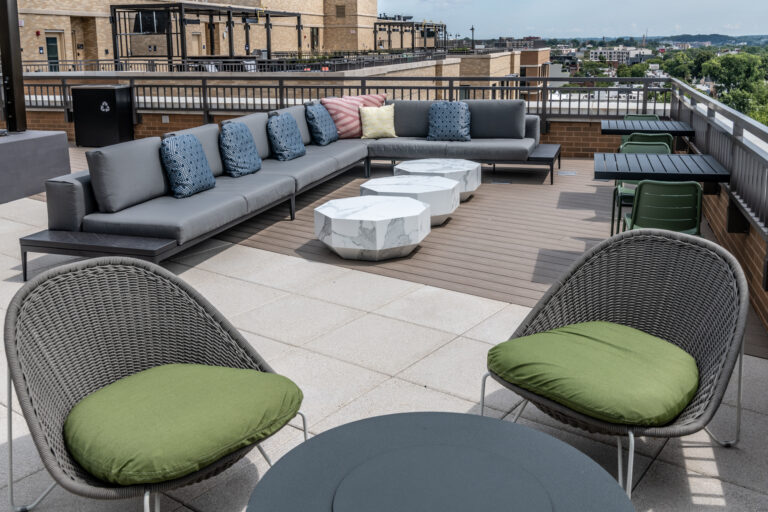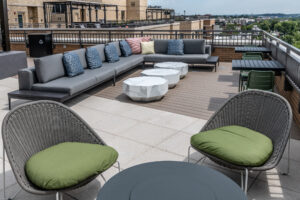 SR/A designed project: Avec on H Street  – Roof Lounge 
Reasons for a Boomtown: There are a few primary reasons why certain areas have become hot spots for multifamily development including: a strong economy and job market, higher education and good healthcare facilities, low cost of living and favorable policies towards business development that can all play a role in creating a boomtown.
A strong economy and job market growth are often cited as factors that drive people to these new town centers. As companies invest in the area and hire employees, more people flock to these regions looking for employment. Newcomers are often renters first, which increases the need for rental housing.
The presence of research centers due to universities and good hospitals in an area also brings an influx of new renters, as well as emerging life science and/or technology centers. These types of jobs attract scientists, medical professionals, and other highly educated people who are looking to rent. Graduate students and others in academics tend to relocate for grants, programs of study or other research opportunities and, therefore, may be more likely to rent than buy.
Affordability is a huge factor for why people choose to live in certain areas. A combination of lower home prices and rents make it easier for people to move into the area. Plus, beautiful weather can also be a draw for people who want to enjoy outdoor activities year-round. And finally, pro-business government policies can also encourage businesses and investors to flock to a region, creating a ripple effect on housing demand. In addition, an influx of new, younger residents can increase the need for rental housing in an area.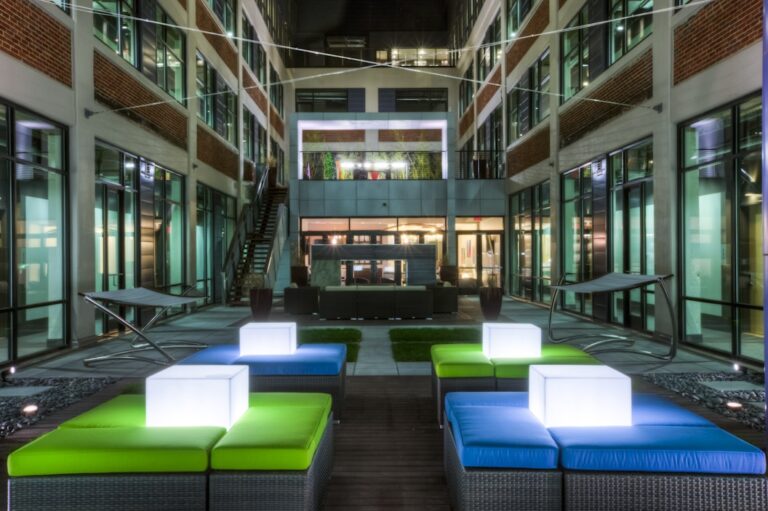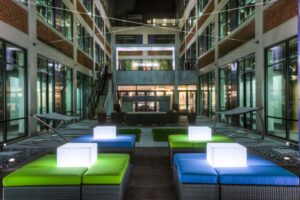 SR/A designed project: The Foundry Lofts – Outdoor Lounge
Different Areas Across the US that are Booming: Despite much talk about recession, the US economy continues to grow. As it does, new regions across the country have emerged as hubs of economic development. The south has many cities primed for, or currently experiencing, a multifamily boom, such as Raleigh/Durham, NC, Nashville, TN, Charlotte, NC, Charleston, SC and West Palm Beach, FL. with many new town centers that are blossoming with development and growth. Larger cities on the west coast, such as San Diego, CA, are also seeing impressive growth in multifamily development in recent years. Denver, CO is another city that is consistently booming as people flock to the Mile High City for its culture and job opportunities. And finally, Greenville, SC has seen tremendous growth in multifamily development and is a top destination for those looking for great outdoors activities and nightlife. All these regions have seen tremendous success due to their attractive economies and landscapes, making them ideal places to build multifamily properties.
What does this mean for Developers and SR/A? By evaluating the reasons why an area is an experiencing a multifamily development boom, developers and those in the industry can get ahead of the trend and begin investing early on. Understanding the demographics involved in a boom town (academics, retirees, etc.) can also help developers, architects, and designers tailor their multifamily properties for the strongest appeal and highest return on investment. After all, creating a customized design for our clients and developing unique character within a space is one of the facets SR/A prides itself on.
Sabine Roy is President and CEO at SR/A.