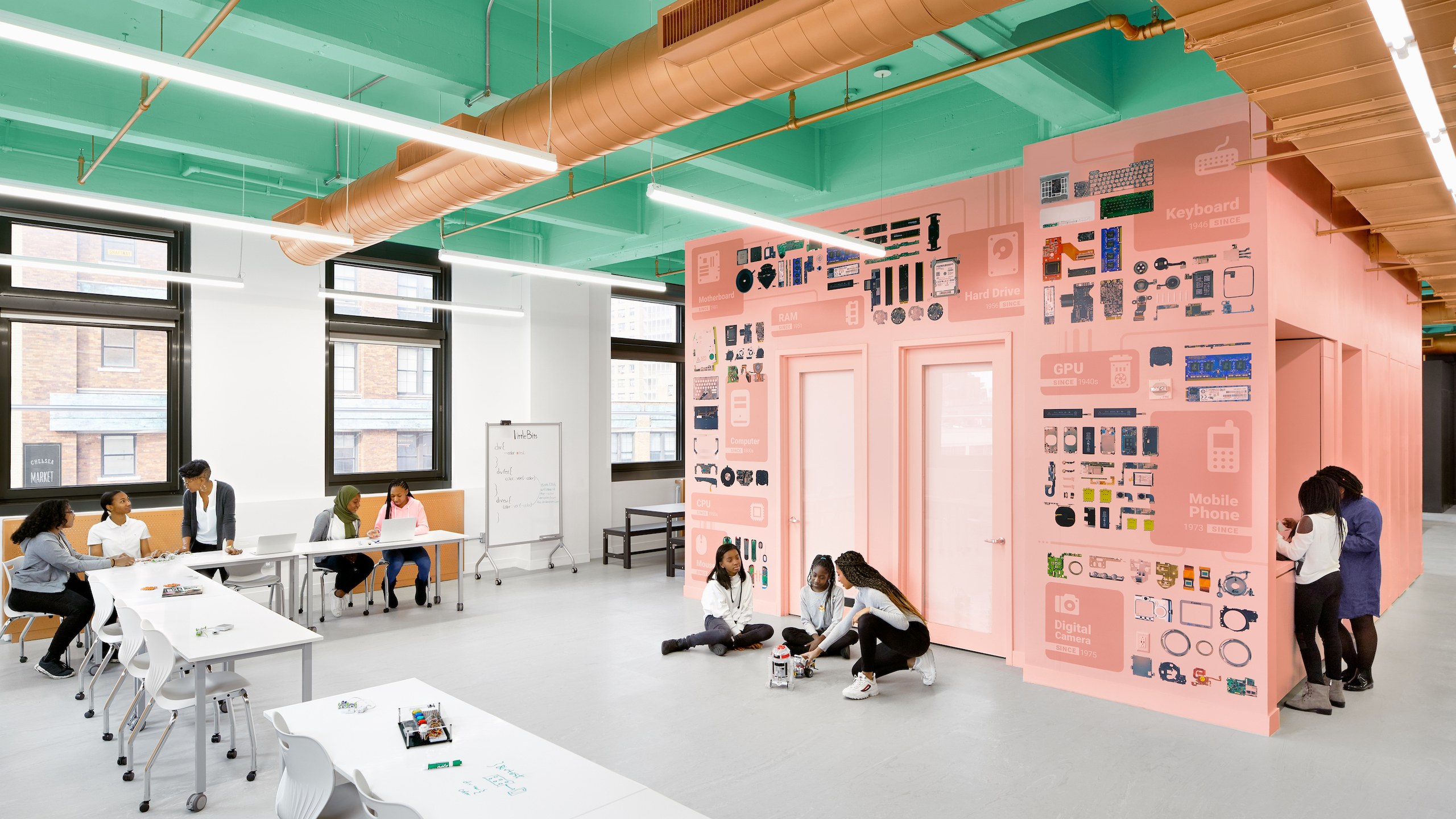 At SR/A, we pride ourselves on staying on top of what's happening in design news. It helps us keep tabs on what's fresh, inspiring, and happening in the world—and we make a few headlines of our own, too. Here are some recent articles delving into design, experience, and what's buzzing in our community: 
New data showcasing key insights about the residential influences of today's workplace:
https://thinklab.design/home-ing-from-work
For the emerging group of tech leaders and architects—who want to see greater gender equity reflected across the industry, creating environments where younger girls have access to tech fundamentals has become an urgent priority. Take Black Girls Code, for example:
https://www.architecturaldigest.com/story/newly-designed-space-encourages-women-learn-tech-fundamentals
Greystar, using 'Hello Alfred' is innovating and continuing to set a standard of living in rental housing. The Hello Alfred Platform, an app-based personal assistant service, sets a new industry standard for building anticipatory and welcoming a trusted service into the home.
https://www.linkedin.com/pulse/helping-our-residents-manage-lives-anticipatory-service-bob-faith/
Apartment List's renter migration report highlights top cities where renters are seeking to move and reviews the search patterns of renters. For many, the choice is dictated by a job, school or a family move. But for some, lifestyle and cost-of-living concerns drive a move:
https://www.washingtonpost.com/business/2020/02/13/here-are-top-cities-where-renters-are-seeking-move/
In Parasite, architecture is used for its aesthetic value and also for its power as a storytelling device, making this film an extraordinary study about how our environments create narratives that are both within our control and outside of it:
https://www.fastcompany.com/90462322/why-architecture-should-have-won-a-best-supporting-role-in-parasite