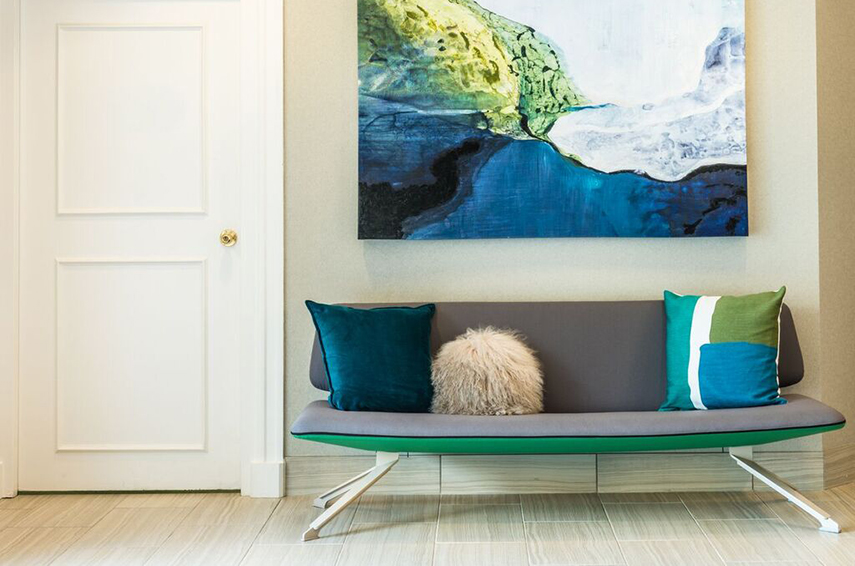 Businesses everywhere have experienced some degree of disruption to normal operations during the Covid-19 pandemic, and multifamily properties must also face new realities as they attempt to stand apart from other properties on the market to ultimately attract the prospective resident who is open to moving during these uncertain times. Although new lease-up numbers are definitely behind what would be considered normal, moves are still occurring. There are many reasons why people are searching for a new home, even during a worldwide pandemic. For some, their current lease is up, or they simply need to move out of a toxic roommate situation. Others are relocating due to a new job opportunity, downsizing, or searching for a lower cost of living. No matter what the reason, it is more important than ever for rental properties to take a creative approach to attract the much-coveted potential resident.
Here are some suggestions to consider in the goal of wooing and wowing prospective residents:
Explore the benefits of collaboration –
Adversity often births creative solutions. This is a great time to take inventory of local businesses that are seeking the same target market to create collaborative packages that will benefit each business involved in the partnership as well as the end-user.
Join forces with a local moving company to offer incentives such as discounted moving rates and packing supplies.
Create welcome packages that are relevant to the current circumstances. Gift certificates with office supply vendors or to grocery and restaurant food delivery services will be thoughtful gestures.
With people connecting to nature more than ever, a live plant will also be appreciated. And….don't forget to stock the bathrooms with toilet paper!
Give the impression of active resident-life –
Just because the whole world is social distancing and amenity spaces are currently closed doesn't mean that a building can't promote an active social life. It is important to remember that social distancing can cause feelings of isolation, so it is important to combat this in creative ways.
We applaud many of the management companies we work with for promoting resident events that actively work to keep communities connected and answer the question, "What am I going to do tonight?".
Buildings that offer more social interaction opportunities are going to be favored over those who ignore this link to holistic wellbeing. These virtual activities prove to be fan favorites:
Board games
Step by step cooking with a live chef
Mixed drinks led by a bartender
Paint and sip activities
Resident competitions
Service opportunities like donations to local food banks
Put a spin on the virtual tour –
Virtual tours are a staple right now. However, taking a creative approach to the virtual tour might be something that will help one property stand out from the next. Let's face it, with the standard approach of panning an empty unit; it can be easy for each property to lose its identity when a prospective resident is looking at several virtual tours. Consider employing an out of the box virtual tour that works to create a memory point for the potential resident.
A tour led by a comedian would be a fun approach that will leave viewers with some much-needed laughs.
Set up a local music group to conduct a live-streamed event performance in one of the units or amenity spaces.
Make a unit a temporary art space for a local artist to work on a unique art installation.
Invite a local social media influencer to spend the night in a unit to reveal what they love about the unit.
Give a local chef free reign over a unit kitchen, and they can give viewers peeks of the rest of the space while the food is cooking.
Utilize 3D technology to allow prospective residents to have self-guided tours that will enable them to view and explore the space at their own pace.
Be ready to give live virtual tours to show a prospective resident a specific floorplan they are interested in, and allow them to chat in real-time about questions they may have.
Give prospective residents confidence in the process –
It is entirely expected that some procedures or processes will be different than during non-pandemic times. Still, properties should be displaying evidence of "business as usual" that shows they have come up with solutions to meet the unique challenges of this climate. If people do brave a move, they want to know that they will experience minimal inconveniences during their move.
Responsiveness is key. While the ability to reach a live person for any questions throughout the process is preferred, any correspondence should be timely and thorough.
No contact transactions have become a preference during the pandemic, and the same should apply to the leasing application process and signing the lease. Be prepared for a seamless and virtual lease-up process through services like DocuSign.
The more moving-related headaches that you can think of ahead of time and solve for your new resident, the better. One such easy gesture is having readily available hand sanitizer or handwashing stations for a safe moving experience.
About the Author:
Jessica Watts is the Creative Operations Director at SR/A.